Mardi Gras Decorations
Submitted by Christi
January decor in New Orleans means Mardi Gras (or Carnival – but that is another post). With the Mardi Gras colors of purple green and gold – which we got from Rex – we paint the town. It is sparkly, it is bright, it is colorful and it is fun. In a lot of places, the decorations of carnival, might seem too flashy or gaudy, but in New Orleans, it is just part of the normal landscape.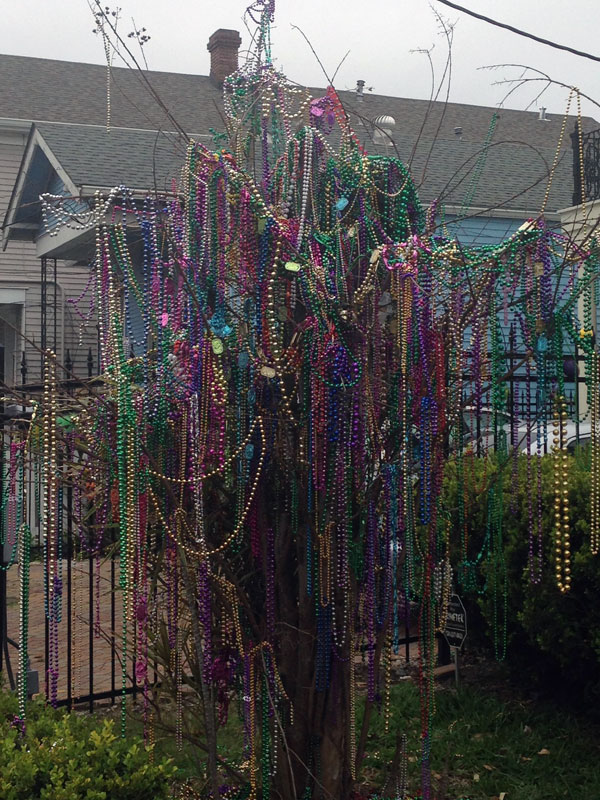 Doesn't everyone have a tree like this in their yard?
Here are a few decorations around the house . . .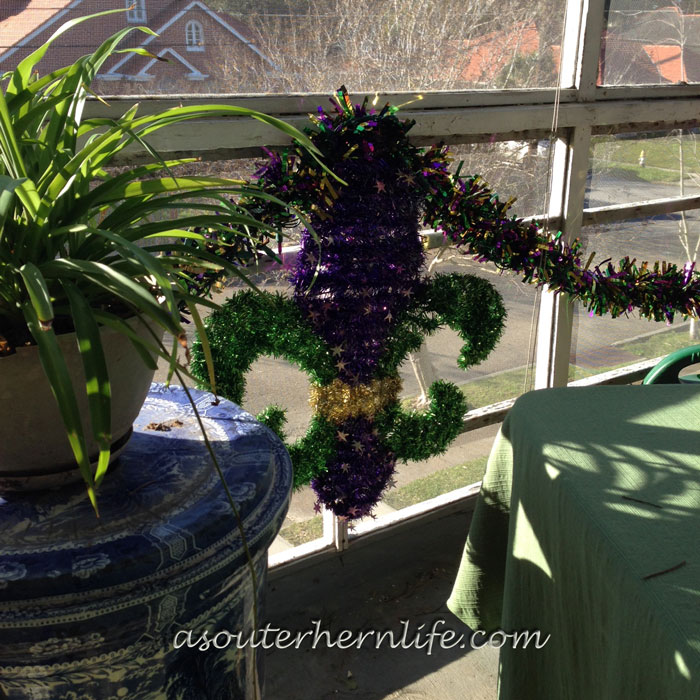 The fleur de lis above was inside last year . . .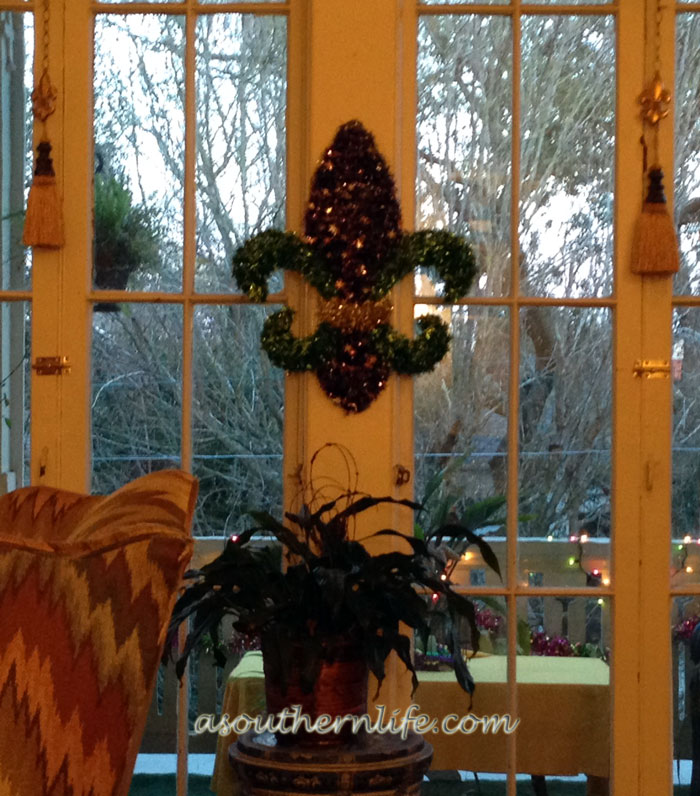 I wanted candle Mardi Gras candle rings. Since I couldn't find what I wanted, I made my own! I just cut some of the sparkly garland, formed it into a circle and secured with a bit of floral wire. I love them! What do you think?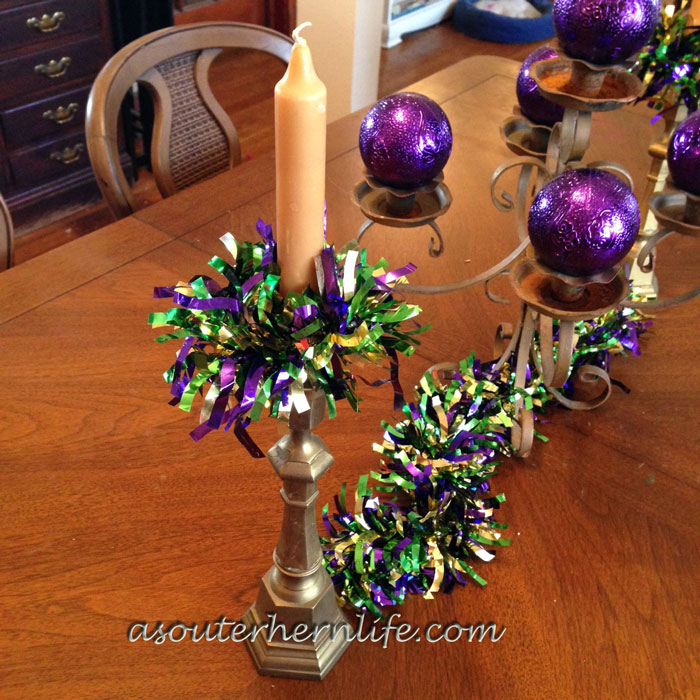 I also used a them for the candles on the porch . . .
Here is the dining table with the candles and another nifty little candelabrum that I found. I added some purple ornaments. I also have some green and gold ornaments that I may switch out (I may be overthinking this).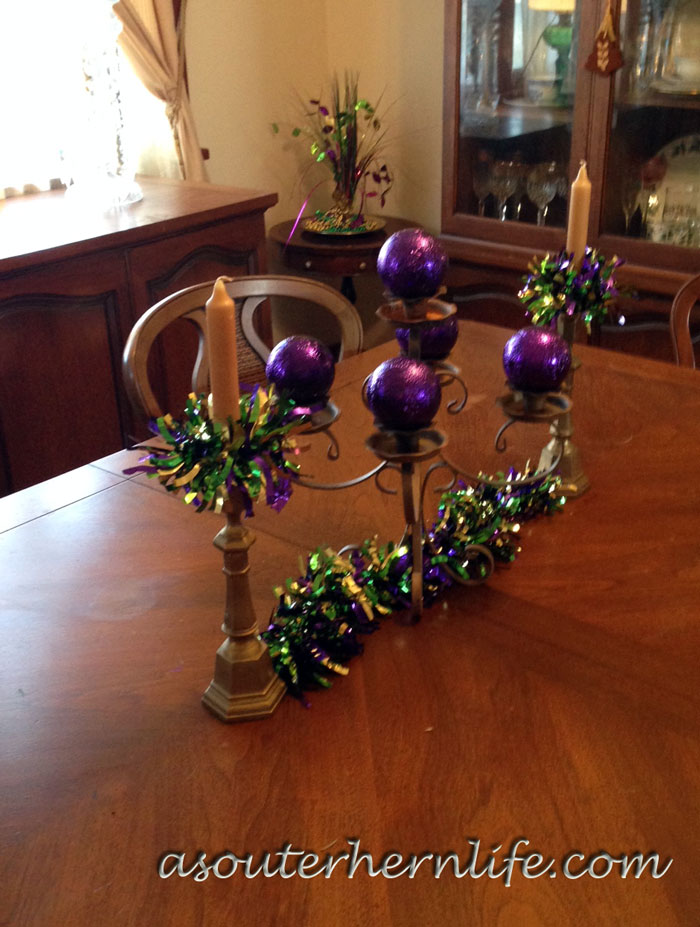 A few beads and a candle on the coffee table . . .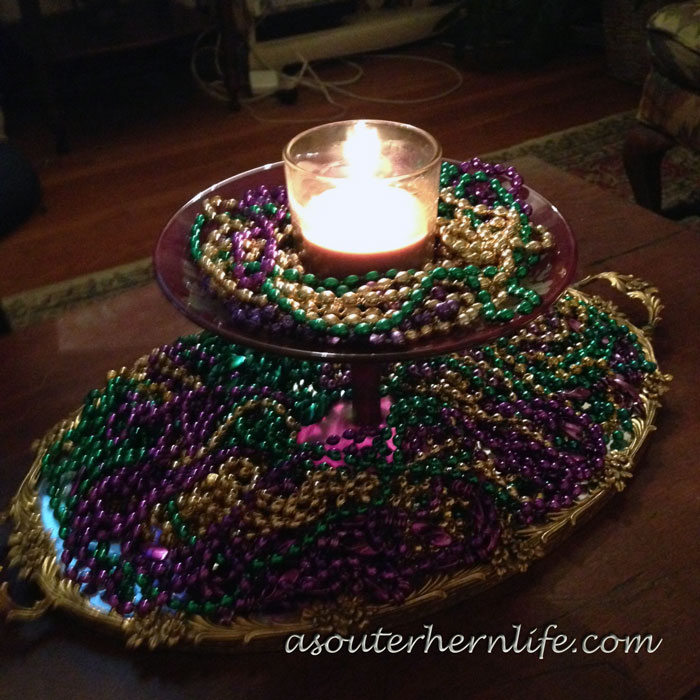 A large crystal bowl filled with beads – seems we have no shortage of beads around here . . .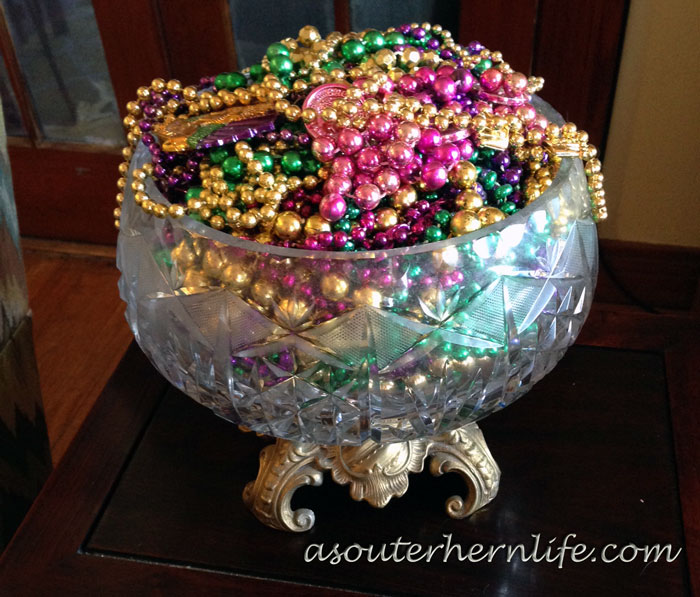 Do you decorate for Carnival where you are? I'm happy that it is a short Mardi Gras season this year. With Mardi Gras on February 9th this year, we will have plenty of time to get ready for Valentine's Day and all of the other spring holidays. When Mardi Gras is late, some of the other days tend to get a bit lost.
Happy Carnival!
Need a King Cake for your Mardi Gras celebration? Get it here:
[wpsc_products product_id='6707′]
Today, I am joining:
Metamorphosis Monday @ Between Naps on the Porch
One Response to "Mardi Gras Decorations"
Leave a Reply