A Secret Salon in New Orleans
Submitted by Christi
The French Quarter in New Orleans has so many secret little courtyards and hidden jewels. One such jewel, that I am showing you today, is Le Petit Salon. If you have visited in New Orleans, you probably have walked right past and never knew it existed. Le Petit Salon is a ladies organization that was formed in 1924 to "keep alive the love of the old traditions of New Orleans." The building where Le Petit Salon meets is four stories high. The top two stories are rented out as apartments and the bottom two floors are where the ladies meet.
Recently, I was honored to be invited as a guest, along with my husband, to a rare night time event at Le Petit Salon (also referred to simply as "the salon"). It was a Valentine evening where men were welcomed.
Le Petit Salon is located on St. Peter's street just off Jackson Square. Let's step in the gate to the carriageway. It is a bit dark this evening in the carriageway. I can imagine the fair evenings so long ago.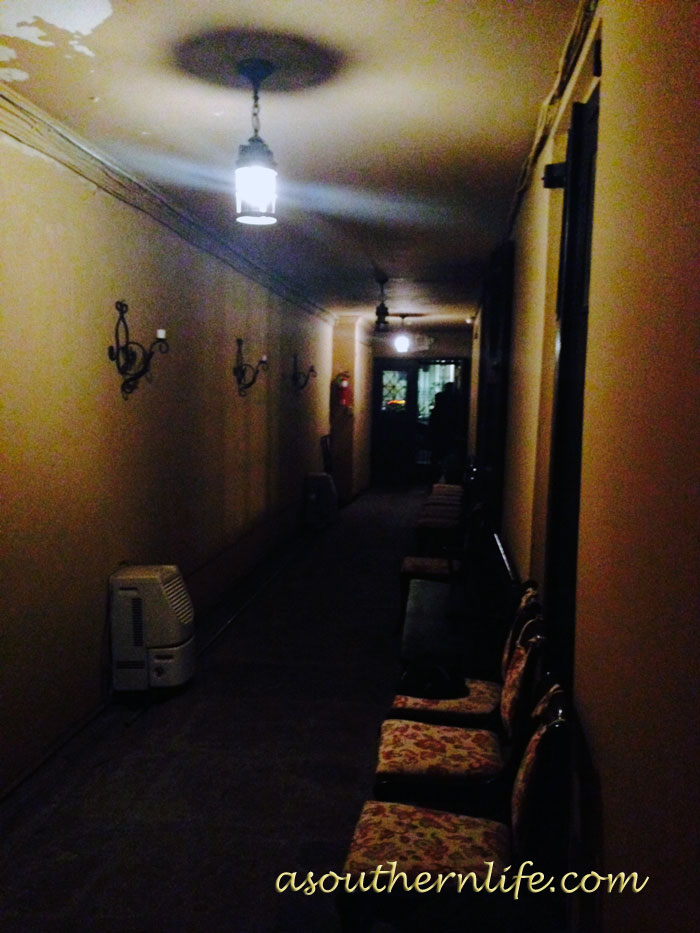 From the carriageway, we'll go through a hallway and out into the courtyard, where I will introduce you to the lovely June Aiken whose guest we were.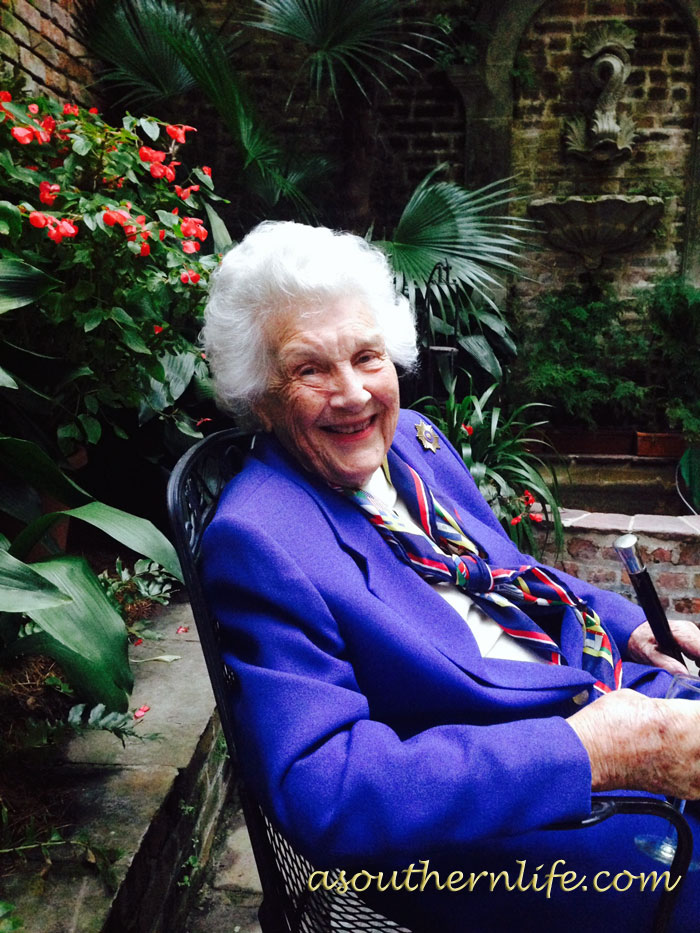 Both she and the courtyard are fabulous. As the sun began to go down, the lanterns in the courtyard came on.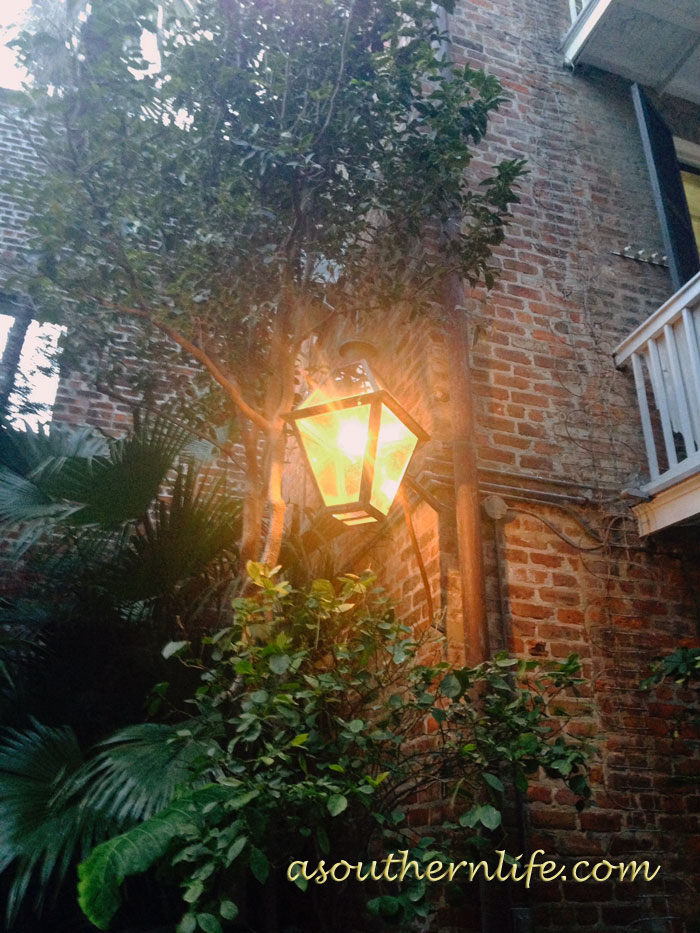 In the courtyard, we were served briny, raw oysters, tea sandwiches, chocolates and champagne. The oysters were shucked by the #1 oyster shucker, Mike Rogers who is a 5 time champion oyster shucker.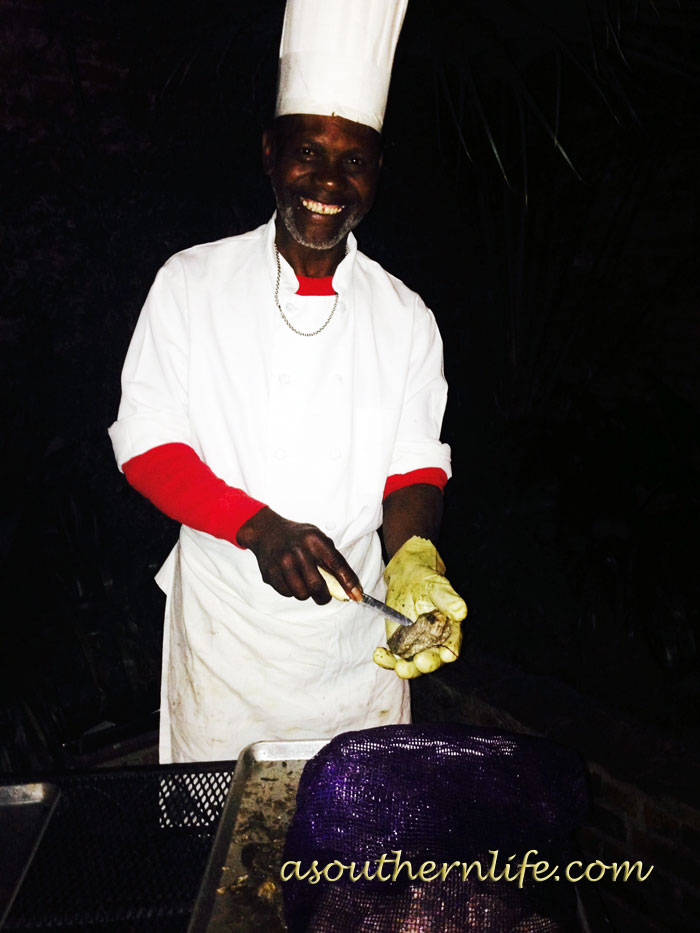 The oysters were served in this fabulous wooden bowl/boat.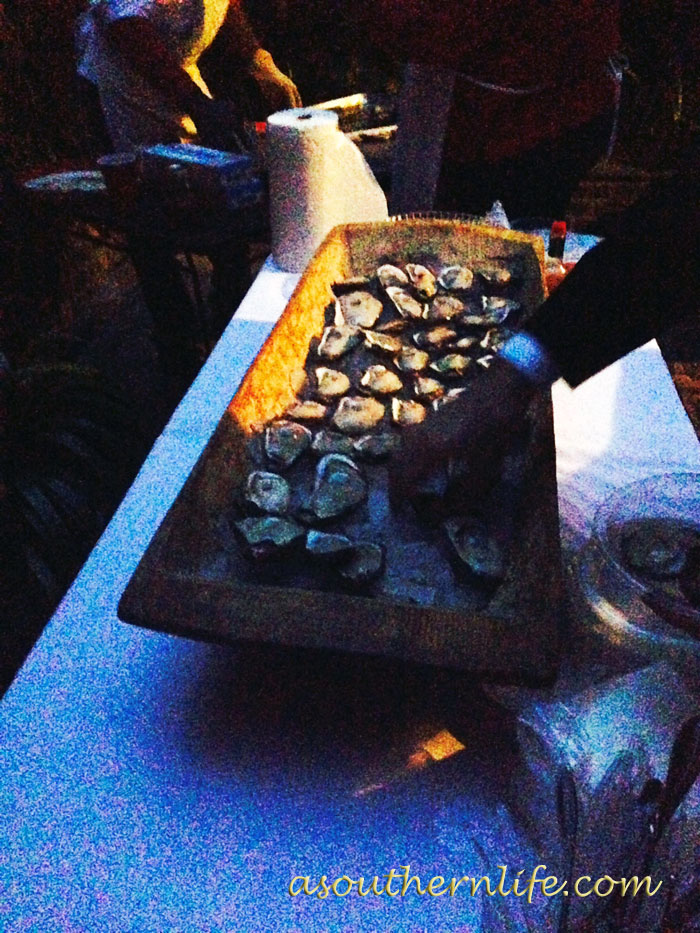 What a lovely evening it was. The moon was out and the temperature was fair. Inside, we can hear the piano and flute being played.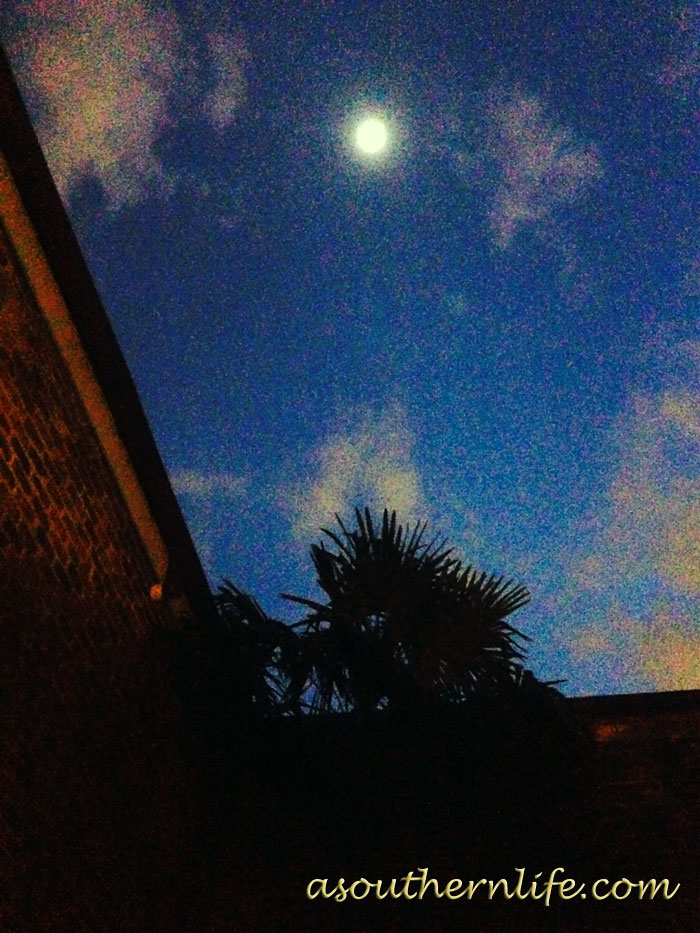 A nice gathering before the program began.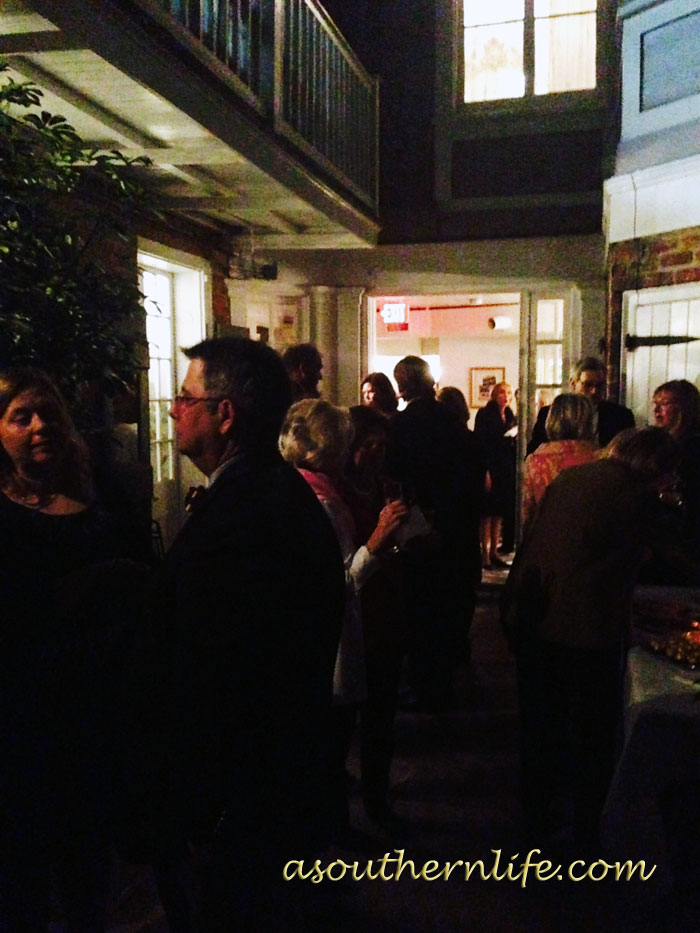 Let's step inside to take our seats for the program.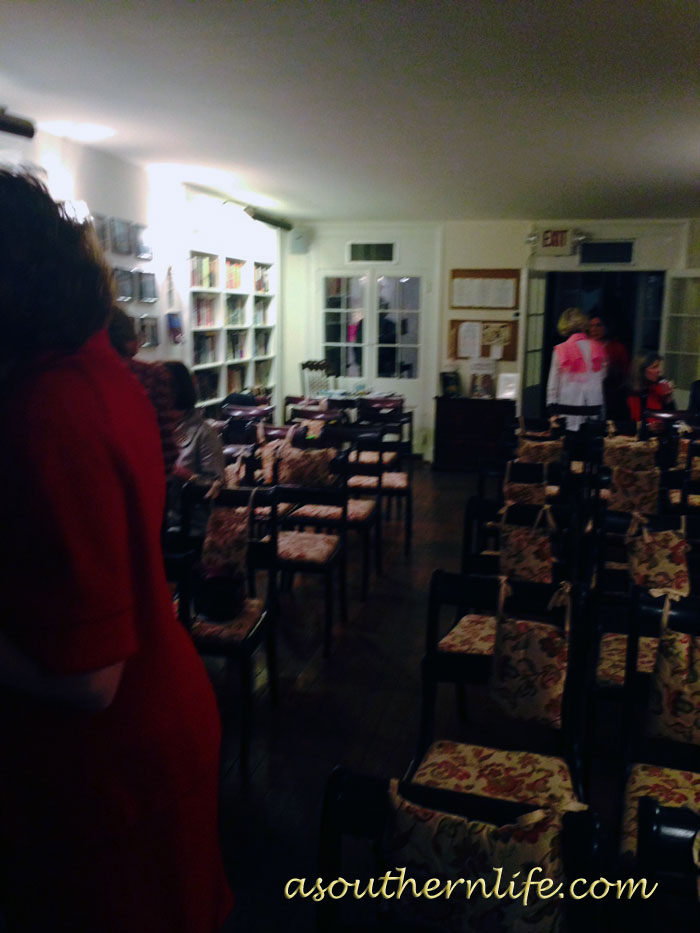 People are beginning to take their seats. The program is a performance of poetry and prose. Some familiar selections such as Elizabeth Barrett Browning and some that are written by one of the performers, Nel Nolan, who is the society editor for The Advocate in New Orleans. The other performer is Max Williams, who is the artistic directory at Le Petit Theatre.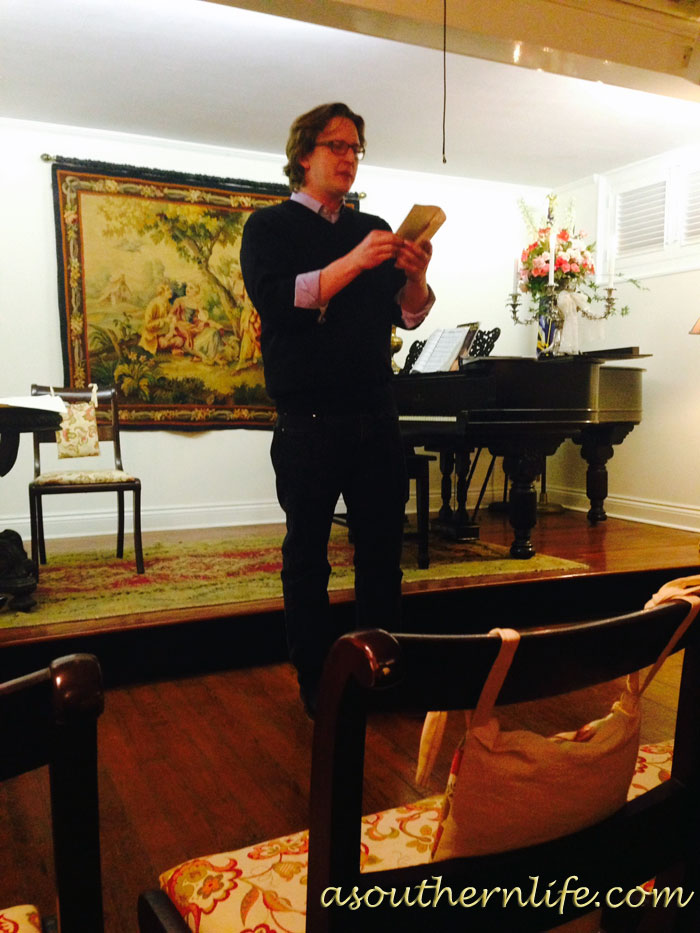 After the performance is over, we'll sneak upstairs to take a peek. Here we are in the upstairs hallway, outside of the drawing room.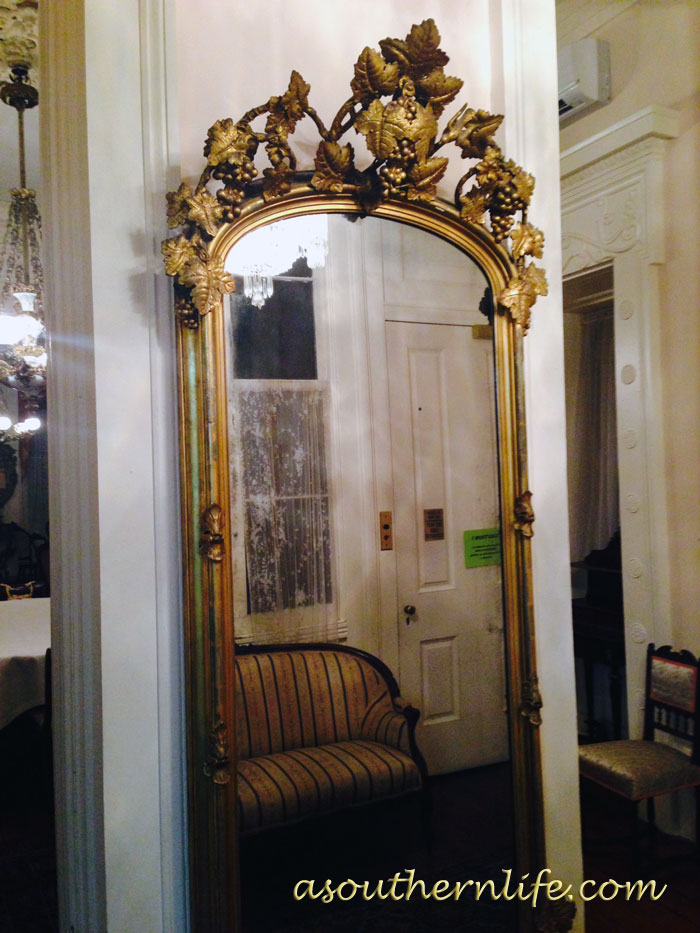 Next, we'll make our way into the drawing room. Lots to see here. An incredible, ornate mirror.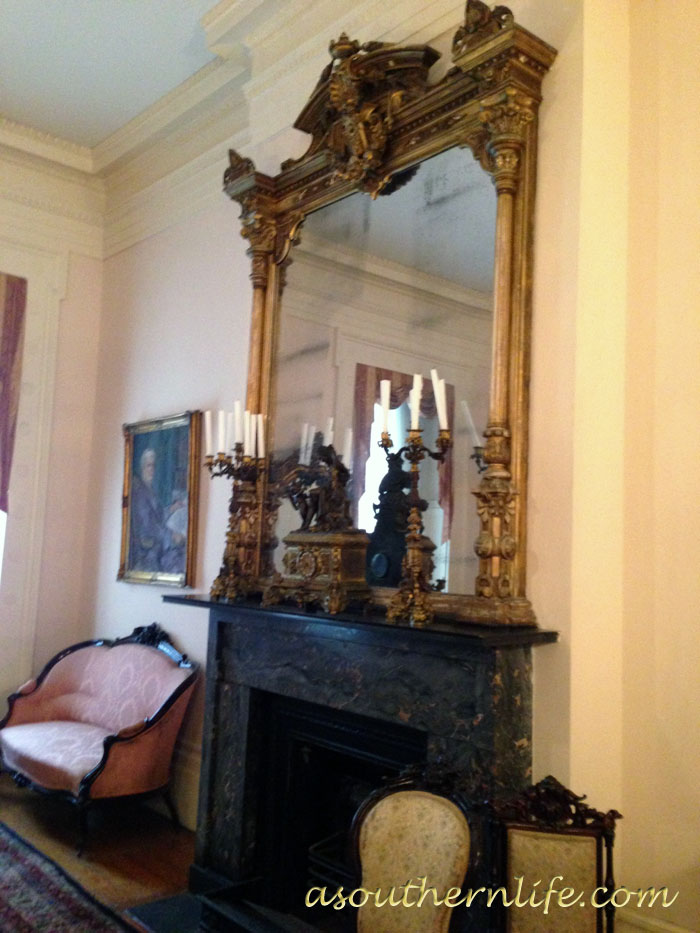 A painting of one of the founding members.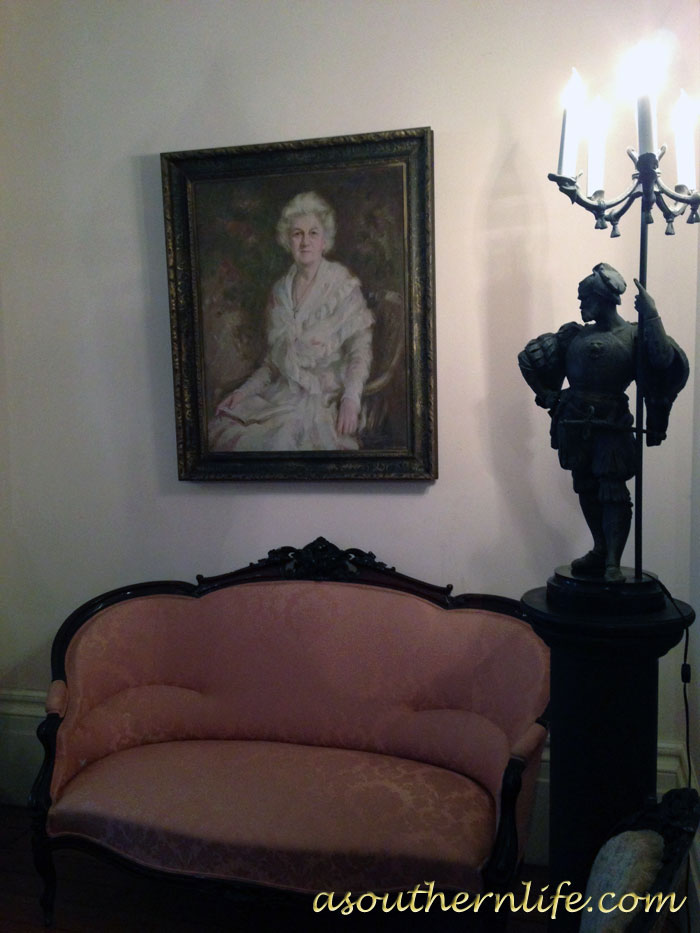 This alcove is frames with incredible woodwork.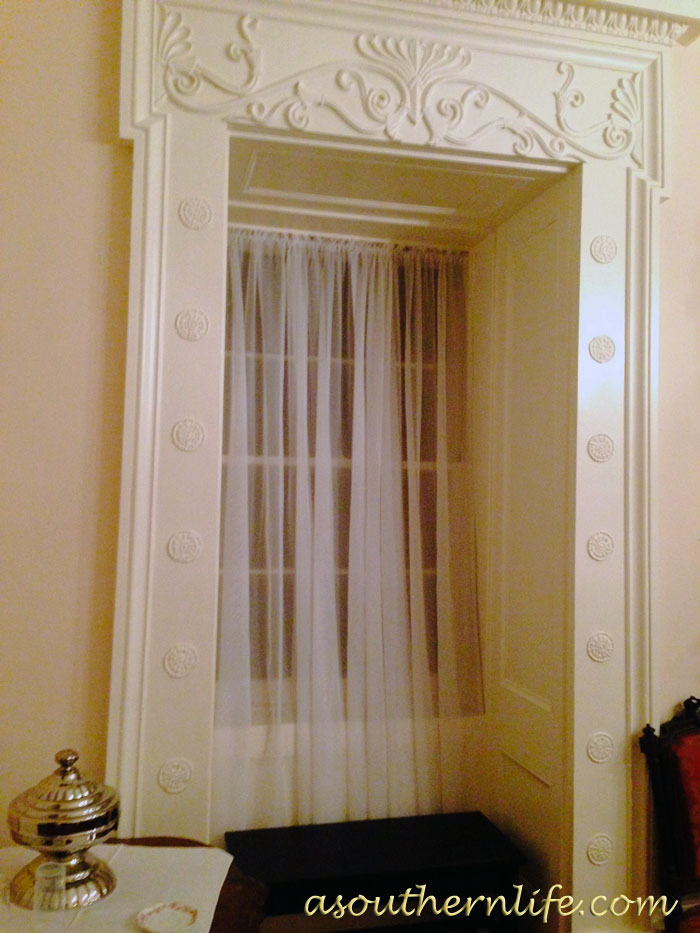 Another beautiful mirror.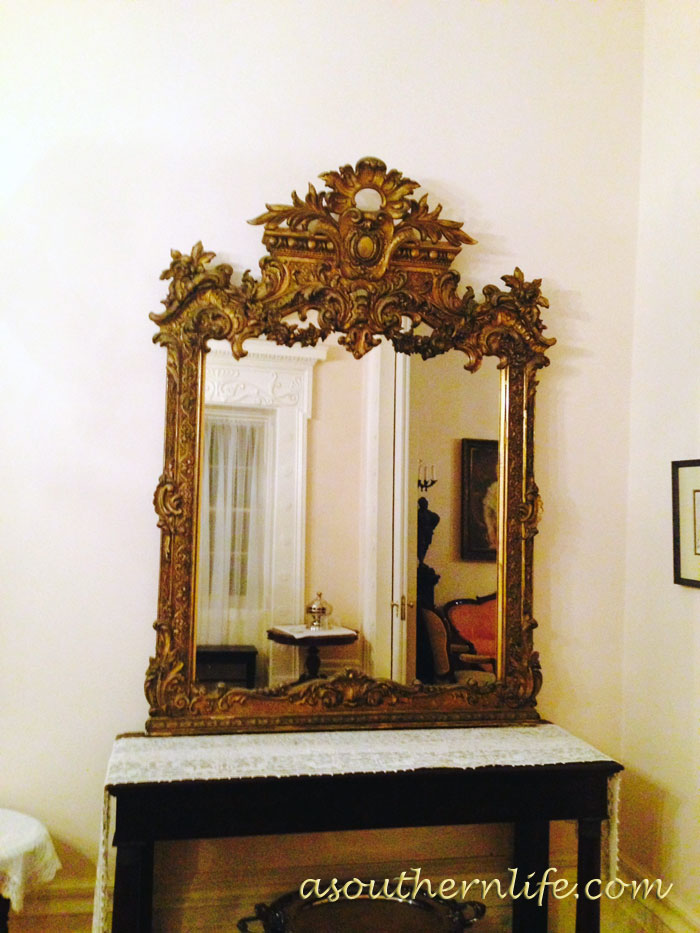 An incredible hanging tapestry.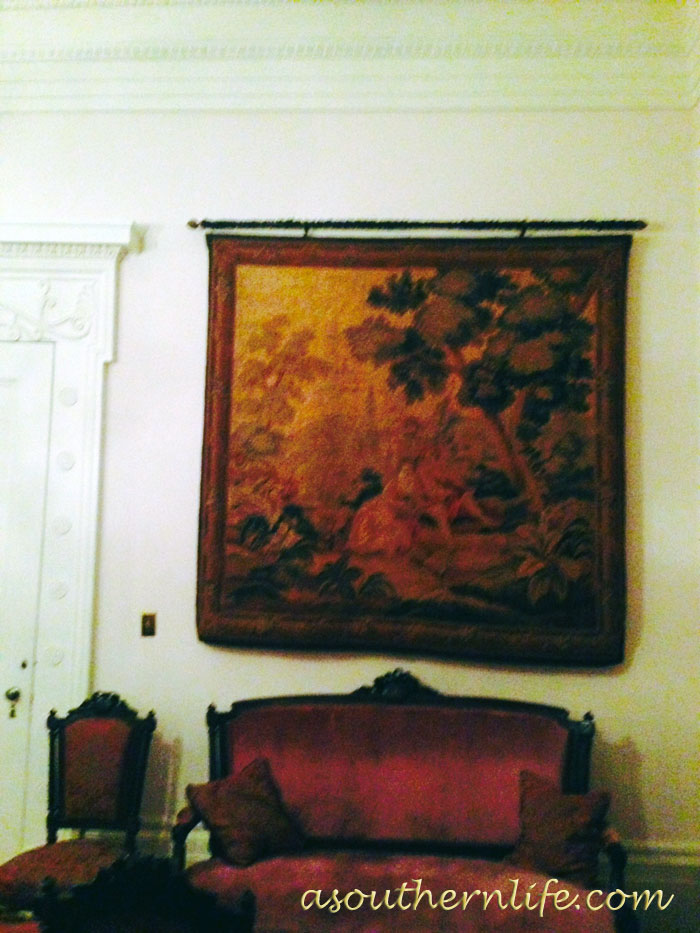 Even the lighting is special.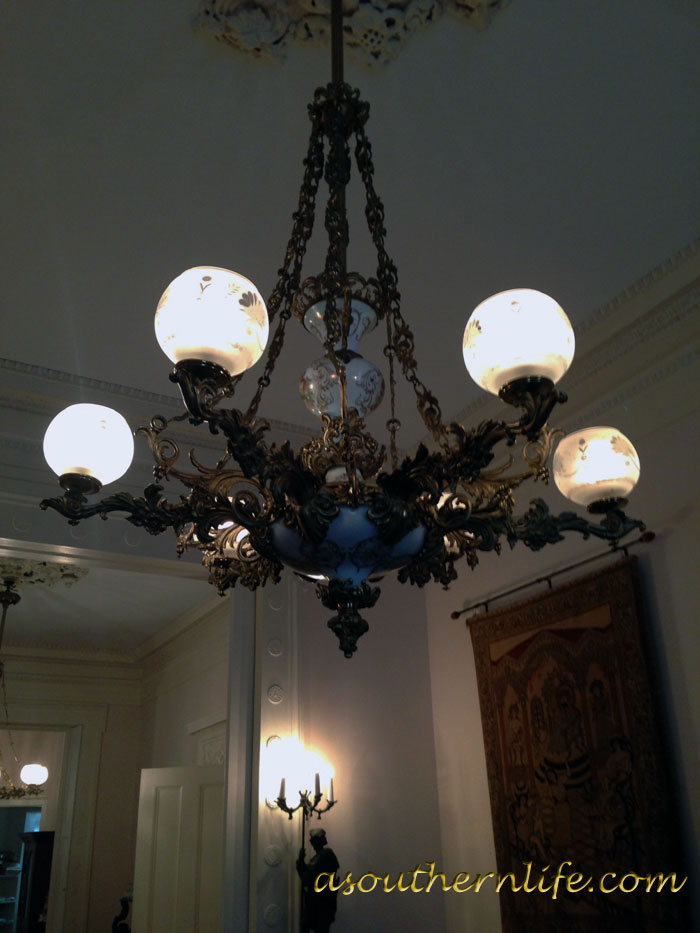 Take a closer look at the mantle.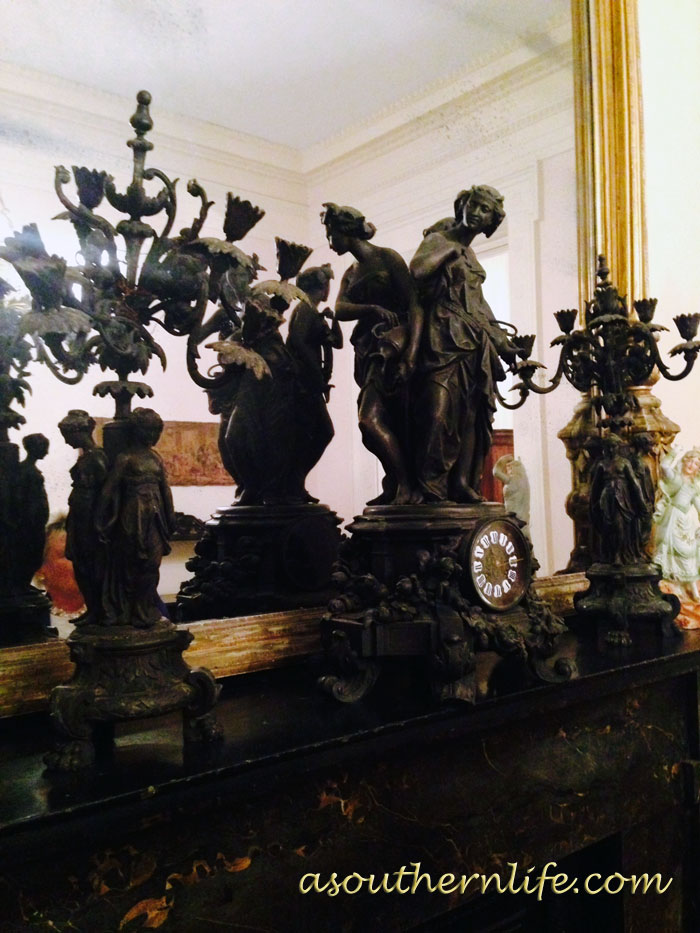 What a beautiful room. Let's take one more peek at the downstairs.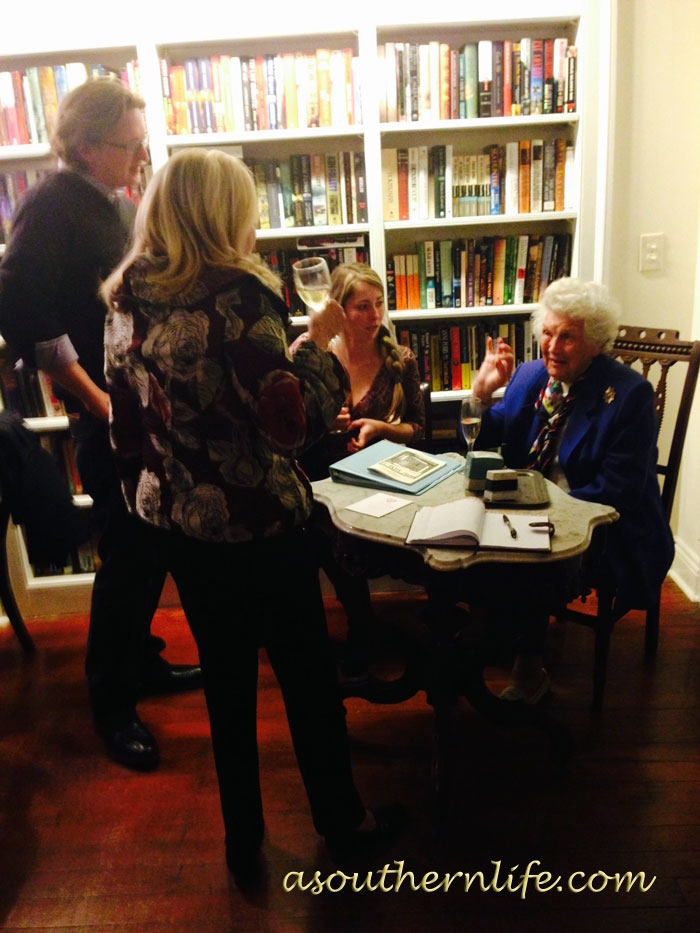 Looks like everyone is having a wonderful time. I know I did. Thanks for coming along!
Today, I'm joining Metamorphosis Monday @ Between Naps on the Porch.
2 Responses to "A Secret Salon in New Orleans"
Leave a Reply