Happy Carnival
Submitted by Christi
Mark Twain observed, "… I think that I may say that an American has not seen the United States until he has seen Mardi Gras in New Orleans."
It's Monday morning in New Orleans and this Monday that means Lundi Gras! In the blink of an eye, Carnival will be over. In most places, tomorrow will be just another Tuesday. Here it is Mardi Gras, a major celebration. Schools will be closed. No mail will be delivered. Banks are closed. People, of all ages, will be outfitted in costumes and masks. The city is adorned with beads and doubloons and boas and funny hats and colored wigs.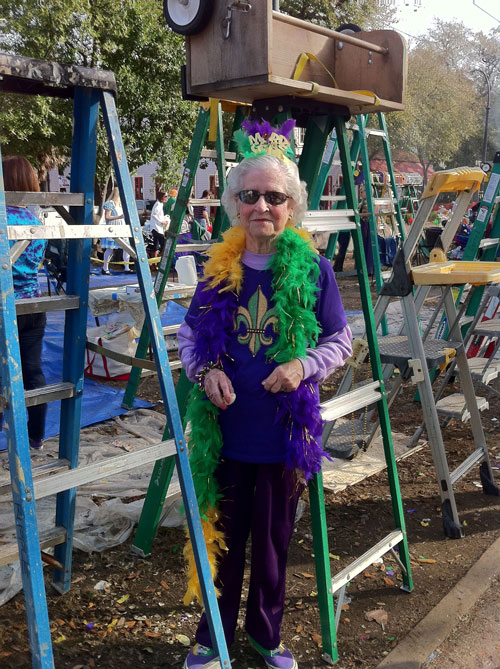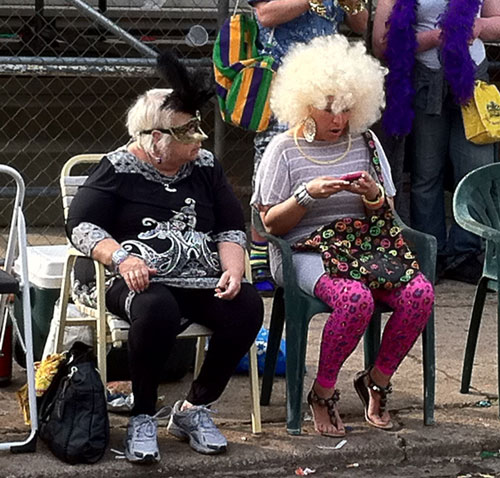 Mardi Gras makes you say and do funny things. Yesterday, for instance, I noticed the time and remarked, "Okeanos is rolling and I haven't started the king cake yet!" You are used to asking people if they are sidewalk side or neutral ground so you can find them on the parade route. I was very happy when I found my pink wig (that is a normal thing around here). We wondered if my husband's Mardi Gras hat needs new batteries – because, of course, it lights up.
No one escapes this craziness.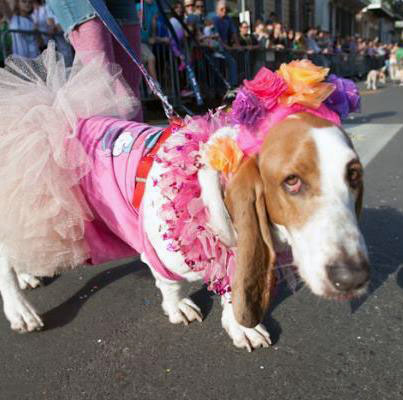 Carnival in New Orleans is hard to explain. It is something that has to be experienced. It is fun and crazy. All of the colors, the music, the smells and excitement overload the senses. It is like nothing else. Hope your Monday is fabulous. Wish you were here!

Today, I'm joining Metamorphosis Monday with Between Naps on the Porch.
Let's stay in touch!
Leave a Reply