Relaxing at The Fly
New Orleans has and abundance of flora and fauna and beautiful parks. Audubon Park is a beautiful park and tucked away way at the back on the river side of the park is an area know as "The Fly." It has a fabulous river view and wide grassy areas. While it is not as well "manicured" as most of the park spaces in the city, it is a great place that is nearby (to me at least) to get relax and enjoy God's creation.
Many people enjoy the day at the fly, grilling, tossing a football, playing with their dogs and watching the ships pass on the mighty Mississippi River.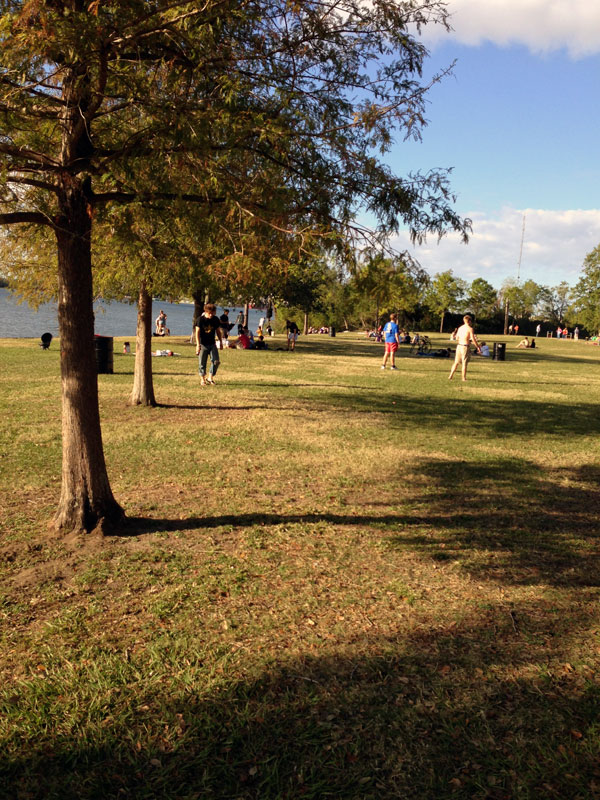 Recently, we took a break from work around 3 p.m. and headed out to the fly. The temperature was a balmy and breezy 73 degrees and the light on the river was spectacular.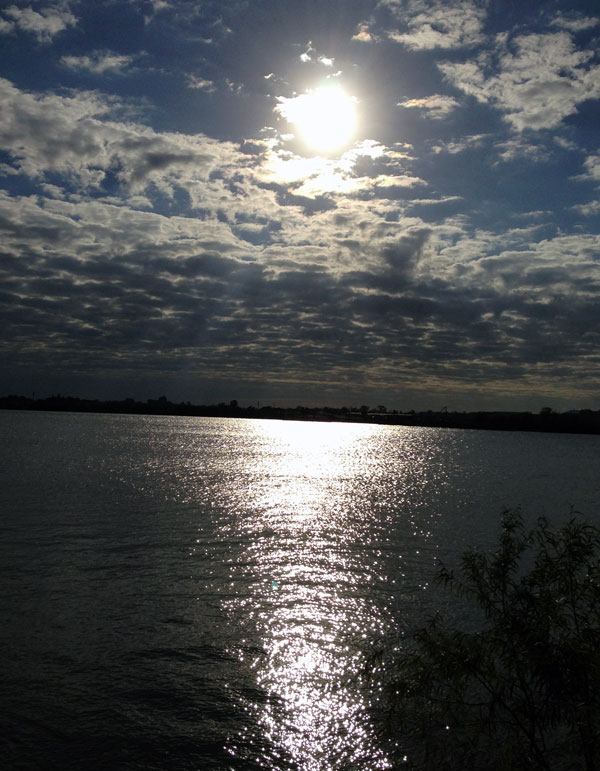 As a barge passed by, it was lovely passing through the shimmering water.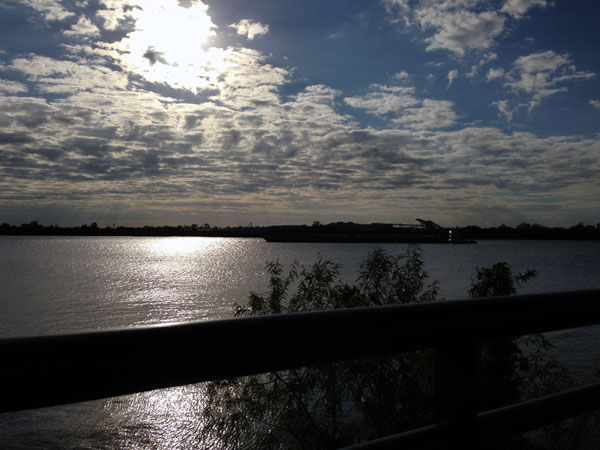 We also enjoyed seeing the big ships pass by (I'm sure there is a more appropriate term than "big ship" but I don't know what it is).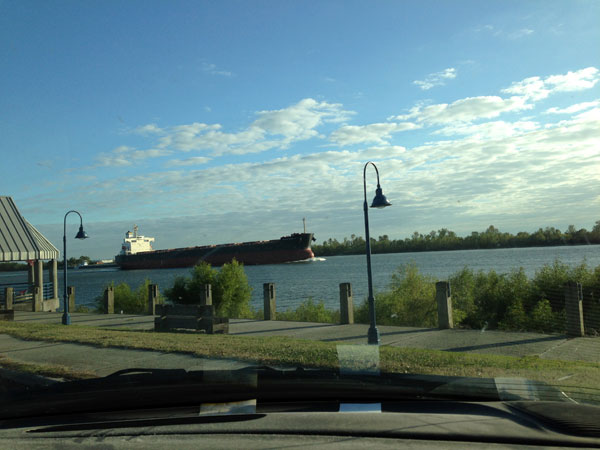 Okay, that was very nice, but the coolest part was that, as we were watching the river go by, we heard a brass band. At first I thought it might be music coming from someones stereo but it sounded so good that I finally realized that it was live! It was a second line and it was passing on the park side of the fly. It was too far away for me to catch up but I did get at least the music on video. You have to look towards the back of the setting to see them. I realized that as I was trying to video them, I was about to walk through the middle of a football game and most likely would be tackled so I had to stop the tape, but you can still get the feel:
I should probably stop here and explain what a "second line" is. Of course, that deserves a post of its own and of course more and better pics. You can look forward to that in the future, but for now, I'll just give you the quick version as defined by Wikipedia:
Second line is a tradition in brass band parades in New Orleans, Louisiana. The "main line" or "first line" is the main section of the parade, or the members of the actual club with the parading permit as well as the brass band. Those who follow the band just to enjoy the music are called the "second line." The second line's style of traditional dance, in which participants walk and sometimes twirl a parasol or handkerchief in the air, is called "second lining."
What a lovely way to spend the day!
Another reason to love New Orleans.