It is still really hot here, but I still try to brave the back porch whenever possible. Today, while I was out, a small rain shower moved in and cooled things just a tad. The sun was still out while the rain fell. Norvelle Turner, who helped raise my husband used to say, "the devil is beating his wife" when it rained while the sun was shining.
We may have to have our meals earlier in the morning or way later in the evening to enjoy them outside, but still, I love to be outside and watch the birds and the rabbits and see the wind blowing the trees. Here is my pink outside tablescape: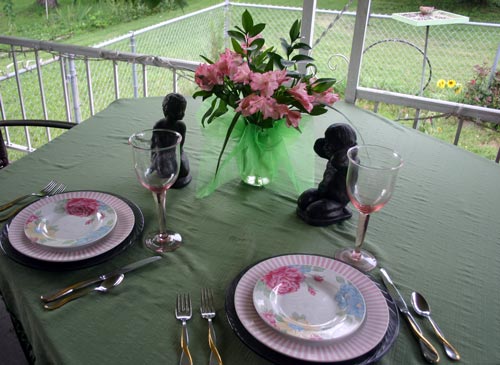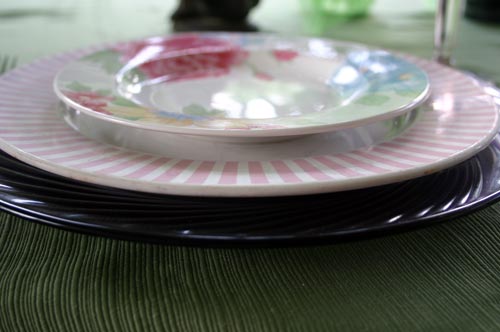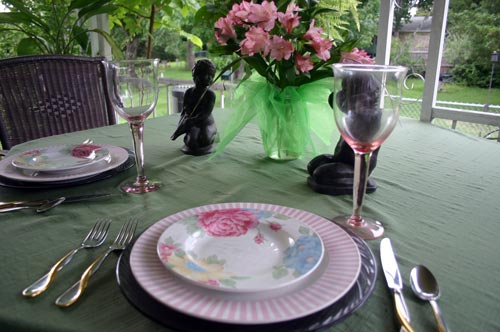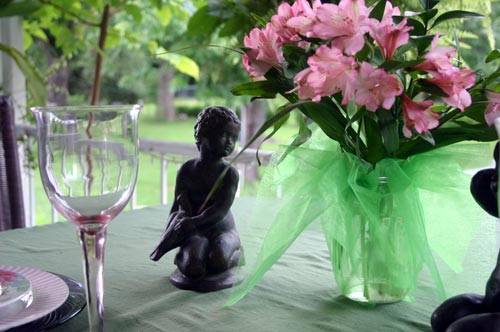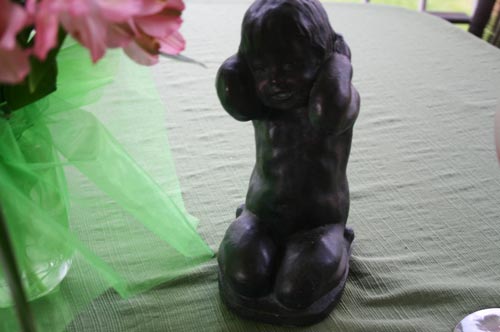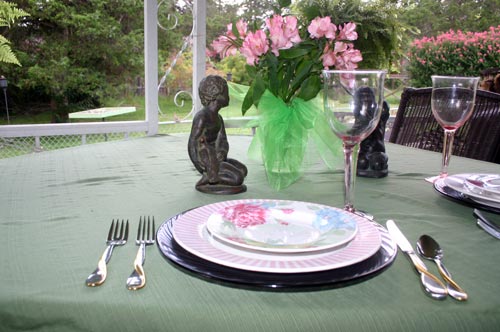 A pink table for:
Some pink for:
And today's lagniappe is a summery recipe for:
Today's Lagniappe:  Summer Squash and Cherry tomatoes in Basil Butter
From Dining by Fireflies: Unexpected Pleasures of the New South – The Junior League of Charlotte, North Carolina
1 lb yellow squash, thinly sliced
8 oz. cherry tomatoes, halved
2/3 cups basil butter, divided
Saute squash and tomato in 2 tablespoons basil butter in a large skillet over medium-high heat 10 minutes or until squash is tender. Serve with remaining basil butter.
Basil Butter
3 garlic cloves, minced
1 shallot, minced
3/4 cup tightly packed fresh basil leaves
1/2 cup butter, softened
freshly ground pepper to taste
Process all ingredients in a food processor until smooth,  stopping once to scrape down sides. Cover and chill until ready to use.
Save any leftover basil butter to slather on hot corn on the cob.