We are so happy to have business to the East of us in Jonesboro, Arkansas and Memphis, Tennessee. Here are some pics form our recent early September trip to these lovely places.
The lake as we are leaving Mountain Home, Arkansas had a light fog over it.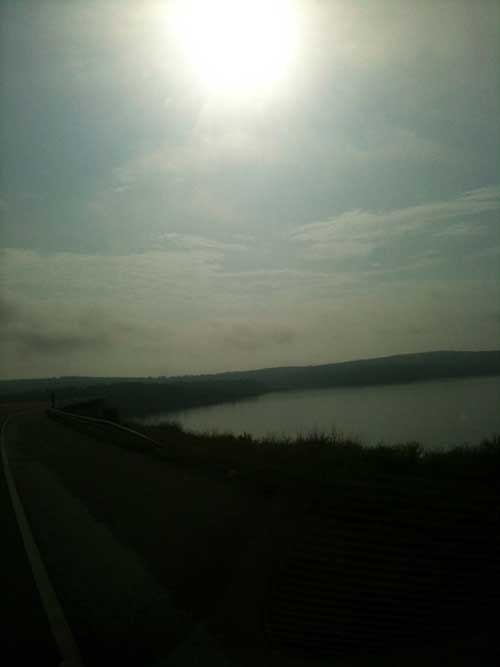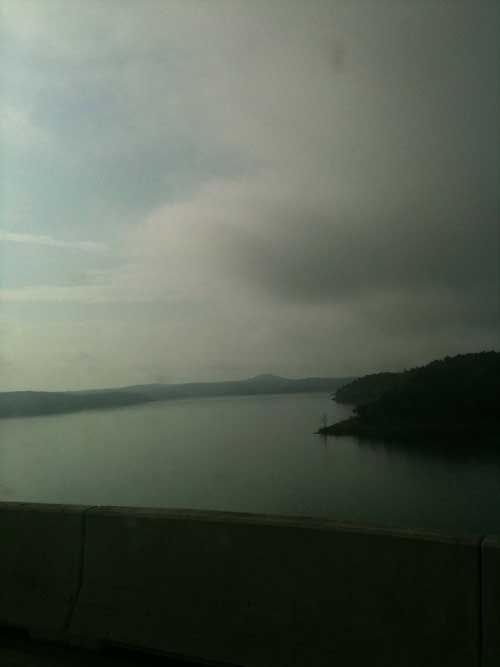 As we pass through the small town of Ravenden, we see the Raven that watches over their city (a bit scary for my tastes, but to each his own!). I just think those eyes are kind of spooky.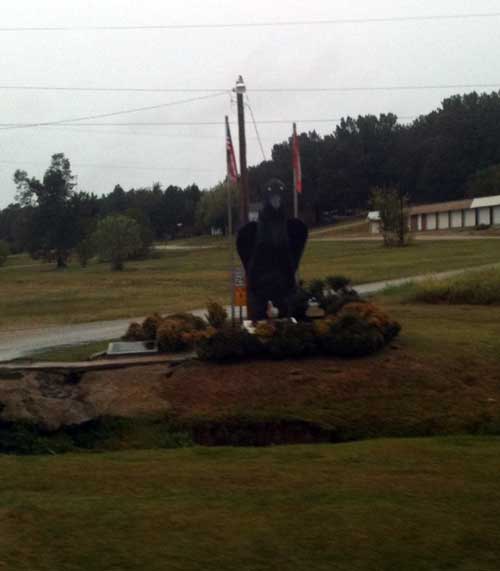 Then on to the rice and soybean fields in the Delta of Arkansas. The fields had taken on some beautiful golden and green colors that just cried out for me to take a picture. Often as we pass through, we are treated to a fabulous show by the crop dusters dipping and lifting and soaring over the fields.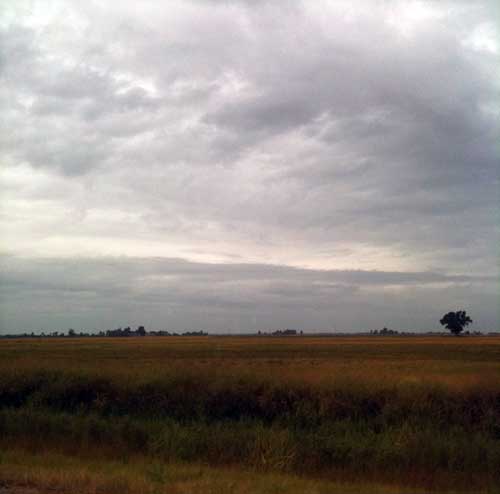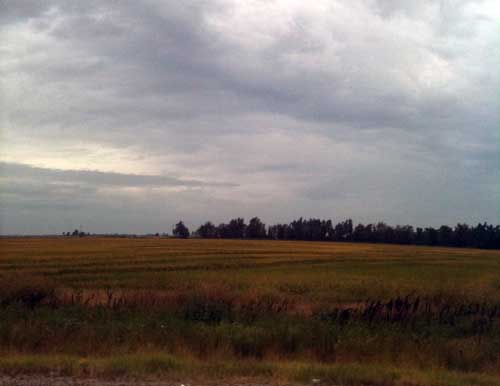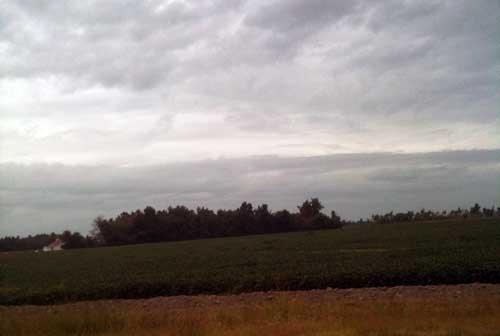 Just a beautiful drive through beautiful country!
Today's Lagniappe:  Pecan Rice
Did you know that Arkansas is one of the largest producers of rice?
(7-ounce) package pecan rice
3/4  cup  toasted chopped pecans
Prepare 1 (7-ounce) package pecan rice according to package directions. Stir in 3/4 cup toasted chopped pecans. Prep: 5 min., Cook: 20 min.
Note: Konriko Wild Pecan Aromatic Rice from Louisiana is a great source for pecan rice. Look for it in your local supermarket, or order directly from www.konriko.com.