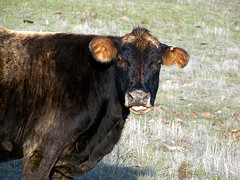 Okay, in my other life I am a tech-y and marketing girl. So, today, this Southern girl is going to give you a little tech info. You've probably already heard about it but, tomorrow, April 1st this awful computer virus called confliker is supposed to wreak havoc on everybody's computers. We've seen these kind of threats come and go causing different levels of trouble. You may be fine but, if you've ever had to deal with a computer virus, you will know that it is worth it to take a few precautions. By the way, if you are using a Mac you are okay. This virus only affects Windows computers. Here is what I advise:
Not a fun subject today, but, better safe than sorry!
Today's Lagniappe: Broccoli Salad
My little sister makes a great broccoli salad like this. Crunchy sunflower seeds and sweet raisins and a great dressing – YUM!
* 5 cups fresh broccoli florets
* 1/2 cup raisins
* 1/2 cup sunflower seeds
* 1/2 cup cooked, crumbled bacon
* 1/4 cup of red onion, chopped
* 1 cup of frozen peas, thawed
Dressing:
* 1 cup mayonnaise
* 2 tablespoons vinegar
* 1/2 cup sugar
Preparation:
Combine broccoli florets, raisins, sunflower seeds, crumbled bacon, chopped onion, and peas in a large serving bowl. In a separate bowl or large cup, whisk together mayonnaise, vinegar and sugar. Add dressing to the salad and toss to mix well; chill thoroughly before serving.
Broccoli salad serves 4 to 6.