Blessed is the nation whose God is the LORD!
Psalm 33:12
So glad to be an American and for all of our shortcomings, I love this nation! From May 25th of this year for Sunday Favorites and Spiritual Sunday:
Southern Patriotism
As you know, we walk every morning in our neighborhood. Took the camera along this week and took pictures of the Stars and Strips flying in the neighborhood. I love the colors of the flag with the early morning sun shining through. Because it is the week before Memorial Day, I thought this would be a great time to post these pictures!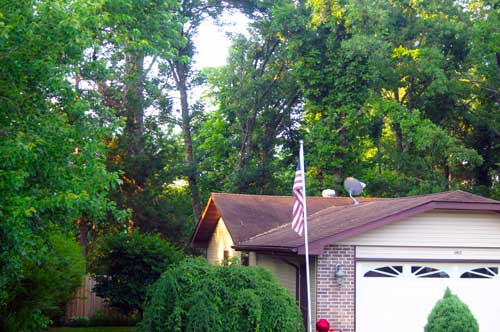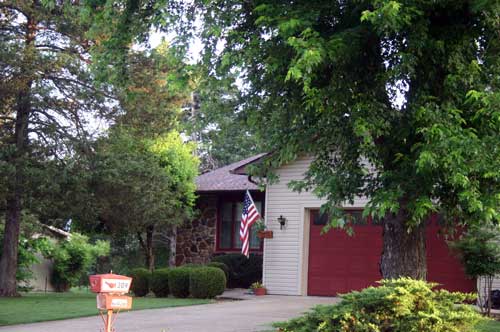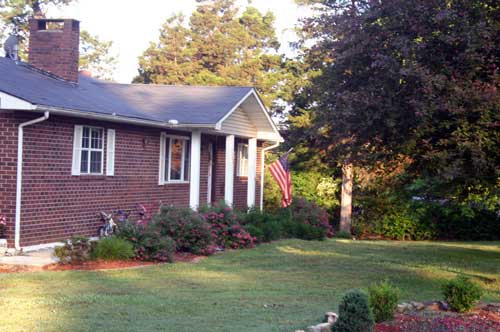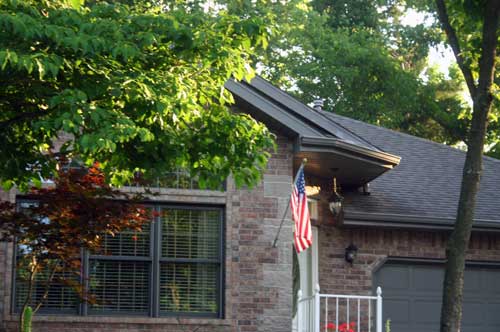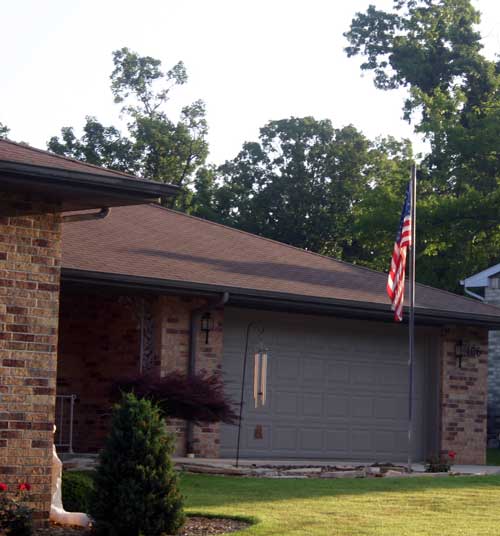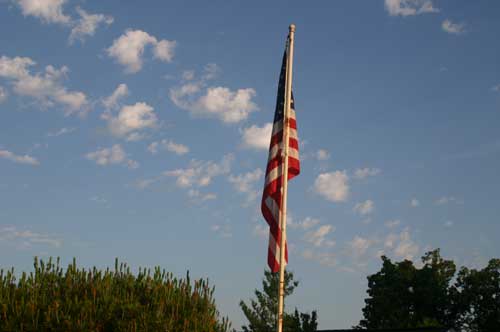 God Bless America,
Land that I love.
Stand beside her, and guide her
Thru the night with a light from above.
From the mountains, to the prairies,
To the oceans, white with foam
God bless America, My home sweet home.
Today's Lagniappe: Strawberry Shortcake
Add some blueberries to make this a patriotic red, white and blue recipe!
Filling:
* 1 quart strawberries, rinsed, hulled, sliced
* 1/3 cup sugar
Shortcake:
* 3 cups sifted all-purpose flour
* 4 1/2 teaspoons baking powder
* 1 teaspoon salt
* 1/3 cup shortening
* 1/3 cup butter
* 1 cup milk
* melted butter
* whipped cream, sweetened with a little sugar if desired
Place strawberries in a large bowl; sprinkle with 1/3 cup of sugar. Let stand, covered, for at least 1 hour before serving.
Sift dry ingredients into a mixing bowl. Cut in shortening and butter until mixture is fine. Add milk; stir with a fork until all flour is moist. Turn out onto a lightly floured board and knead gently for 20 seconds. Divide dough into 2 equal portions. Gently roll out or pat each portion to fit a 9-inch round cake pan. Place each portion into a lightly buttered pan; press edges to form a slight ridge. Brush with melted butter. Bake at 450° for 12 to 15 minutes. Brush each layer with butter. Spoon sweetened strawberries and juice between layers and on the top. Serve warm, cut in wedges, with whipped cream.
join Chari at Happy to Design for Sunday favorites and Charlotte and Ginger at Blogger Spirit for Spiritual Sunday and enjoy your Sunday!