My heart is breaking when I see the destruction caused by the oil leak in the beautiful Gulf of Mexico. It makes me want to return to a better time, gathering seashells along the beach and using them in a tablescape. The shells used in this tablescape were gathered by my friend Darlene.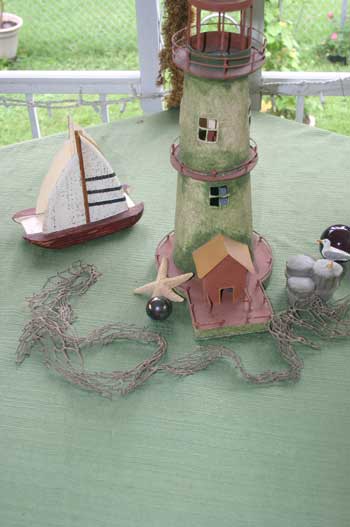 A lighthouse, seaglass and a few other gems from Darlene's collection take center stage on this table.
It turns out, I don't have a tablecloth in the shade of blue I would have liked to use, so, I used this green.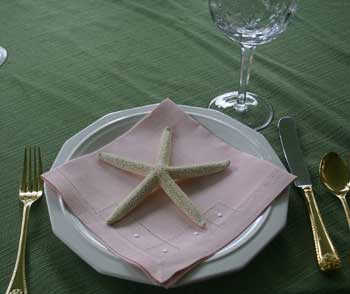 White plates with seashell pink napkins and Darlene's collection of seashells at each plate.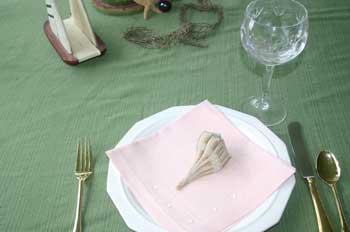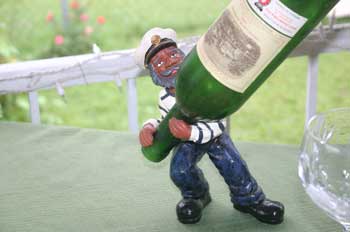 How about this guy and his delicious load?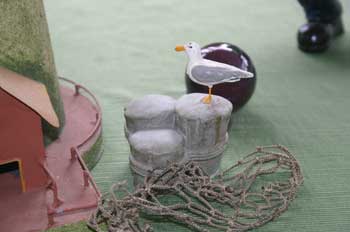 A seagull on the rocks, some fish netting and sea glass bouy near the light house.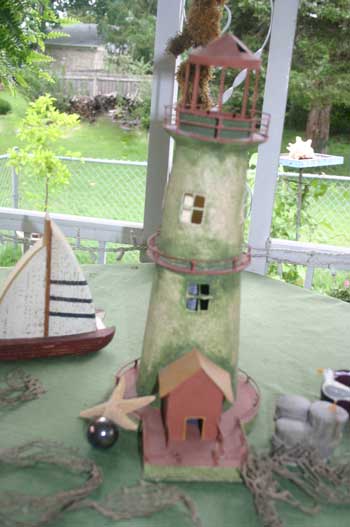 The top of the lighthouse holds a tea light.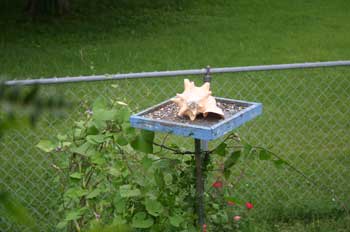 Even the bird feeder got in on the nautical act!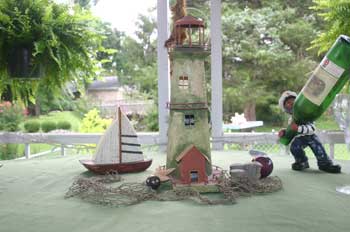 Love the little boat going by. It is actually a napkin holder.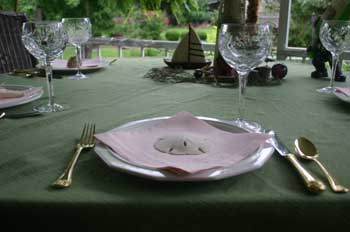 This menu definitely calls for seafood!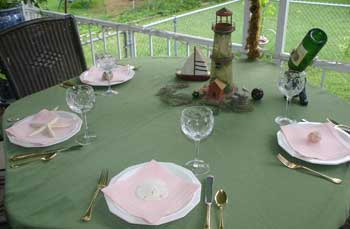 Meet you at the dock!
Today's Lagniappe (lagniappe – pronounced lan-yap=something extra) Crab Dip
1 lb. lump crabmeat
1 package of cream cheese
Approximately 8 Tbsp. seafood cocktail sauce
Crackers (nice ones that won't crumble easily)
Put the cream cheese block on a serving dish, Let it soften for a few minutes, flatten a bit. Pour the crabmeat over the cream cheese. Pour the cocktail sauce over the crabmeat. Provide crackers and knives for people to scoop the crabmeat, cream cheese & sauce onto crackers.
Be sure to join all the fun with