Southern Spring!!!
Submitted by Christi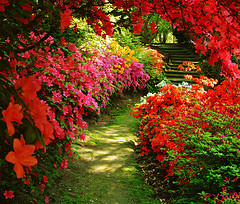 It's finally here – the 1st day of Spring. Okay, the weather has already been nice for a while but now it is official. I've got on my robin's egg blue jacket and I'm ready. A lot of people have more energy when the weather is colder but give me a warm spring day and I'm ready to go – which is a good thing because I have tons of things to get done. Oh well, one thing at a time.
Here are some links for Spring time inspiration:
Spring Centerpieces and Table Decorating
Enjoy!
Today's Lagniappe: Basil Cheese Roulade
Something else nice for Spring from Southern Living Recipes
Click here to go the the Basil Cheese Roulade Recipe
Tags: Southern Living, Southern Seasons
Leave a Reply