Southern Arrival!
Submitted by Christi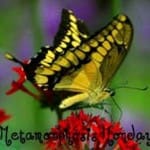 Talk about a metamorphosis! How about this: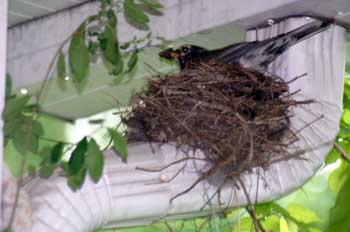 Check back on Wednesday for more pics. They are so sweet. Both Mama and Daddy birds are feeding the babies and, yes, I've got pics.
Join Susan at Between Naps on the Porch for more Metamorphosis Monday!
Today's Lagniappe: Margarita
Now that warm weather is upon us, it is time for something frosty to sip on the porch after a long day.
* 1 1/4 cups fresh lime juice
* 1 cup Triple Sec or other orange liqueur
* 1 cup silver tequila
* 3 tablespoons fresh lemon juice
* 3 cups ice cubes
DIRECTIONS
1. Combine the lime juice, triple sec, tequila, lemon juice, and 2 cups ice in a blender; blend until smooth.
2. Place 1 cup ice cubes in a cocktail shaker; add desired amount of margarita; cover and shake well; serve.
Tags: Southern Living, Southern Robins
28 Responses to "Southern Arrival!"
Leave a Reply