Southern Fun
Submitted by Christi
This week I'm posting about our local Red, White and Blue Festival here in Mountain Home, Arkansas. It started off with a vintage car rally. This car rally attracts drivers from all over the world. They stopped here for lunch.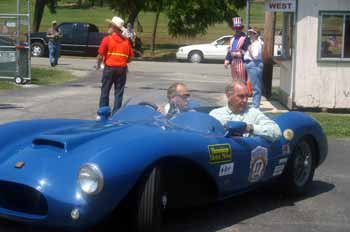 These old cars have been restored and are driven through this rally. It was really, really hot and I don't know how these drivers took it.
One car was all the way from Australia.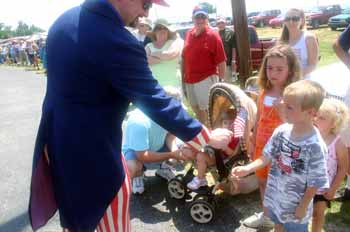 We welcomed these drivers by waving flags and cheering for them. They had lunch here and visited with our local residents.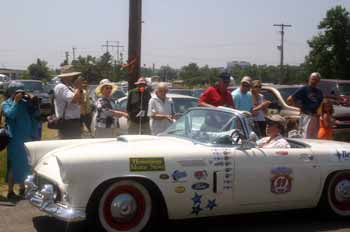 It was a fun way to start off the Red, White and Blue Festival here.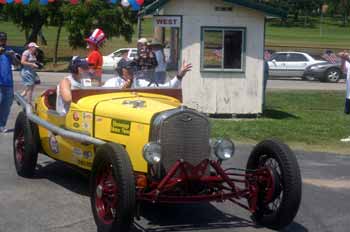 Here's to the Red, White and Blue!
.
Today's Lagniappe:  Grilled Corn on the Cob
Something to have for the fun Independence Day weekend!
Corn on cob with husks on
Butter (stick works best)
Aluminum foil
Pull back small amount of husk. Put small amount of butter on corn. Put husks back over again. Wrap in foil. Put on hot grill turning once in a while. Leave on grill 15-30 minutes. Corn won't burn too fast. Be careful very hot when husking corn.
Visit Susan at Between Naps on the Porch for Metamorphosis Monday and Smiling Sally for Blue Mondays. You will find wonderful and talented women with fantastic posts!
Tags: Southern Fun
7 Responses to "Southern Fun"
Leave a Reply