The French Quarter Festival is the intro to New Orleans' jam packed spring season, and of course we were there!  In its 30th year, it's the largest free music festival in the southeast.  We hit the event rather late on its Saturday afternoon.  With rain the day before and more predicted, a whopping 303,000 people were enjoying the beautiful day.  Our strategy was to avoid the crowds by patronizing the smaller bands, and we discovered some gems.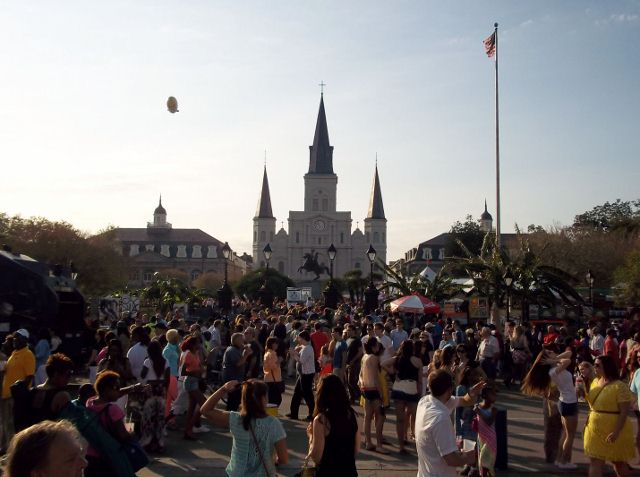 We love our festivals for the quirkiness, especially the people watching.  But music is the heart of the event, so here's some samples.  Sorry I can't give much attribution to the "unofficial" groups who play for the love of music and the occasional tip.
Here's Doreen's, a Dixieland band with soul.  The trombone player was a character!