A Southern Garden Grows
Submitted by Christi
I showed you some pictures earlier this week of how my garden has grown. Here is my garden now – a little closer look.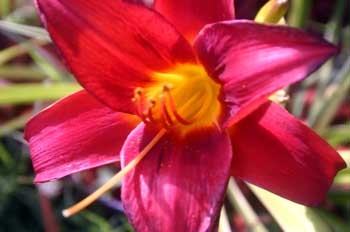 Lily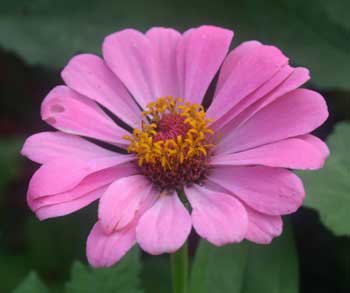 Zinnia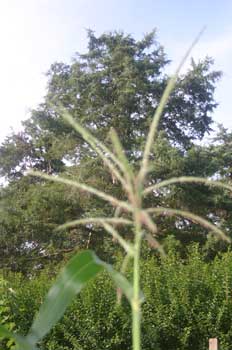 Corn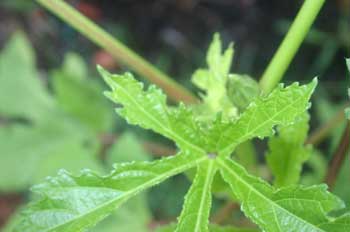 Okra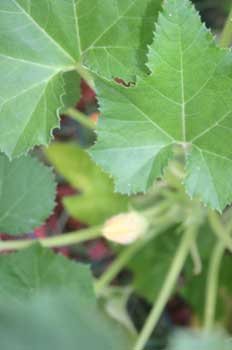 Squash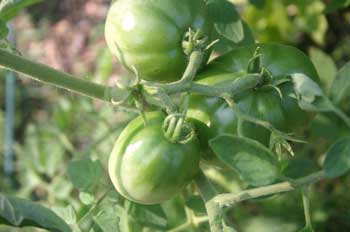 Tomato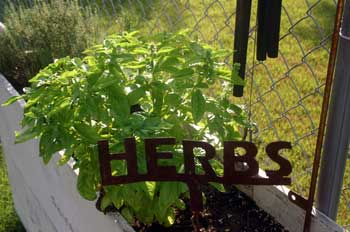 Basil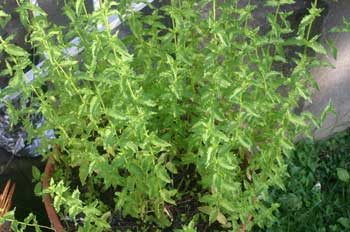 Mint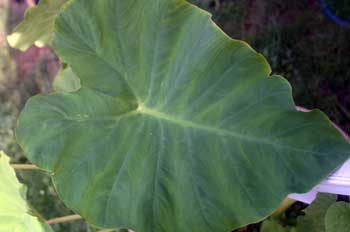 Elephant Ear
These are just a few close up scenes from my garden.
It is Outdoor Wednesday with A Southern Daydreamer.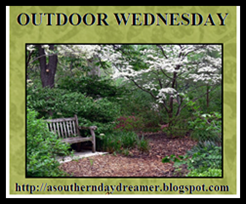 Today's Lagniappe: Tomato Pie
Courtesy of Carol Shackleford Benson of El Dorado, Arkansas. Carol says, "With summer tomatoes and fresh basil from the garden, it is heavenly! I have already made several, and friends and family continue to ask for more!"
pie crust – I use Pillsbury in the dairy case
4 medium  tomatoes – mixing red and yellow makes the pie so pretty – I have also used halved cherry and grape tomatoes
Whole milk mozzarella cheese, sliced about ¼ " thick
1 cup chopped fresh basil leaves
Salt and pepper
Olive oil
Thinly slice tomatoes and spread out on papers towels.  Salt them liberally and let them sit for about 15 minutes.  Place pie crust in 10-inch tart pan and poke holes with a fork.  Bake the pie crust for 12 minutes at 400 degrees or until lightly brown.  Remove the crust from the oven and cover the bottom of the crust with mozzarella slices.  Distribute basil leaves evenly over cheese.  Cover with tomato slices.  Sprinkle freshly ground black pepper over the tomatoes. Drizzle with olive oil and bake 30 to 40 minutes at 400 degrees.  Let the pie rest about 30 minutes before slicing.  It is best at room temperature.
I have also made this on a pizza pan and just used thinner slices of cheese.
Tags: Southern Gardening
20 Responses to "A Southern Garden Grows"
Leave a Reply