Southern Seashells
Submitted by Christi
Wow, this has been a busy week. I haven't gotten around to everyone as I usually try to do. I'm hoping I'll have more time Thursday and Friday.
In the meantime, I'm so grateful to my friend Darlene for helping me out on this weeks tablescape. Darlene and her husband Mike have a sailboat and they love sailing. Darlene has a lot of nautical decor and she kindly loaned me some of her treasures for this weeks table. Thanks Darlene!
Also, of course, thanks to Susan at Between Naps on the Porch for hosting Tablescape Thursday!
So, here we go!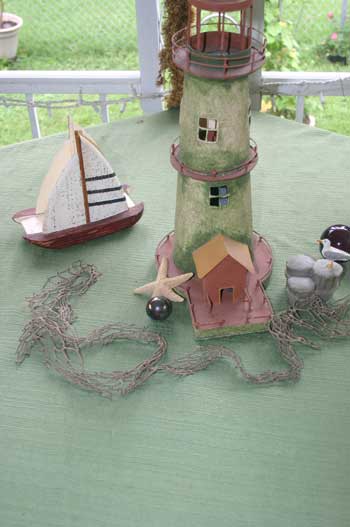 A lighthouse, seaglass and a few other gems from Darlene's collection take center stage on this table.
It turns out, I don't have a tablecloth in the shade of blue I would have liked to use, so, I used this green.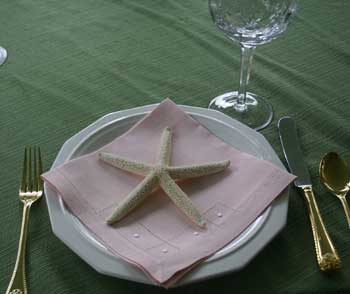 White plates with seashell pink napkins and Darlene's collection of seashells at each plate.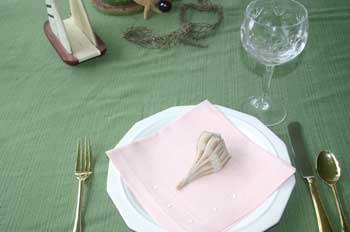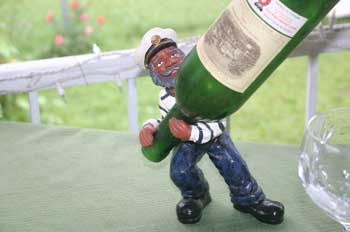 How about this guy and his delicious load?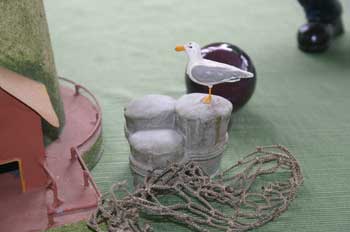 A seagull on the rocks, some fish netting and sea glass bouy near the light house.
The top of the lighthouse holds a tea light.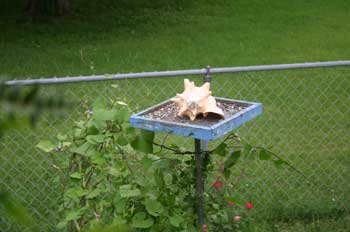 Even the bird feeder got in on the nautical act!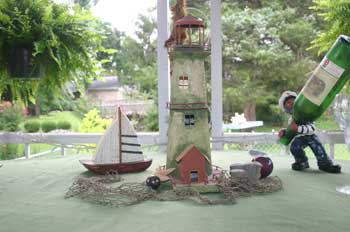 Love the little boat going by. It is actually a napkin holder.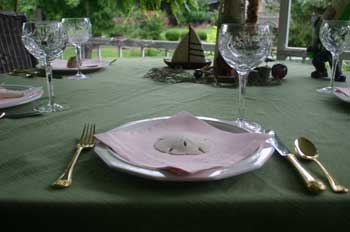 This menu definitely calls for seafood!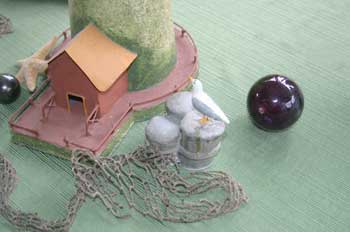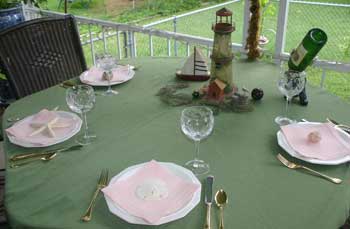 Meet you at the dock!
Today's Lagniappe (lagniappe – pronounced lan-yap=something extra) Crab Dip
1 lb. lump crabmeat
1 package of cream cheese
Approximately 8 Tbsp. seafood cocktail sauce
Crackers (nice ones that won't crumble easily)
Put the cream cheese block on a serving dish, Let it soften for a few minutes, flatten a bit. Pour the crabmeat over the cream cheese. Pour the cocktail sauce over the crabmeat. Provide crackers and knives for people to scoop the crabmeat, cream cheese & sauce onto crackers.
Tags: Southern Table
24 Responses to "Southern Seashells"
Leave a Reply