Southern Trip
Submitted by Christi
Today, I'm still sharing some of our quick weekend trip to Vicksburg, Mississippi. If you have been following along this week, you know that we were there to visit my husbands high school, All Saint's Episcopal. The school opened in 1908 and closed in 2006. He was there to talk to other alumni about the upcoming celebration of the school and deconsecration of the alter in the chapel. The school has been leased by Americorp and the campus will be used as a training center.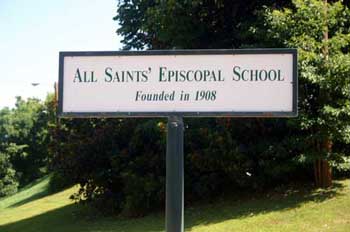 I'm sure all of the students who attended All Saint's will really enjoy their reunion in November. It looks like it will be a wonderful celebration for all of them.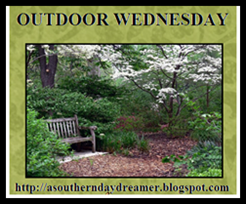 Join Susan at A Southern Daydreamer for Outdoor Wednesday!
Today's Lagniappe (lagniappe=something extra): Scalloped Okra with Corn
The okra in my garden is starting to come in. My favorite way to eat okra is fried, but, here is a great recipe that is a little different.
2 cups sliced fresh or frozen okra
3 to 4 tablespoons butter, divided
1 can (11 to 15 ounces) whole kernel corn, or about 1 1/2 cups cooked corn kernels
2 tablespoons flour
1 cup milk
8 ounces shredded sharp Cheddar cheese
1 cup dry bread crumbs
Stir-fry okra in 2 tablespoons butter for 10 minutes. Place in baking dish alternating layers with drained corn. Make a white sauce by melting remaining butter in a saucepan over low heat and blending in flour. Milk should be added all at once, cooking quickly and stirring constantly. Cheese is stirred in until blended. Pour this mixture over vegetables. Melt remaining 1 or 2 tablespoons of butter and toss with bread crumbs. Sprinkle buttered crumbs over casserole. Bake at 350° for approximately 45 minutes, until the casserole is heated through and the crumbs are brown.
6 to 8 servings.
Tags: Southern Places
14 Responses to "Southern Trip"
Leave a Reply