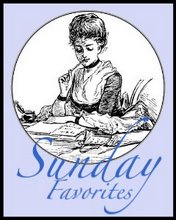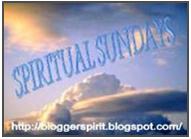 Join Chari at Happy to Design for Sunday favorites and Charlotte and Ginger at Blogger Spirit for Spiritual Sunday and enjoy your Sunday!
This post is from July 7, 2009:
I feel so blessed to live in such a beautiful place. Here a few random pictures that I have taken. Pictures can never do justice to God's beauty. These pictures show what my daddy called, "God struttin' His stuff!"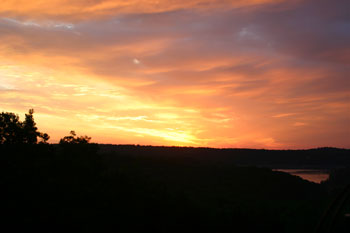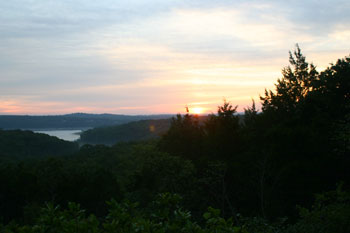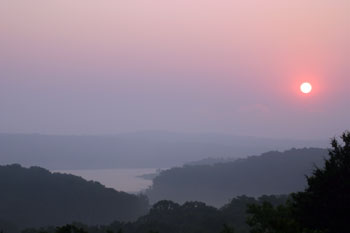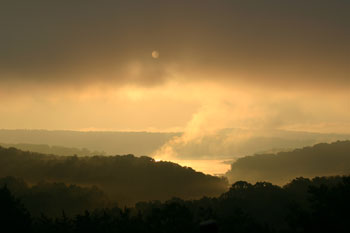 That is how summer goes around here. Check out Outdoor Wednesday with Susan at A Southern Daydreamer to see other outdoor shots.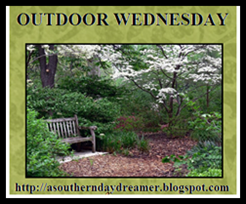 Today's Lagniappe: Baked French Toast with Blueberries
Something to enjoy when you get up to see the spectacular sunrises. Can be made the night before and then popped in the oven while your out taking it all in.
8 to 9 thick (1 to 1 1/2 inches) slices of Italian bread
6 large eggs
1/2 cup granulated sugar
1 teaspoon ground cinnamon
1 teaspoon vanilla
1/2 to 3/4 cup dried blueberries
3 cups milk
1/4 cup brown sugar
1/2 teaspoon cinnamon
4 tablespoons butter, melted
maple syrup
Preparation:
Arrange bread slices in a lightly greased or sprayed 9×13-inch baking dish. Sprinkle dried blueberries over the slices.
In a large bowl, combine eggs, sugar, 1 teaspoon cinnamon, vanilla, and milk; whisk to blend well.. Pour the egg mixture evenly over bread. Cover and refrigerate overnight.
Heat oven to 325°.
Uncover the baking dish. Sprinkle each slice of bread with a few teaspoons of brown sugar and remaining 1/2 teaspoon cinnamon. Drizzle with the melted butter. Bake, uncovered, for 50 to 55 minutes, or until browned and set. Use a sharp knife to cut around each slice of bread then lift out with a spatula. Serve with maple syrup and fresh blueberries.
Serves 6 to 8.