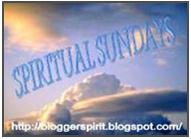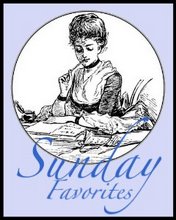 Join Chari at Happy to Design for Sunday favorites and Charlotte and Ginger at Blogger Spirit for Spiritual Sunday and enjoy your Sunday
I'm not going back to far at all today for a favorite. Not far at all, Just back to last Wednesday's post with pictures of the December sky. Earlier, I talked about a high school teacher that I had that encouraged us to embrace the Season. She talked about noticing the night sky and the crispness of the air in December. It made me think of the familiar Christmas carol, Joy to the World – "Let heav'n and nature sing!
Oh, the December nights! Just this past Monday I was talking about how my high school music teacher talked about how special the December sky was!
Here is proof!
Joy to the world, the Lord is come!
Let earth receive her King;
Let every heart prepare Him room,
And Heaven and nature sing,
And Heaven and nature sing,
And Heaven, and Heaven, and nature sing
A little outdoor red for Outdoor Wednesday with A Southern Daydreamer and Rednesday! with It's a Very Cherry and today's lagniappe is a great idea for Crockpot Wedneday with Dining with Debbie.
Today's Lagniappe: Slow Cooker Christmas Wassail
Add a little rum on the side and enjoy this wonderful holiday drink!
* 10 (6″) cinamon sticks
* 1 star anise
* 2 tsp. whole allspice
* 1 orange, studded with whole cloves
* 7 cups apple cider
* 2 cups cranberry juice cocktail
* 1/4 cup sugar
In a cheesecloth bag or tea strainer place cinnamon, star anise, and allspice. If using cheesecloth, tie shut with kitchen string. In 4-5 quart crockpot mix cider, cranberry juice and sugar. Put cheesecloth bag or tea strainer in slow-cooker. (Do not let bag hang outside of slow cooker.) Add orange, cover, and cook on low for 3 – 4 hours until hot and fragrant. Remove cheesecloth bag or tea strainer before serving.