Southern Survival
Submitted by Christi
Well, they say it is coming. An ice and snow storm. Last year we had the terrible ice storm that left us without power for seven agonizing days.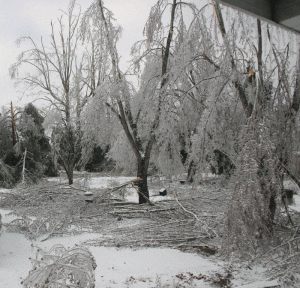 It was not fun, but somehow, we managed.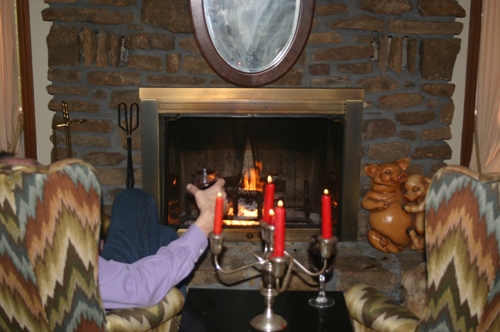 As I am writing this, I already have seen reports of 15,000 without power already in our neighboring state and home to many family and friends in Oklahoma.
We are really hoping and praying that we do not lose electricity with this storm, but if we do, we are prepared. Got firewood stacked on the porch, candles out and oil lamp ready, plenty of food that can be cooked on the gas stovetop or the grill, or doesn't need to be cooked. We really, really hope that this is all unnecessary!
I have posts planned for Saturday and Sunday. If you don't see them, you'll know why. Maybe, it will jut be  pretty snow!
Hope you all have a wonderful Friday!
Today's Lagniappe: Grilled Steak My Way
This is how we grill steak around our house. The grill can be used even if the power goes out! And, by the way, It's
Season steaks with salt, pepper and garlic powder on both sides.  Fill a charcoal chimney with coals and light them. Let them get red hot and then place them in the bottom of the grill. While the coals are getting hot, soak some wood chips (we like Jack Daniels chips) in hot water (alternatively, you can soak them for several hours in advance). Place the soaked chips over the hot coals. Grill the steaks 5 minutes per side (for 1″ steaks) for medium.
Remove steaks from grill and let them rest for about 10 minutes before serving.
13 Responses to "Southern Survival"
Leave a Reply