Southern Fun
Submitted by Christi
My friend, Margaret Banks will be debuting her new radio show The Margaret Banks Show on Mountain Talk 97 radio on February 27th!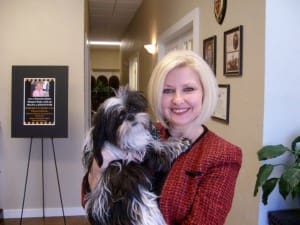 Margaret is so much fun and so talented. I am very happy and honored that Margaret has asked me to co-host her premier show where we will discuss how technology and social media have changed the ways we connect with friends, businesses and the world. In her promo she says,
"Christi, whose seminars on social networking are often SOLD OUT in advance, will share ways to navigate through the opportunities, fun and pitfalls of social sites."
That is just too great! Especially since I am late in getting this post up because I was doing a sold-out Facebook seminar yesterday 🙂
Margaret is the president of Margaret Banks & Company which is a financial advisement company. Margaret is the founder of the annual Women's Financial Empowerment Summit and her show will be about issues that women are interested in. It will also be a lot of FUN!
If you are interested in hearing the show and live in the North Central Arkansas area you can tune in to
Mountain Talk 97.1 at 8:30 a.m. Central Time Saturday, February 27th.
For those outside the listening area, go to www.mountaintalk97.com to hear the live broadcast, or click "Audio on Demand" to hear the show on your computer at your own convenience.
Okay, on to
and . . .
Today's Lagniappe:  Southern Omelet Casserole
Kind of like a "western" omelet, but made into a Southern favorite, a "casserole!"
* 1 dozen eggs
* 1 pint (16 oz) sour cream
* 12 oz shredded cheese – jack and/or cheddar
* 1 lb cooked ham, chopped
* 1 large green pepper, chopped
* 1/4 C chopped onion
* 2 cloves garlic (optional)
* salt and pepper
Preheat oven to 350 F.
1. Saute onion, pepper, and garlic until beginning to soften.
2. Put eggs and sour cream in blender with salt and pepper. Blend well. (You can do this in a bowl with a whisk if you prefer.)
3. Put half the cheese into a 9X13 baking pan, followed by the ham, the rest of the cheese, and the vegetables. Pour the egg mixture over the whole thing.
4. Bake 50-60 minutes, until top is golden brown and knife inserted into the center comes out clean.
Serves 8.
Tags: Southern Fun
6 Responses to "Southern Fun"
Leave a Reply