Every year, I plant herbs. Sometimes I plant them in my her planter. Sometimes in my garden. But, always, I must have herbs in the garden.
This year, I have put herbs in pots. Sorry I didn't get the before pics. I got busy moving the huge pots and then planting them!
I moved my perennial herbs from their spot in the planter to pots and added a few additions.  They thyme and chives are from previous plantings. The rosemary is new (last years planting did not last through the winter and I added some  more parsley as well.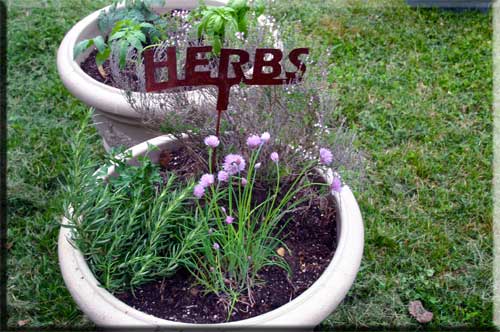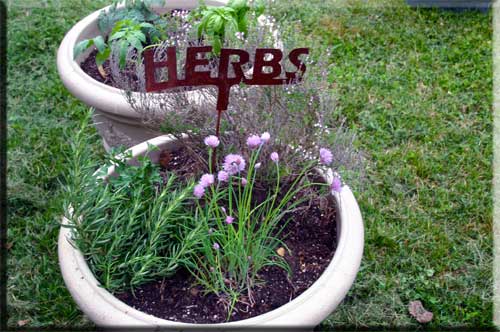 Can't live without the herbs that I grow in the garden!
I also planted some cherry tomatoes along with some basil. They are great companion plants. I plant to get some marigolds to plant along with them as well. Planting marigolds with any garden improves the soil and is good for the other plants.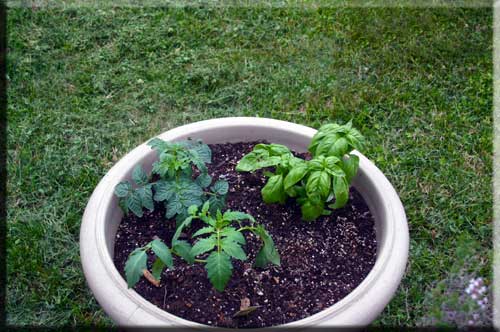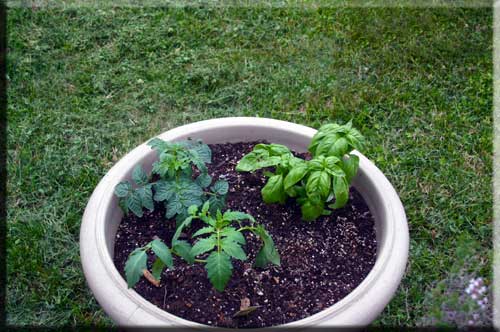 I call my new herb plantings my "herb-an renewal"! What renewals have you got going on?
Today's Lagniappe: Chimichurri
A wonderful way to use parsley from the garden, this sauce is great over grilled steaks!
1 bunch fresh parsley, chopped
8 cloves garlic, minced
3/4 cup olive oil
1/4 cup sherry wine vinegar
3 tablespoons lemon juice
1 teaspoon salt
1/2 teaspoon ground black pepper
1/2 teaspoon ground cayenne pepper
In a blender or food processor, combine the parsley, garlic, oil, vinegar, lemon juice, salt, ground black pepper and cayenne pepper. Mix well, but do not puree.