Southern Defense
Submitted by Christi
Yes, today I am defending the oft maligned – mimosa tree!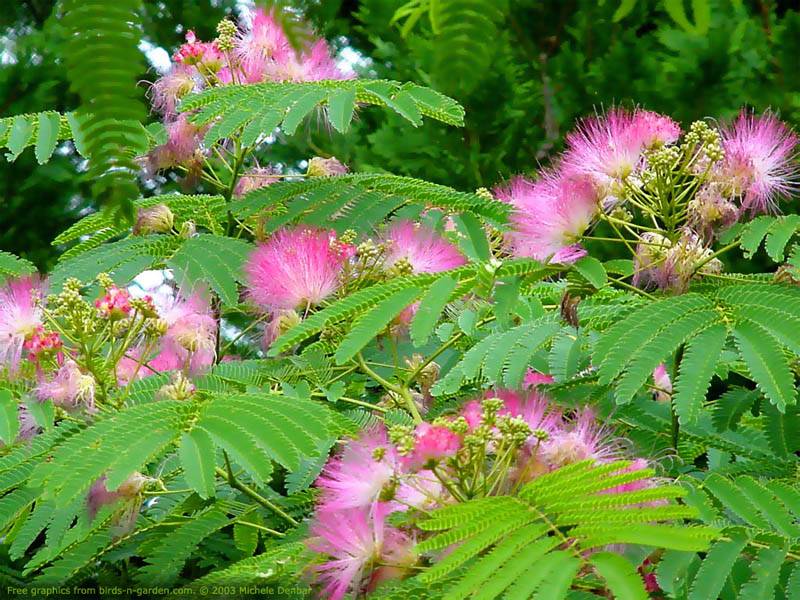 The beautiful, fragrant, puffy pink clouds in the Mimosa Tree (sometimes called a silken tree) have gotten a bad reputation for some! Not me, I love those pink puffs. Some call it a "dirty" tree. What kind of silly name is that? Yes, it re-seeds prolifically. Yes it sheds a bit, but how can you resist those pretty pink puffs?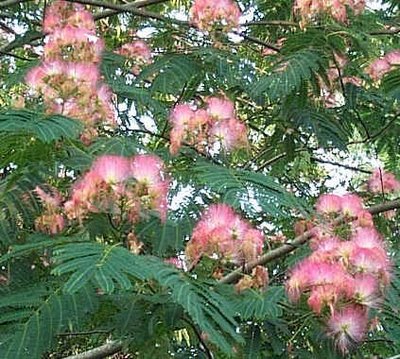 They remind me of my childhood and I look forward to seeing them every year! Those palm-like leaves just look so luscious amidst the pink fluff.
If you have them around, you know you can't get rid of them (even if you are so misguided as to want to!).  They attract butterflies and hummingbirds galore!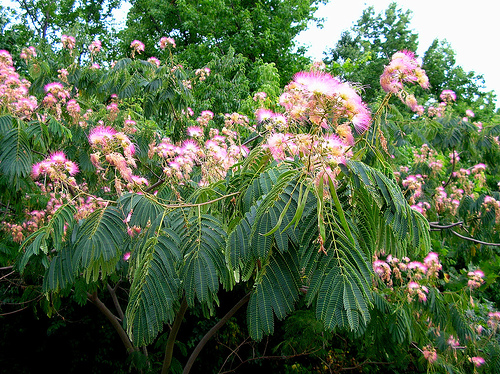 Okay, so the fluff falls off and does make a bit of a mess. I have even read that some neighborhood associations ban these beauties! What do you think? I love them and always will.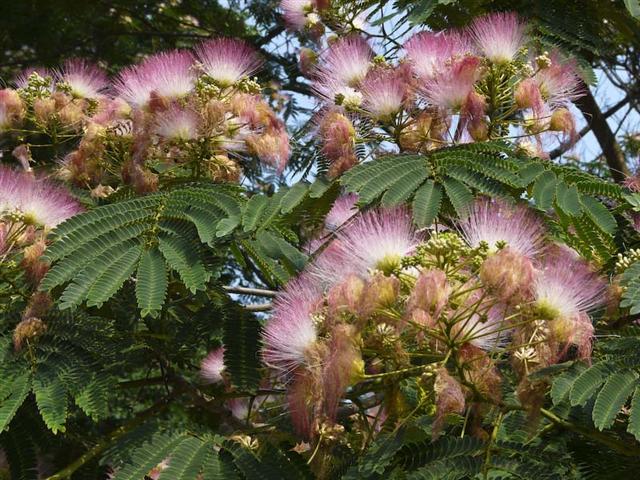 Hope you are having a wonderful Saturday and hope you are enjoying a
Today's Lagniappe: Mimosas
You had to see this one coming 🙂
Today's Lagniappe: Mimosas
Don't forget the drinks. What fun to have champagne for breakfast!
Champagne
Orange Juice
Grand Marnier (or other orange liqueur)
Sugar
Strawberries for garnish
Pour a little Grand Marnier in a shallow saucer. Put a little sugar in another shallow saucer. Dip the rims of champagne flutes in the Grand Marnier and then in the sugar. Fill the champagne flutes halfway with champagne and the fill the rest of the way with orange juice, add a splash of Grand Marnier. Cut a slit in a strawberry and place on the rim of the flute if desired for garnish.
Enjoy!
Tags: Souhern Gardening
23 Responses to "Southern Defense"
Leave a Reply