Just a few shots from my garden in pots. First off, the marigolds. Planting marigolds in your garden improves the soil for the other plants: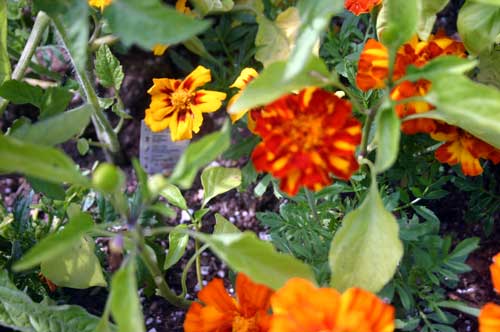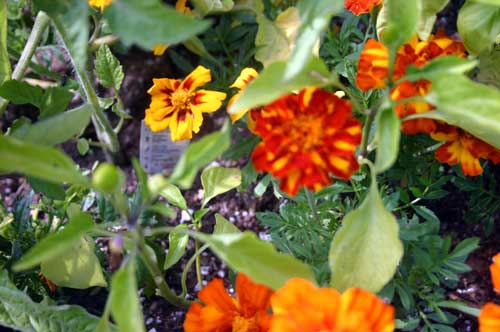 Love the combination of red and orange. Below, you can see the cherry tomatoes are just beginning to take on a hint of red.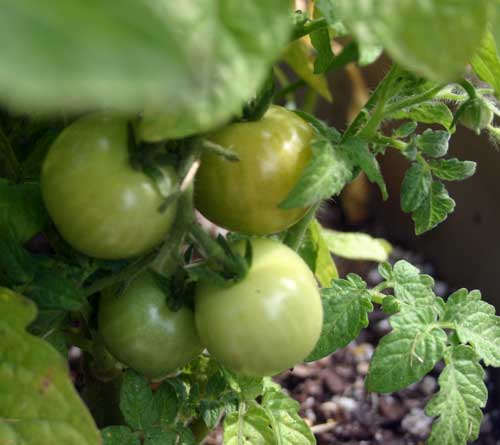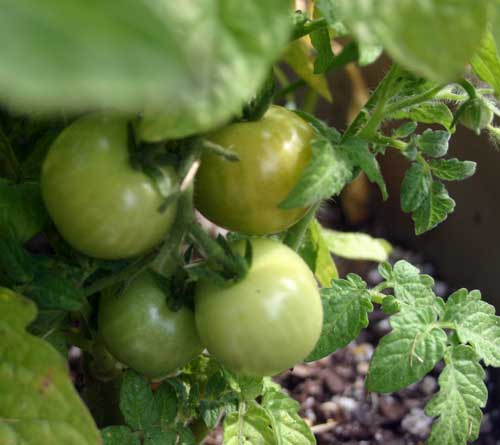 Then there are the herbs: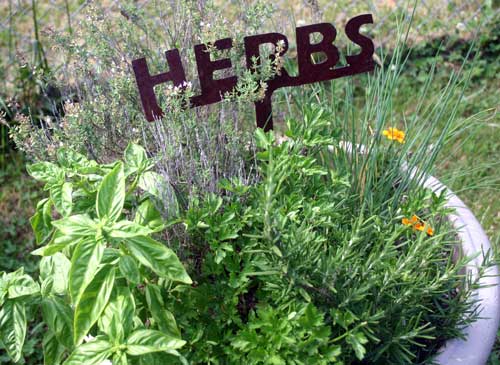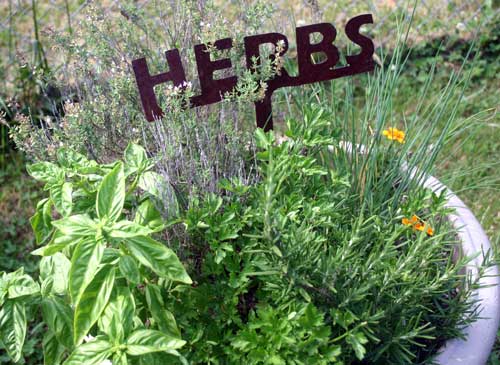 Can't wait to start harvesting. And a look at the sky is nice too: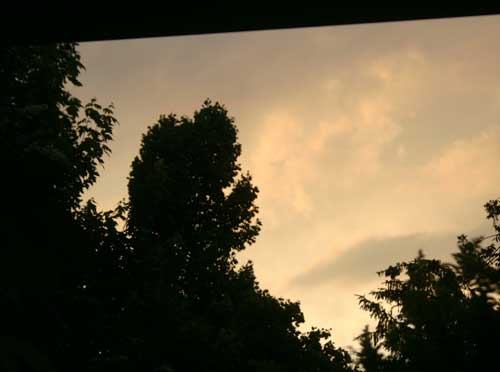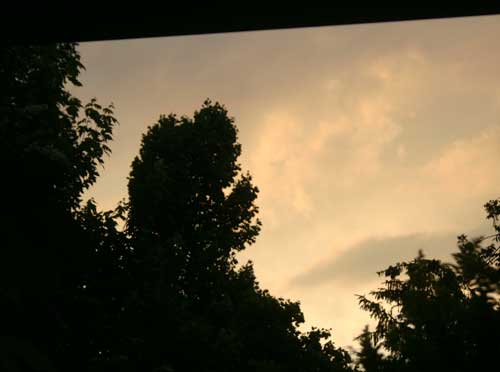 Lovely!
Today's Lagniappe:  Garden Salad
For the dressing:
* 1/4 cup extra-virgin olive oil
* 2 tablespoons white wine vinegar
* 3 tablespoon mayonnaise
* 1 tablespoon lemon juice
* 2 tablespoons grated parmesan cheese
* 1/4 teaspoon garlic salt
* 1/2 teaspoon dried Italian seasoning
For the salad:
* 1-1/2 cup salad greens
* 1/4 red onion, thinly sliced
* 5 cherry tomatoes (home-grown if possible) halved
* 2 tablespoons sliced black olives
* 1/2 cup large croutons
* 1 tablespoon grated parmesan cheese
Directions
Combine all the dressing ingredients and 1 to 2 tablespoons water in a blender or food processor; puree until smooth.
Place the salad greens  in a large bowl and top with the remaining salad ingredients. Drizzle with the dressing.
A few outdoor pics for Outdoor Wednesday with A Southern Daydreamer and Rednesday! with It's a Very Cherry.