Container Veggies
Submitted by Cindy
March 2 is the last spring frost date in New Orleans, and I usually try to get my first vegetables planted around then to beat the summer heat.  That was my project for a recent cold weekend, with lows in the mid-30's but no frost.  Since yards in the old part of town tend to be small, I've been container gardening for over 20 years.
In went the tomatoes and peppers.  Also for good measure bibb lettuce (a little late), green beans, and a basil plant.  I passed on the eggplant for now even though they were available because cold weather supposedly stunts their growth.  I usually plant them in the beginning of April.  The okra will get their turn sometime in early summer.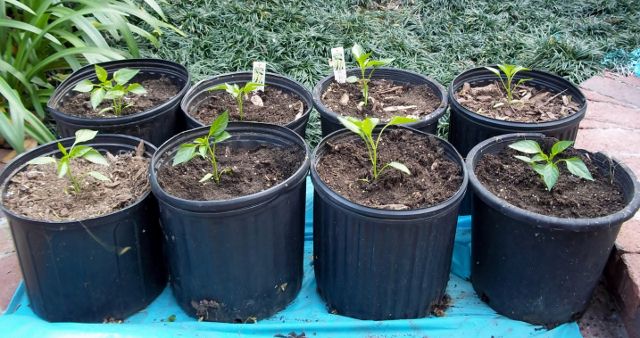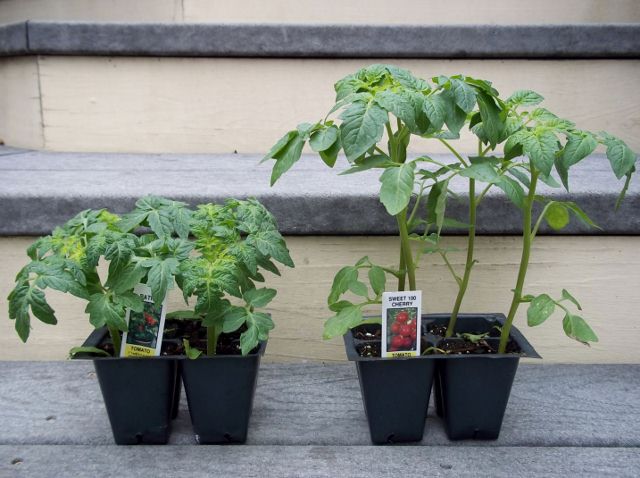 There are some tricks to successfully growing vegetables in pots.  The first is to choose appropriate varieties.  I had to go to a number of nurseries to find what I wanted, and generally have better luck at the locally owned stores as opposed to big box chains.  I planted two kinds of tomatoes – Patio and Sweet100.  The smaller varieties seem to do better in pots – I've also had good luck with Roma and other cherry size specimens.  Sweet Banana peppers yield quite well all summer – just watch that you don't accidentally buy look-alike Hungarian Wax unless you like it hot.  My eggplants of choice are Ichiban, the slender purple Japanese variety.
Container vegetables require more care than those planted in the ground.  Even though I mulch them daily watering is required, especially in the heat of summer.  Nutrients leach from the pots with the constant water.  I use a slow release fertilizer such as Osmocote when I put the transplants in, then give them a weekly dose of a water soluble fertilizer.
It's work, but the opportunity to harvest  your own dinner makes it all worthwhile.  If you have a sunny spot on a porch or patio, give container veggies a try!
Click to enlarge and for captions.
What have you been doing outdoors lately?
One Response to "Container Veggies"
Leave a Reply