Chargrilled Oysters For Your Valentine
Submitted by Christi
Looking for a delicious and easy treat for Valentine's Day? What could fit the bill better than some buttery, garlicky chargrilled oysters. Oysters are supposed to be an aphrodisiac, are they not? Okay, the garlic may cancel a bit of that quality out. But, these are delicious to share with your sweetie or even to enjoy on your own.
Serve these with some hot, crusty French bread and a salad, and you've got a fabulous meal.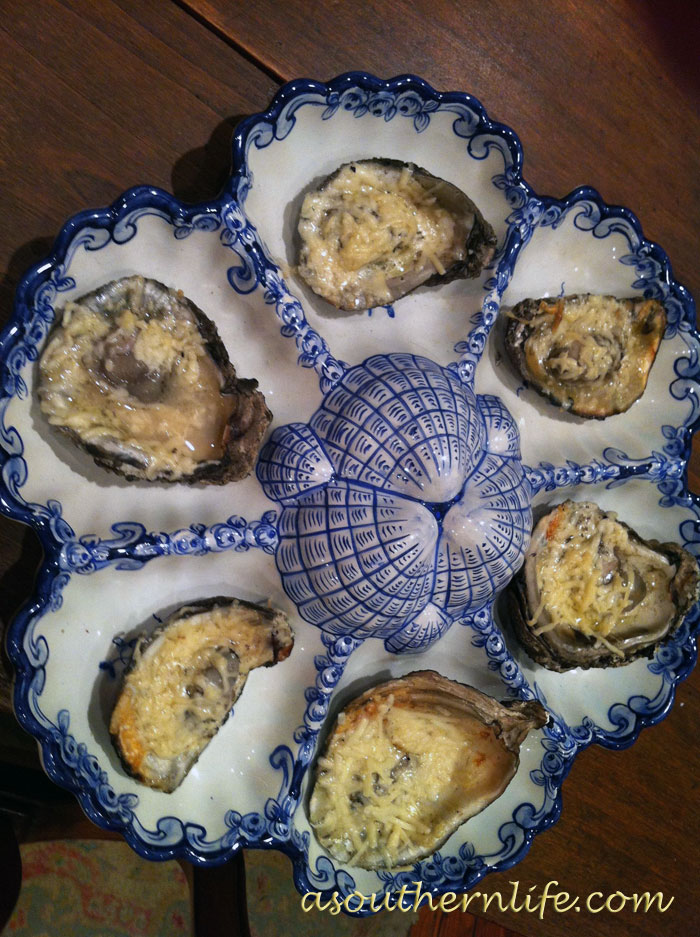 This is also something that you and your sweetie can make together!Here is how to make them.
Oysters grilled with butter, garlic and loaded with flavor.
Prepare your grill for grilling with charcoal. While the charcoal is getting hot, shuck one dozen oysters. Shucking the oysters was the hardest part of this recipe. Get a good oyster knife and be careful. There are lots of tutorials for how to shuck oysters on the web. Try not to lose too much of the oyster juice as you are shucking. I relegated this job to my husband while I prepared the butter sauce.

Melt 2 sticks of butter and add a couple minced garlic, a tablespoon of finely chopped shallot, a dash of Worcestershire sauce, a bit of salt and pepper and a splash of hot sauce. Whisk these together.

When the coals are white hot, place the oysters, shell side down, directly on the grate. Let them cook until the juice just starts to bubble a bit.

Pour the melted butter mixture over each oyster (be careful here because when it spills over the fire will flare). Sprinkle a bit of Parmesan, Romano and Asiago cheese blend on each oyster and grill until the cheese is melted. The total cooking time for us was about 5 minutes.
Get recipes and more delivered by email
Today, I'm joining Foodie Friday at Designs by Gollum.
Leave a Reply