Well, it is here! Mardi Gras 2010 on Tuesday, February 16th. Cities all over the world will be celebrating with beads . . .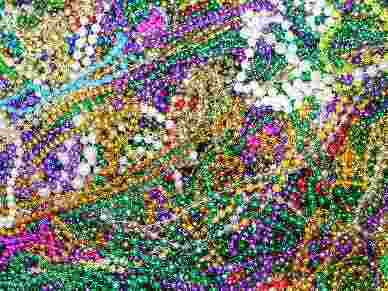 parades . . .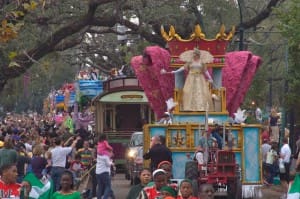 masks . . .
and merriment preceded by Lent which is a time of sacrifice, lasting 40 days . . .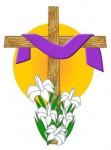 ending with Easter.
Wishing all of you a Marvelous Mardi Gras followed by a blessed Lenten season.
Today's Lagniappe: Plantation Pralines
Make this one fast if you are giving up sweets for Lent.
* 3 cups firmly packed light brown sugar
* 1/4 teaspoon cream of tarter
* 1/8 teaspoon salt
* 1 cup milk
* 2 tablespoons butter
* 1 teaspoon vanilla
* 2-1/4 cups pecan halves
Preparation:
Combine sugar, cream of tarter, salt and milk. Stir over low heat until sugar dissolves. Wipe crystals occasionally from side of pan with wet cheesecloth. Cook to 236 – 238º or soft ball stage. Cool to 220ºF. Add butter or margarine, vanilla flavoring and pecans. Beat until creamy. Drop from large spoon onto buttered surface or was paper. Yield: 1-1-1/2 – 2 dozen pralines.
Balancing Beauty and Bedlam's Tasty Tuesday
Blessed with Grace's Tempt My Tummy Tuesday