Southern Changes
Submitted by Christi
I like looking at pictures of beautiful houses. Have you ever spent time looking at pictures of houses that are for sale? I have, and, this is a wise truth that I have learned. If you are selling your home, get good pictures and review them before they are posted with your listing!
Here are some pictures of some homes for sale in $900,000 – $2,000,000 range that I think could use some review, bless their hearts. What would you change?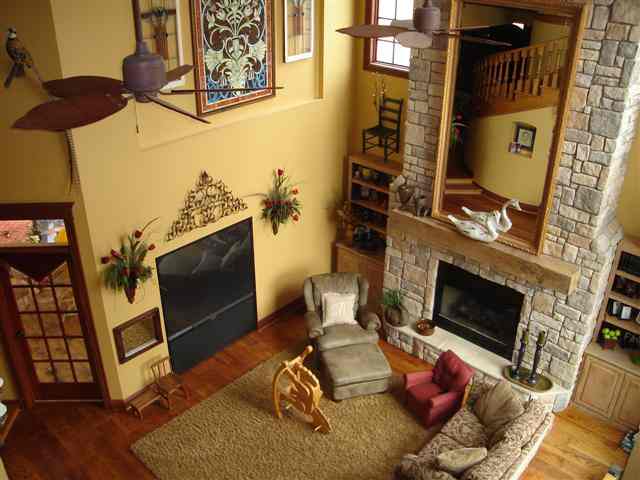 What I would change? I'm kind of curious about why there is a rocking horse face down on the floor and that is an interesting place to put a chair up on that shelf.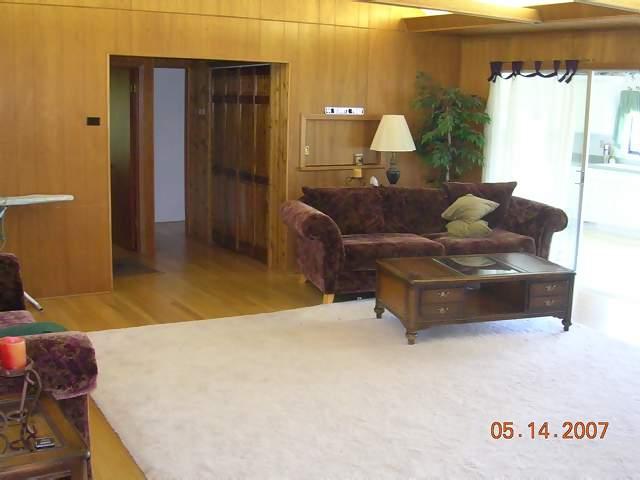 This one has a great lake view outside, but inside, not so much. Maybe move the furniture into a conversation group and lose the ironing board.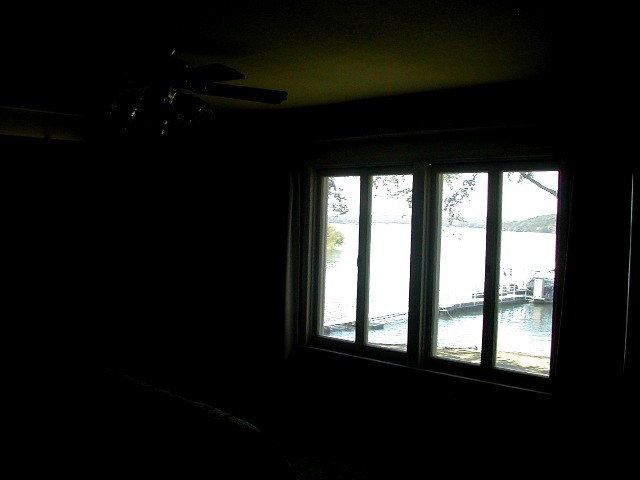 Turn on the light! There are several others that look about the same with this listing.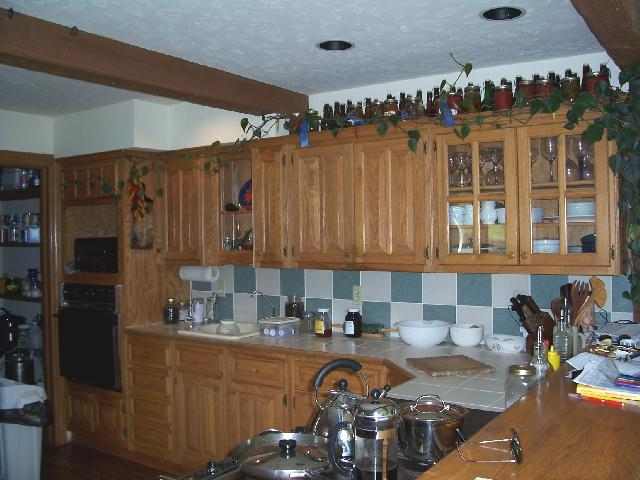 Hmmm, who's sunglasses and papers are those? Any reason why all the pots are on top of the stove?
What a lovely view of the basket filled with laundry and hangers!
Okay, I have to stop. This has been fun. Hope I have not offended any realtors or home owners out there. I probably never look at a house that I don't imagine what I would about it I would change. Does anyone else do that?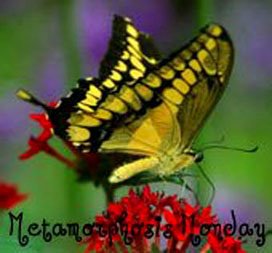 Y'all go over and visit Susan for Met Monday and see what changes everyone is up to!
Today's Lagniappe: Raspberry Oatmeal Cookie Bars
1/2 cup packed light brown sugar
1 cup all-purpose flour
1/4 teaspoon baking soda
1/8 teaspoon salt
1 cup rolled oats
1/2 cup butter, softened
3/4 cup seedless raspberry jam

Preheat oven to 350 degrees F (175 degrees C). Grease one 8 inch square pan, and line with greased foil.
Combine brown sugar, flour, baking soda, salt, and rolled oats. Rub in the butter using your hands or a pastry blender to form a crumbly mixture. Press 2 cups of the mixture into the bottom of the prepared pan. Spread the jam to within 1/4 inch of the edge. Sprinkle the remaining crumb mixture over the top, and lightly press it into the jam.

Bake for 35 to 40 minutes in preheated oven, or until lightly browned. Allow to cool before cutting into bars.
17 Responses to "Southern Changes"
Leave a Reply