Southern Lunch with a Friend
Submitted by Christi
Last week, I shared a recipe for Lemon Thyme cookies that I made for lunch with a friend. I told you I would post more about that. My friend is the precious Christy Case Keirn from Macomb, Mississippi. Christy is the president of the National  Association of Junior Auxiliaries and the marketing directory of our local community college, Arkansas State University, Mountain Home. NAJA has some great cookbooks and, yes, we will have a give away of one soon. They actually used a picture of one of my tablesettings in their latest edition of their organization's publication to publicize their latest cookbook. I'll definitely be showing you which setting that was soon as well.
Anyway, today, I would love to share with your some pictures from my lunch with Christy.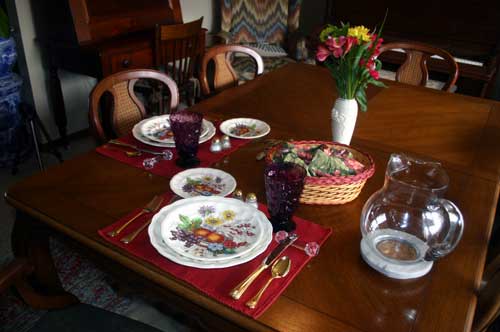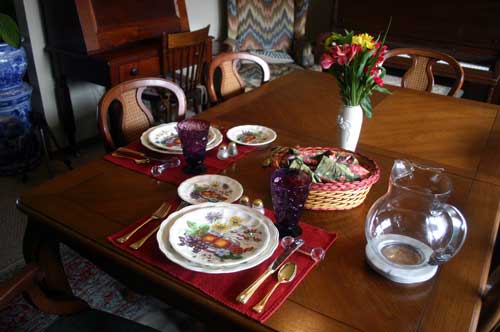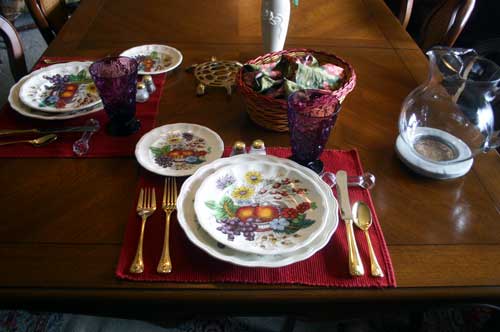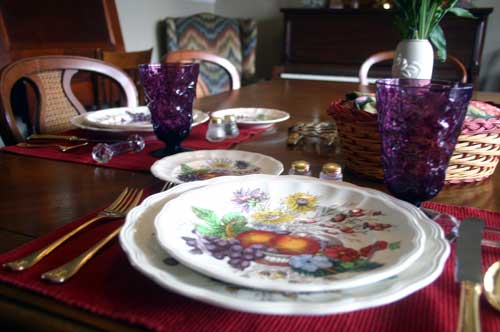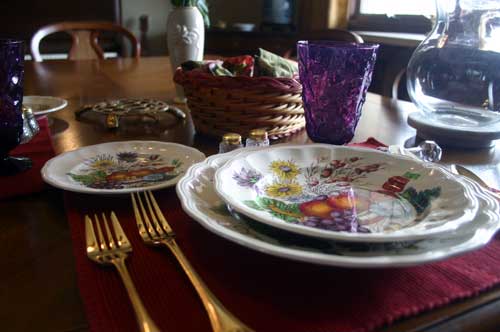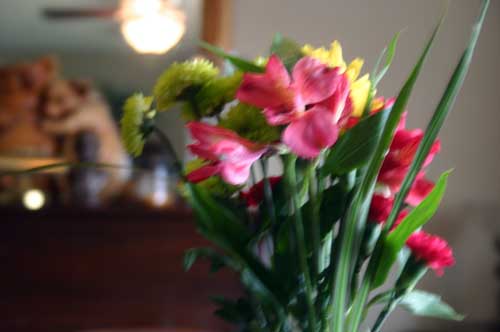 It was just the two of us at my huge dining table so I tried to make it a little cozier with  kind of grouping everything in just one corner. We had chicken delight (see today's lagniappe), salad with lemon vinaigrette, hot yeast rolls and lemon thyme cookies. To drink, we had lemonade spritzers.
Christy is such a fun friend, wish you could all meet her personally. So, what kind of tablescapes are going on today  for:
Today's Lagniappe: Chicken Delight
Easy and delicious!
4 chicken breast, cooked and cut into small pieces (I usually use 5)
1 2oz. Jar pimientos
1 8 oz can sliced water chestnuts
½ cup slivered almonds
¼ tsp. Celery salt
dash of pepper
2 TBsp. Lemon juice
1 cup mayonnaise
1 cup cream of chicken soup (or mushroom)
1 3 oz. Can onion rings
Mix chicken, pimientos, water chestnuts, almonds, celery salt, pepper, lemon juice, mayonnaise, and chicken soup. Bake at 350 for 30 minutes. Sprinkle with onion rings and bake for another 20 minutes. (Serves 4)
Tags: Southern Friends, Southern Table
8 Responses to "Southern Lunch with a Friend"
Leave a Reply