Usually, I like to made visits to A Southern Life happy and uplifting. Today, I'm just kind of sad. Last week I posted about the terrible consequences of the oil rig explosion on the beautiful Gulf Coast. Today, I am shocked at the pictures coming out of Tennessee of the horrific flooding. I have many friends and followers from Tennessee and I'm not seeing a great deal of coverage of this on the news. Here is what is happening to the wonderful people of Tennessee:
Here is a picture inside the Gaylord Opryland Hotel before the flood: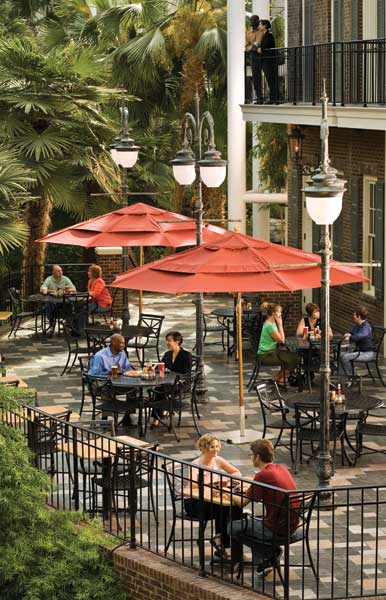 Check out the inside after the flooding:
Please pray for our friends in Tennessee!
Today's Lagniappe: Tennessee Sin
This is a wonderful and delicious recipe. Enjoy!
2 loaves round sourdough bread
8 ounces cream cheese, softened
2 cups shredded cheddar cheese
8 ounces sour cream
1/2 cup chopped cooked ham or bacon
1/3 cup chopped onions or green onions
1/3 cup chopped red or green bell pepper
1/3 teaspoon Worcestershire sauce
Preheat oven to 350ºF.
Slice off top 1/4 of bread loaf. Hollow out bottom, leaving a 1″ shell. Cut bread top and other loaf into cubes. Bake shell for 12 minutes.
Beat cream cheese at med. speed with mixer until smooth. Add sour cream and beat until creamy. Stir in Cheddar cheese and next 4 ingredients. Spoon into bread shell. Wrap in foil and place on baking sheet.
Bake 30 min. Wrap bread cubes in foil & bake 15 minutes.