Southern Blue Rhapsody
Submitted by Christi
Thank you so much Mama for this lovely tablescape that you put together this week. It has been a crazy week around here for me and you know I love to feature my wonderful mother and her wonderful talents. She set a table with Mikasa Studio Nova's Blue Rhapsody for today.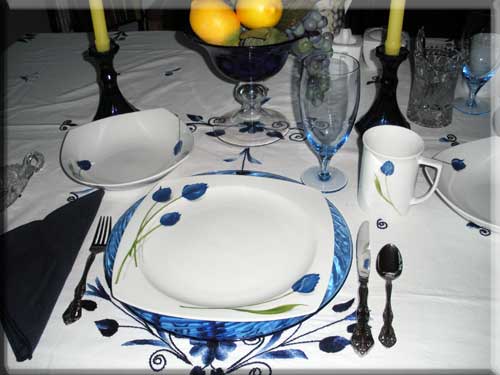 I love the blue tulips that rim the plate. She also has a lovely blue charger. Her flatware is Oneida's Michelangelo. The tablecloth is one that I gave her that I found at a neighbor's garage sale. I thought it would be perfect for her blue china.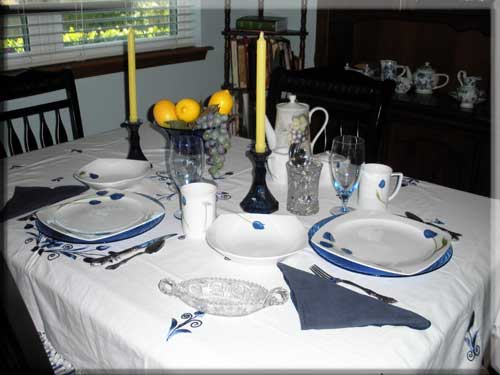 Above is a shot of more of the china and her lemony-grape centerpiece. I love the yellow with the blue and white. Very classic.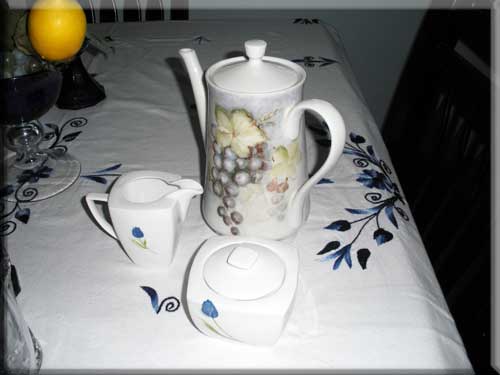 The lovely pitcher was painted by my great aunt, Ethel Cantrell. We called her Auntie (which we actually pronounced "annie"). She was a fine artist. She painted mostly in oils when I was younger and then moved on to watercolors and then to painting china.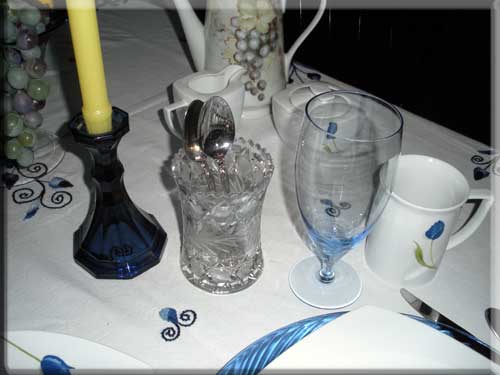 The cut glassware belonged to my bonus-father's family. It is very old and, as you can see, very beautiful.
My mother told me that this tablescape was "something old, something new, nothing borrowed, everything blue" – how great is that?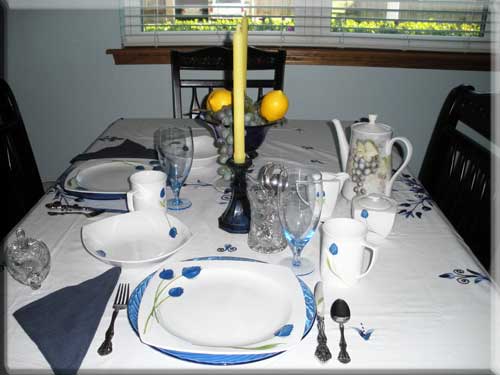 Thank you Mama for a lovely table setting to add to this week's:
Today's Lagniappe: Good Advice
As you know, a lagniappe is just a little something extra. Tonight's lagnaippe is just a good wish for you to have a wonderful day and a fabulous weekend!
8 Responses to "Southern Blue Rhapsody"
Leave a Reply