A Random Day In New Orleans
Submitted by Christi
Sometimes, there are just things about New Orleans that make me smile. Running errands in New Orleans is unlike running errands in many places. For instance, on the way to the grocery store, this is just one of the sites you might see: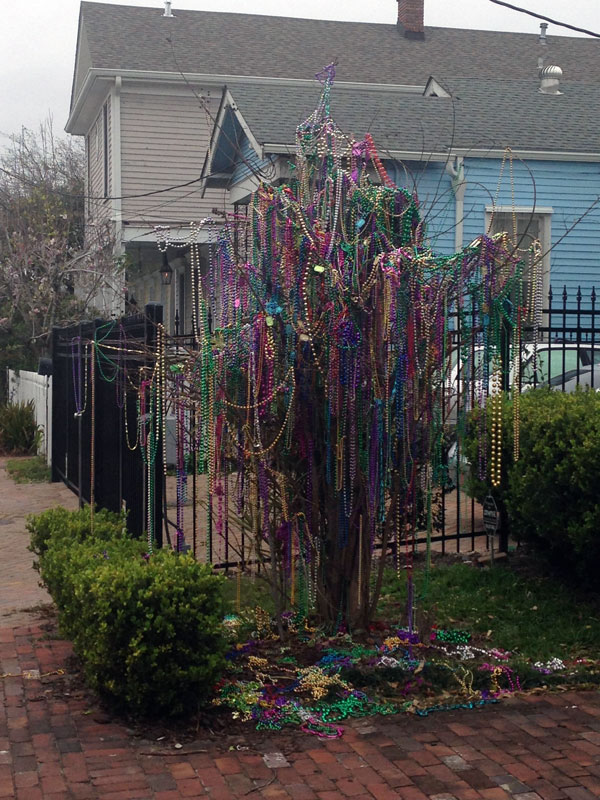 Beads hang from tree like this giving them beautiful purple, green, gold and pink colors. They also adorn the live oaks along the parade routes all year round. The evidence of beads that were caught by the trees instead of the people lining the streets. I remember driving down St. Charles after Hurricane Isaac and thinking that even a hurricane couldn't get the trees to give up their beads!
Then there are other trees that are draped by another decoration, Spanish Moss:
Another great display you will see in New Orleans is all the fixings for a crawfish boil at your local market:
Everything you need (except the crawfish) for a fun crawfish boil right here as the crawfish season is getting in to full swing.
Being stuck at a red light can try your patience in any city. In New Orleans, it gives you a chance to look around and see some fabulous architecture and beautiful gardens:
Notice the Victorian touches on this cute little shotgun (behind the red roses with that appear to fade to pink). The house below is viewed while sitting at another red light: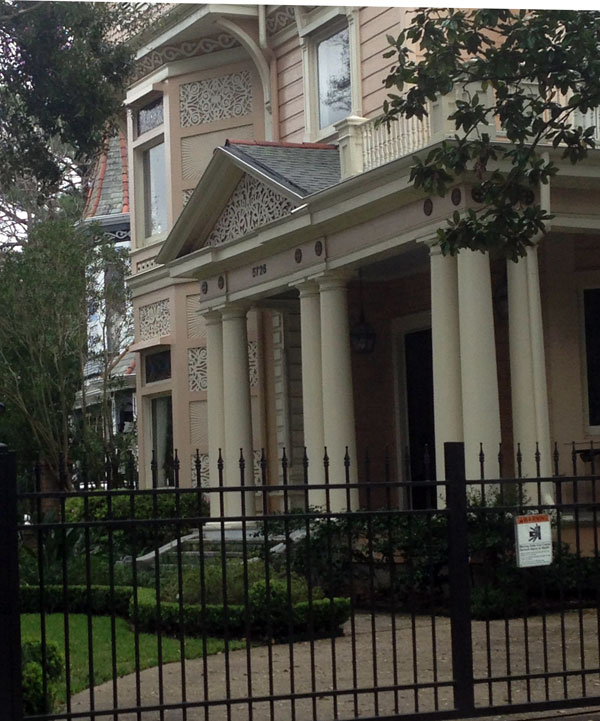 I love the soft pink color of this house and the details are amazing. . . On the other side of the street: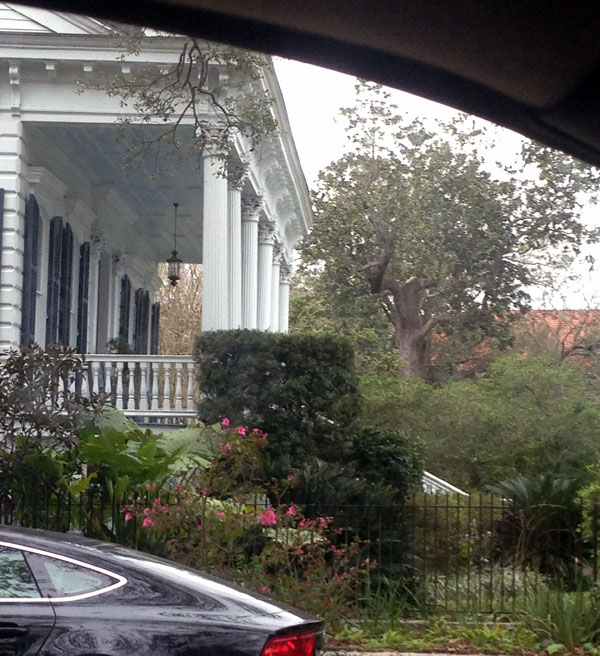 And then, when we turn down our street, we are greeted by this: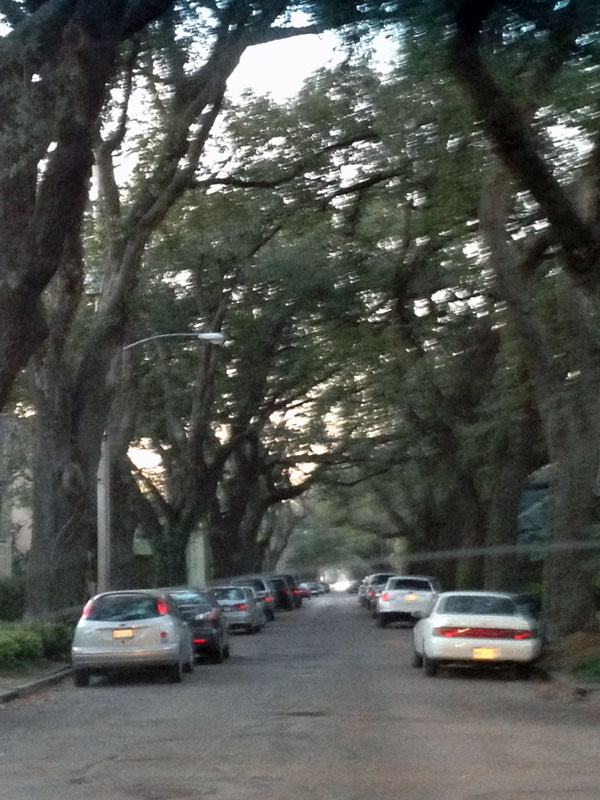 Just another random day in New Orleans and more reasons to love it here.
Today's Lagniappe:  Slow Cooker Pork Chops
(lagniappe=a little something extra)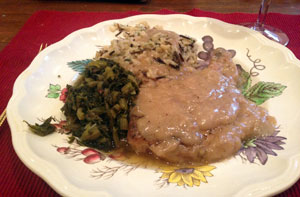 After a day of running errands, this is a nice, hearty meal to enjoy.
1 cup flour (seasoned with garlic, salt and pepper)
4 bone in pork loin chops
3 tablespoons fat (canola oil, olive oil, bacon fat – whatever you prefer)
1 cup chicken broth
Spray slow cooker with non-stick cooking spray. Dust chops in seasoned flour and brown over high heat in oil. Place chops in slow cooker. Sprinkle 1/4 cup of leftover seasoned flour in pan drippings. Whisk flour and pan drippings to make paste and then whisk in the chicken broth until smooth. Pour chicken broth mixture over chops in slow cooker, cover and cook on low for 3 to 4 hours. This will produce very tender chops with a nice flavorful gravy that you can serve with rice or potatoes and something green for an easy, delicious meal.
Today, we are joining these fun parties:
5 Responses to "A Random Day In New Orleans"
Leave a Reply