Carnival Dinner
Submitted by Christi
It's always fun to set a table for Carnival. Lots of beads, a couple of masks, napkins folded as fleur de lis, all set the china and crystal aglow.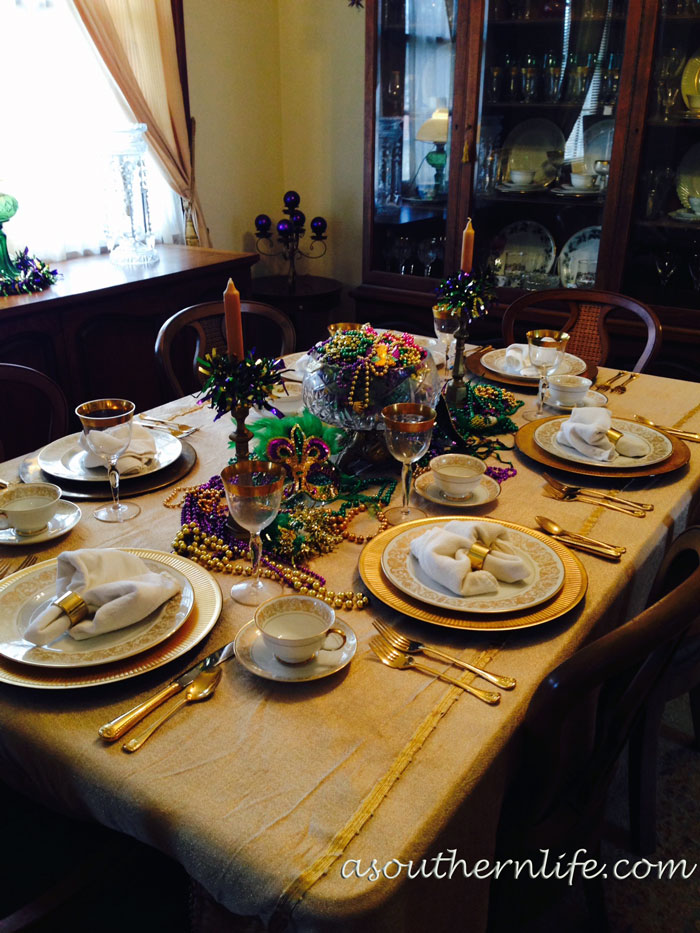 Come have a seat at the table and see what fun we can have . . .
I love the fleur de lis napkin fold. Fleur de lis are so closely associated with Louisiana.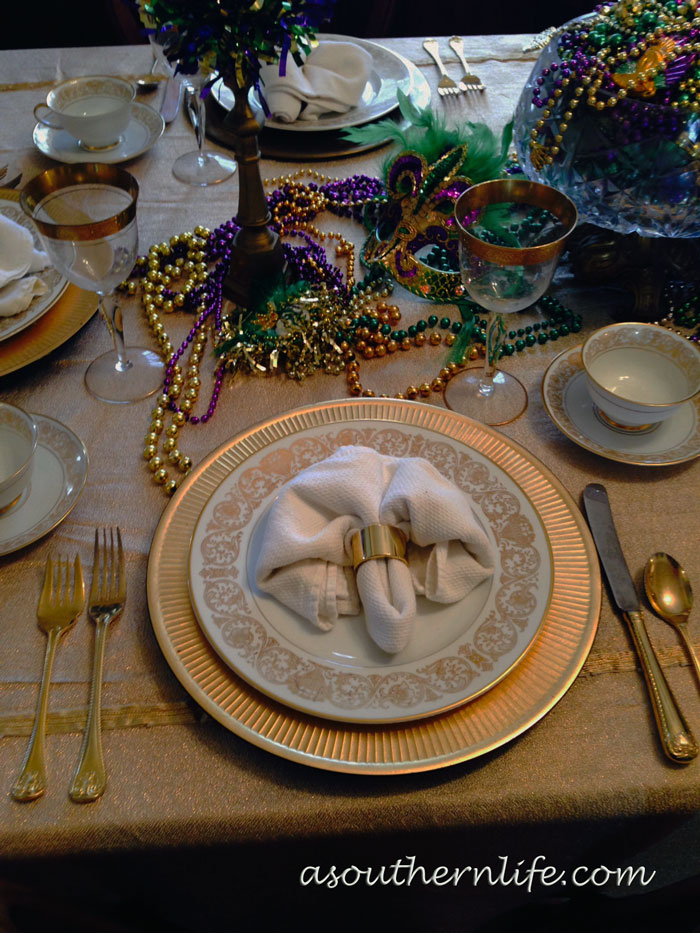 Masks aren't required for this dinner, but if you need one, here are a couple . . .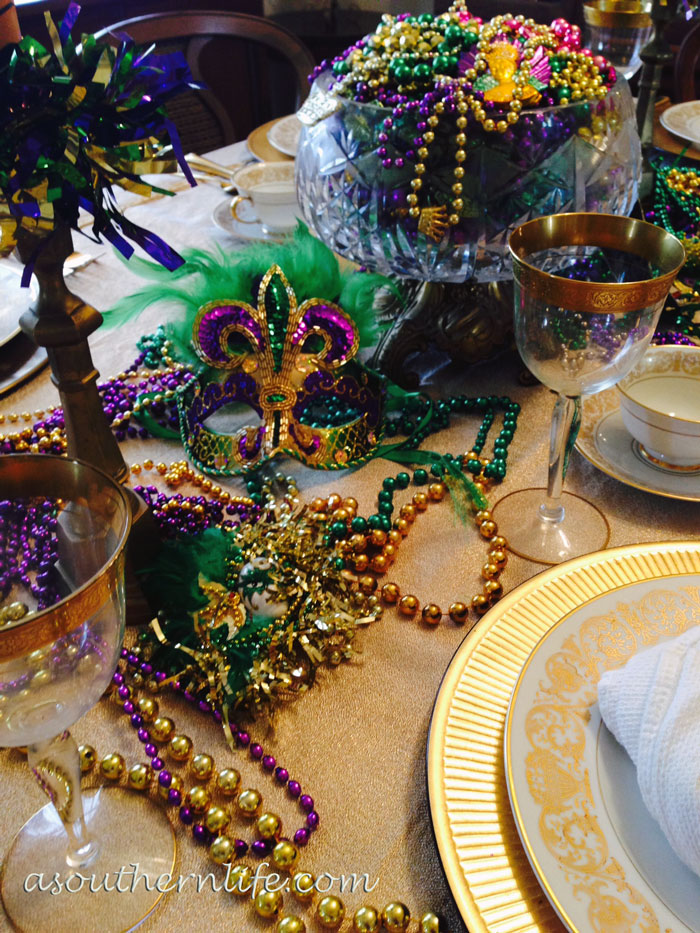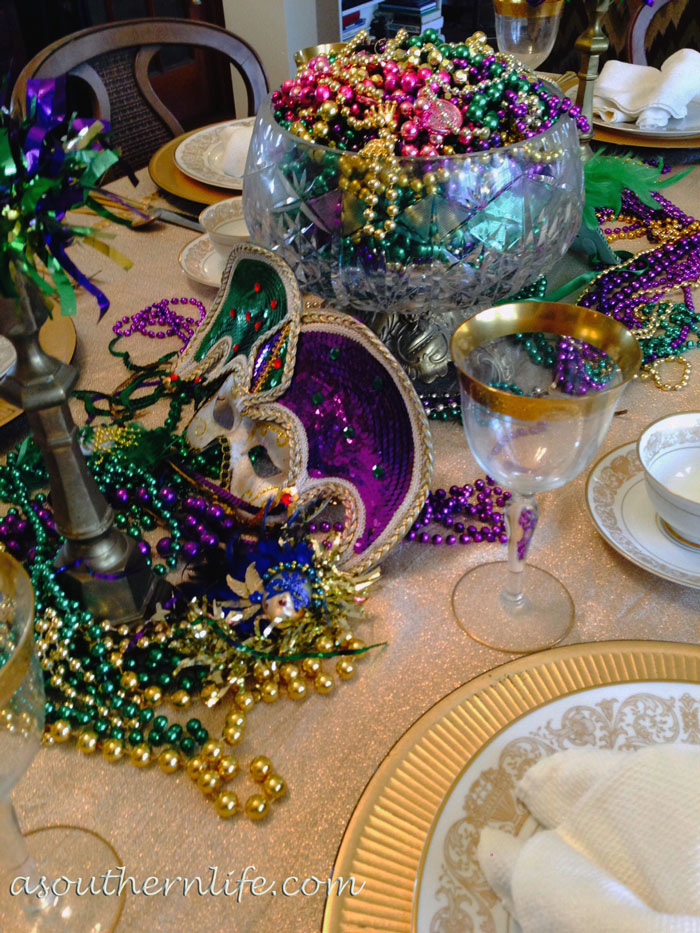 Gold is the theme here from the tablecloth to the chargers and plates, the rims on the crystal and the flatware. Lots of purple and green complete the setting with the traditional Carnival colors.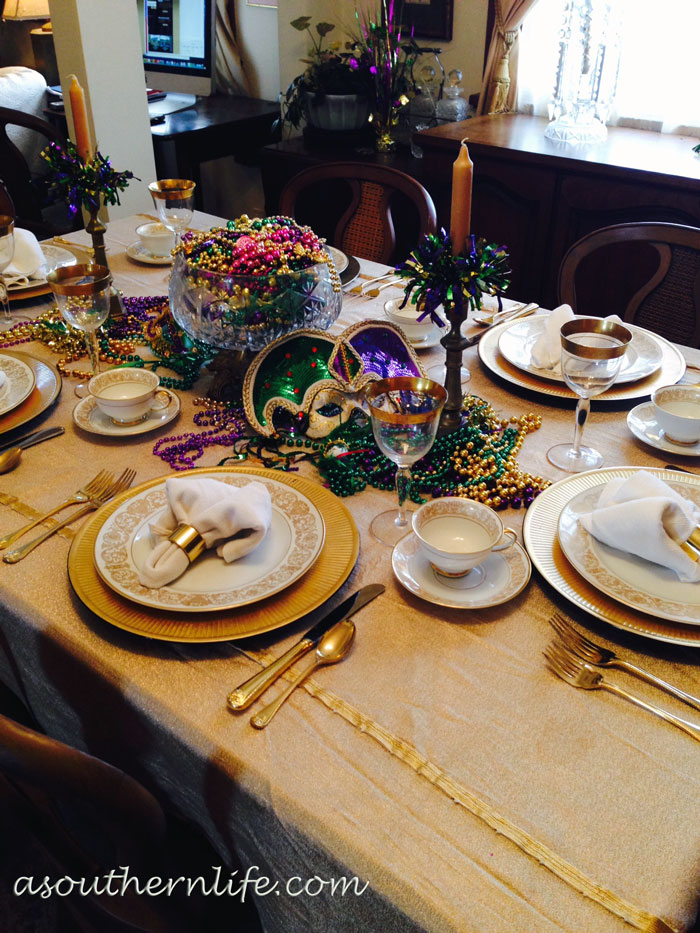 So glad you stopped by . . .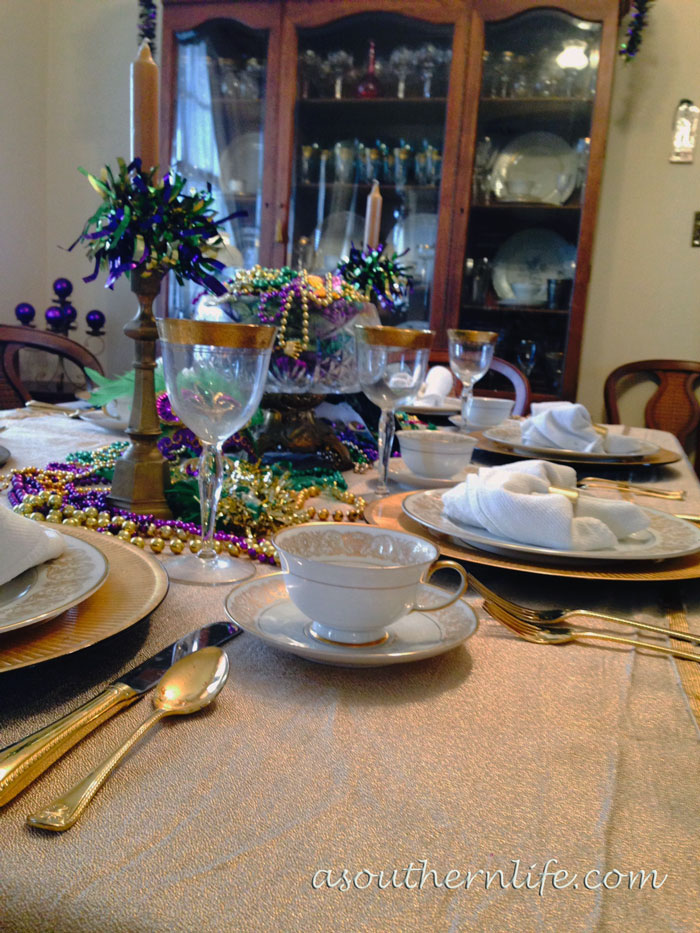 You are always welcome here. . .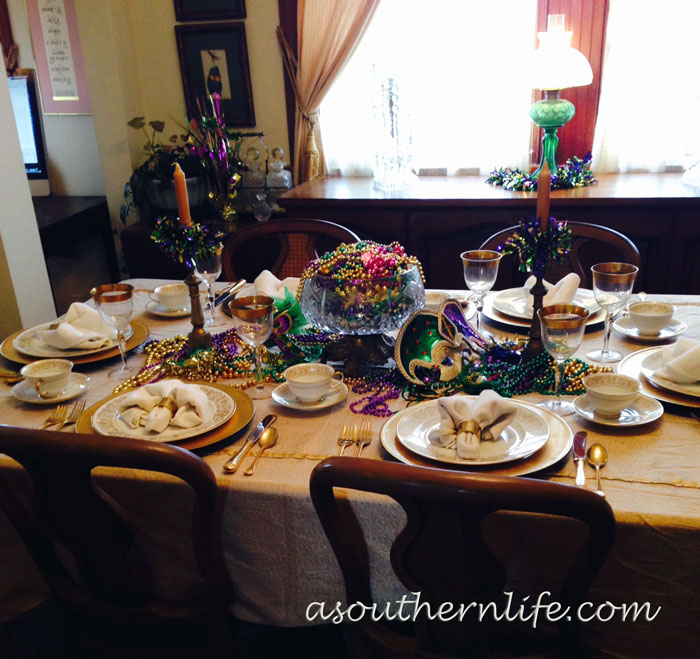 at A Southern Life. If you want to find out more about Carnival and Mardi Gras in New Orleans, check out my Mardi Gras FAQ post.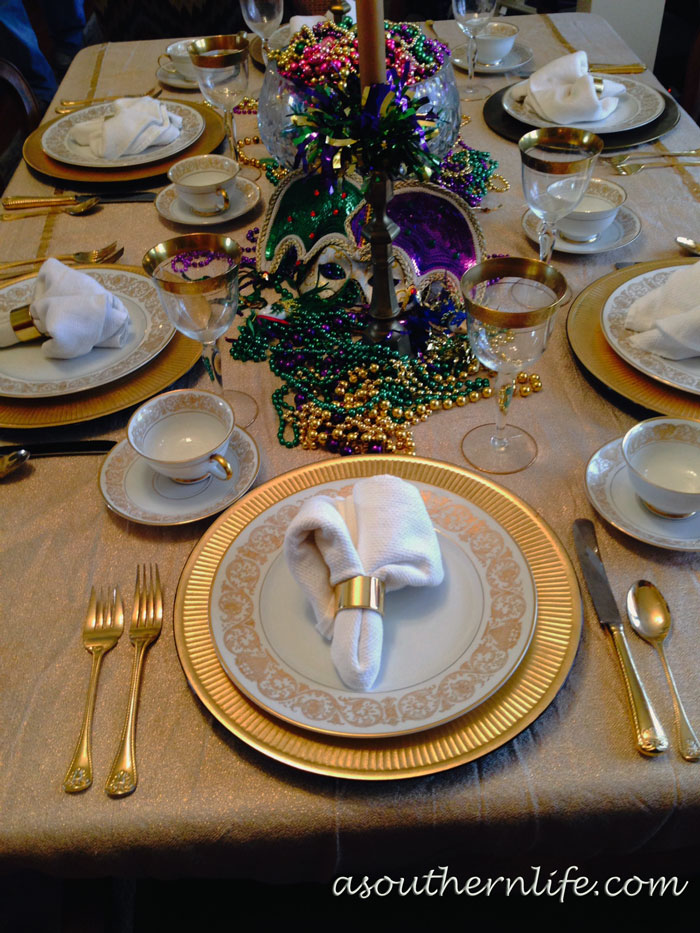 Don't forget . . . if you need King Cake mix, you can get it here:
[wpsc_products product_id='6707′]
If you want to make your own King Cake from scratch, here is a great recipe.
Dont' miss a thing from A Southern Life
Today, I'm joining Tablescape Thursday @ Between Naps on the Porch
2 Responses to "Carnival Dinner"
Leave a Reply