Historic Plantation on the Market
Submitted by Christi
This morning, I ran across this story in the New Orleans Advocate about the historic, Woodland plantation in LaPlace, Louisiana going on the market. What an interesting story it is! This plantation home, built in 1793 has fallen into disrepair in recent years and is looking for a new owner, who can restore it to its past grandeur. This is a sketch of the plantation from 1871 by Alfred Waud.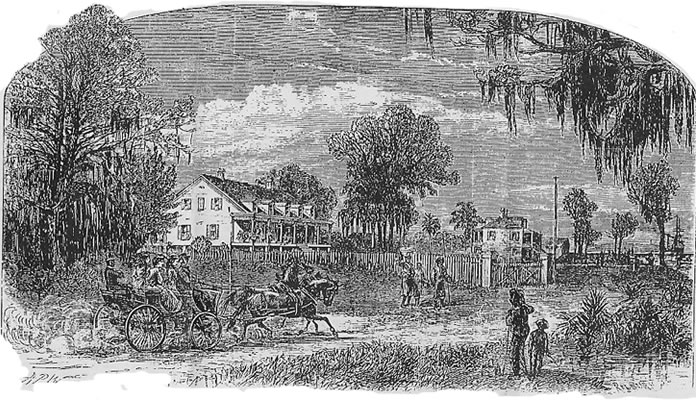 And here is a picture from the real estate listing now: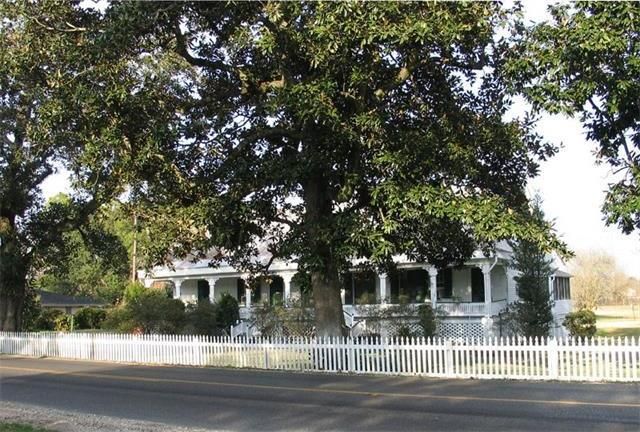 There is an historic market that tells a bit of the story of the 1811 slave uprising: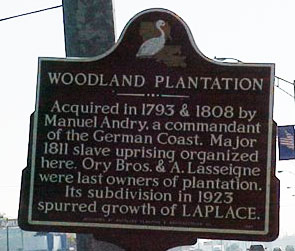 Another incredible part of this plantation's history is that the jazz great, Kid Ory was born there. He later went on to lead a band that included King Oliver and Louis Armstrong.
The home includes 6 bedrooms and some "great bones." From the listing:
WOODLAND PLANTAION built in 1793 for M Manuel Andry in French Creole Style as a working Sugar Cane Plantation and refinery. This home sits on 3.7 acres on Hwy 628/ River Road in Laplace, La. Home has no electricity or water at present. Home has been neglected for 10+ years. The original solid raised foundation is 14″ square beams. Interior walls are plaster and bead board. Wood floors are still in place along with most of the beautiful moldings. 6 coal burning fireplaces. Just short drive to New Orleans.
Here is an interior picture from the Advocate that shows you both the great bones and the state of disrepair: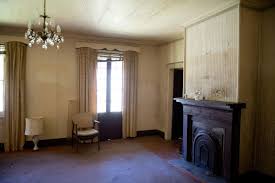 What do you think? Restoring this home would certainly be a labor of love. Wouldn't you love to see what someone could do with this property? It is listed for $550,000. I thought this was an interesting place and wanted to share it with you. I have no connection to the owners or the realtor, just sharing.
Happy Monday!
Today, I am joining Metamorphosis Monday @ Between Naps on the Porch.
Let's stay in touch!
Leave a Reply