When we lived out by the lake, every now and then, we would see a beautiful wild turkey pass by our house. Now that we live in town, we don't see much of the wild turkeys.  I miss that. Turkeys are fascinating to watch. The males "strut" for the females with their feathers puffed out, looking very handsome.
As you may have guessed, I'm not much into hunting. I guess I wouldn't be a good farm girl. I love eating turkey, but I don't want to have anything to do with the getting them to the grocery store!
Benjamin Franklin preferred the turkey as the national bird over the bald eagle. From wikipedia:
The idea that Benjamin Franklin preferred the Turkey as the national bird of the United States comes from a letter he wrote to his daughter, Sarah Bache on January 26, 1784 criticizing the choice of the Bald Eagle as the national bird and suggesting that a Turkey would have made a better alternative.
For my own part I wish the Bald Eagle had not been chosen the Representative of our Country. He is a Bird of bad moral character. He does not get his Living honestly. You may have seen him perched on some dead Tree near the River, where, too lazy to fish for himself, he watches the Labour of the Fishing Hawk; and when that diligent Bird has at length taken a Fish, and is bearing it to his Nest for the Support of his Mate and young Ones, the Bald Eagle pursues him and takes it from him.

With all this Injustice, he is never in good Case but like those among Men who live by Sharping & Robbing he is generally poor and often very lousy. Besides he is a rank Coward: The little King Bird not bigger than a Sparrow attacks him boldly and drives him out of the District. He is therefore by no means a proper Emblem for the brave and honest Cincinnati of America who have driven all the King birds from our Country…

I am on this account not displeased that the Figure is not known as a Bald Eagle, but looks more like a Turkey. For the Truth the Turkey is in Comparison a much more respectable Bird, and withal a true original Native of America… He is besides, though a little vain & silly, a Bird of Courage, and would not hesitate to attack a Grenadier of the British Guards who should presume to invade his Farm Yard with a red Coat on.
This letter to Franklin's daughter was written after Congress spent six years choosing the eagle as the emblem of the newly formed country. Franklin's disapproval with the choice of the Bald Eagle appears evident but may have been ironical, it is not apparent that he ever officially advocated for the turkey.
Actually, I think Mr. Franklin makes a pretty good case for the turkey. Maybe he should have officially advocated for the majestic bird!
Also, we can't let the day pass without saying:
Happy Birthday Marine Corps!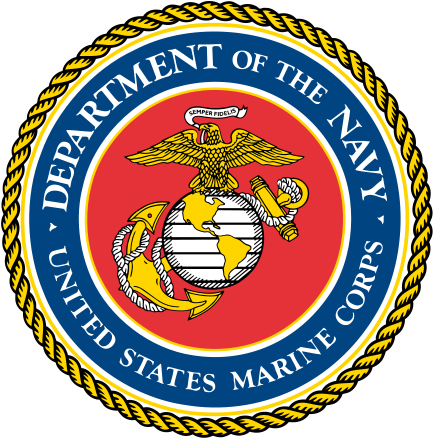 And . . .
Happy Veteran's Day

Don't forget to click on the Valour IT link (on the left) to help out our wounded troops with technology that helps them heal. The Valour IT Project fundraiser will end on Veteran's Day, November 11.

Today's Lagniappe: Turkey x 3
A couple of Thanksgiving cocktails made with, what else, Wild Turkey and a crockpot turkey recipe.

Thanksgiving Cocktail
* 1 1/2 oz Wild Turkey
* 1/2 oz Applejack
* 1 tsp Rose's sweetened lime juice
* 4 oz Cranberry juice
Mixing instructions:
Fill Collins glass one-half full of ice, add ingredients and stir. Garnish with a lime wedge, if desired.
Turkey Trot
* 2 cups Cranberry juice
* 2 cups 7-Up
* 1 cup Wild Turkey
Mixing instructions:
Mix with a stirrer in a pitcher then pour over ice into glasses.
Crockpot Turkey with Garlic
* 1 1/2 pounds boneless turkey thighs, skin removed
* salt and pepper or lemon pepper to taste
* 1 tablespoon olive oil
* 6 cloves garlic, left whole
* 1/2 cup dry white wine
* 1/2 cup chicken broth
* 1 tablespoon chopped parsley
Season turkey with salt and pepper or lemon pepper. In a large skillet over medium-high heat, heat olive oil. Add turkey thighs; brown for about 10 minutes.
Place turkey in slow cooker; add remaining ingredients. Cook on HIGH for 3 to 4 hours, or until turkey thighs are cooked through. Remove garlic cloves from pot. Mash a few and return to the slow cooker, if desired. Serve turkey with juices.
A little outdoor red for Outdoor Wednesday with A Southern Daydreamer and Rednesday! with It's a Very Cherry and today's lagniappe is a great idea for Crockpot Wedneday with Dining with Debbie.
All photos via Flickr!
Steve Voght
Dracobotanicus
Otzburg