Southern Tablescape
Submitted by Christi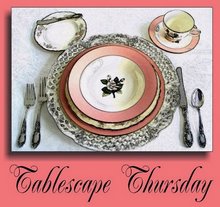 Okay, here it is. My first entry in Tablescape Thursday hosted by Susan at Between Naps on the Porch. I set a table for Spring and you can find a lot of other inspirational pictures on Susan's blog. Don't miss her back porch transformation.
I have a little secret for setting my table. I can't remember where I learned it but I use it every time I set my table. If you notice, all of the utinsels and main plates are aligned. The trick I use is to place the plates and utensil the distance between the tip of my thumb and the first knuckle from the edge of the table. This gives a polished, finished look to the table.
Now, I collect books on table settings and etiquette and absolutely love table settings. When I go to a restaurant that places all of the utensils on the same side of the plate the first thing I do is put them in their proper place so I feel comfortable.
I learned table setting from Mama. We always set the table for our evening meal with a placemat, knife, spoon, fork, plate, glass and napkin. I learned at an early age how to set them all in their proper places. On Sundays we would set the table with a tablecloth and nice china. That is another great thing my Mama taught me – use your good china. To this day, I never understand people who put their best china in a cabinet and never use it. So what if something gets broken? That is part of life and part of being a good hostess is taking things in stride and dealing with situations graciously.
The eggs in the crystal bowl are hand painted. I love them. Just before I snapped the pics, I went out to my redbud tree and cut off a few branches that I laid on either side of the crystal bowl. The ice storm damaged so many of our trees. I was really happy to get these.  So, here it is, this weeks tablescape: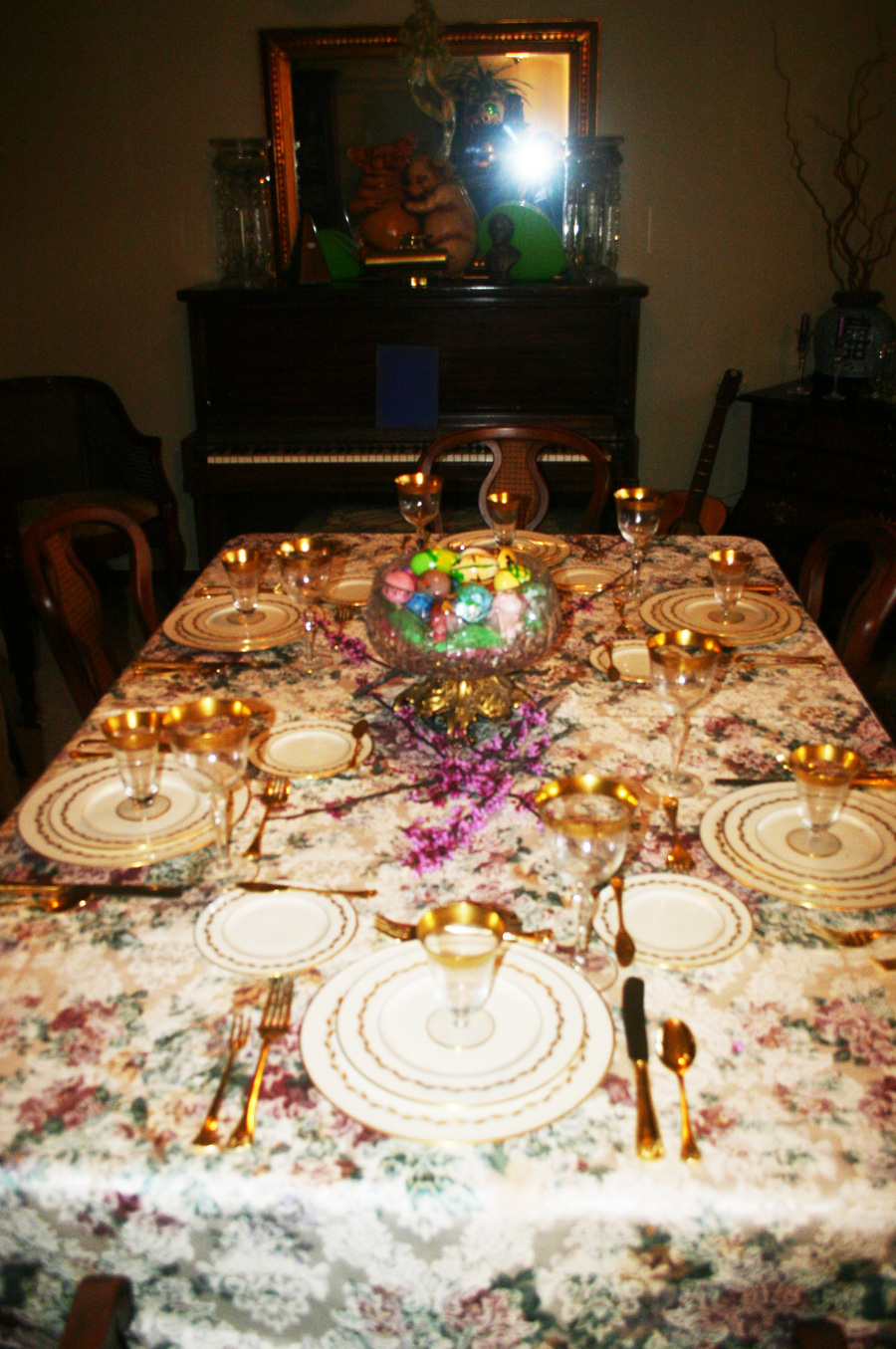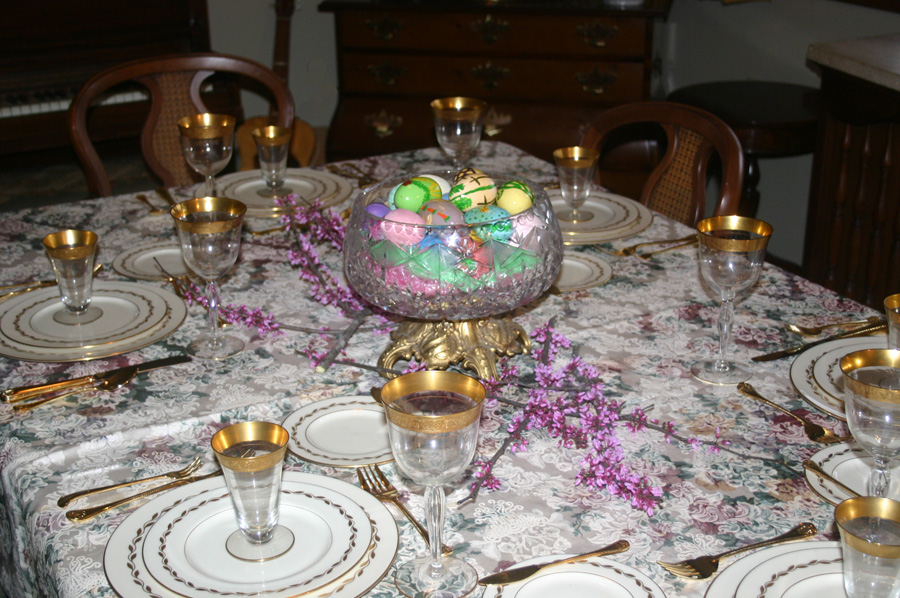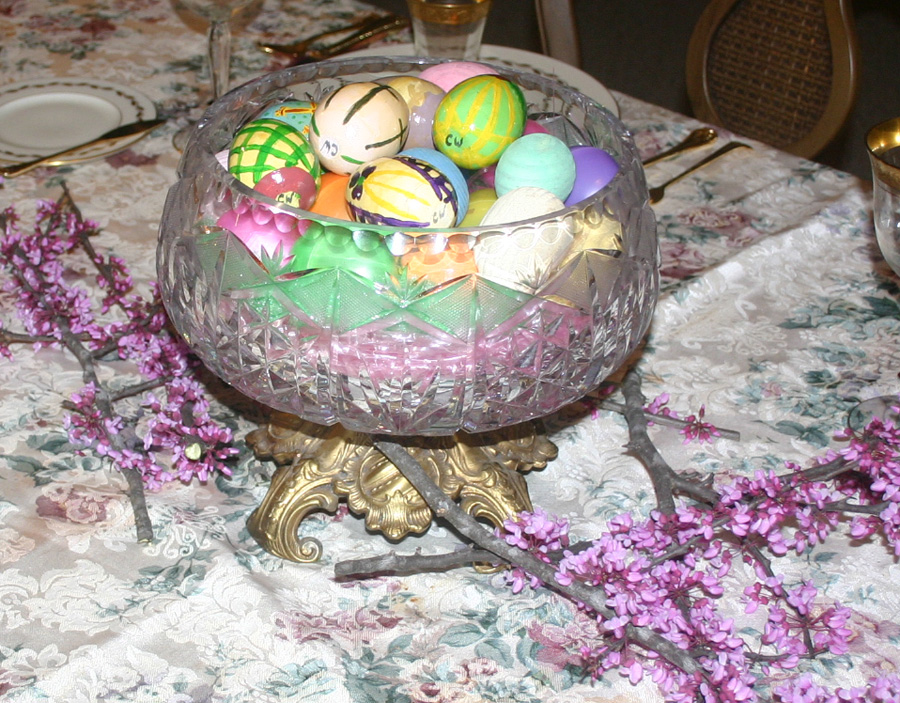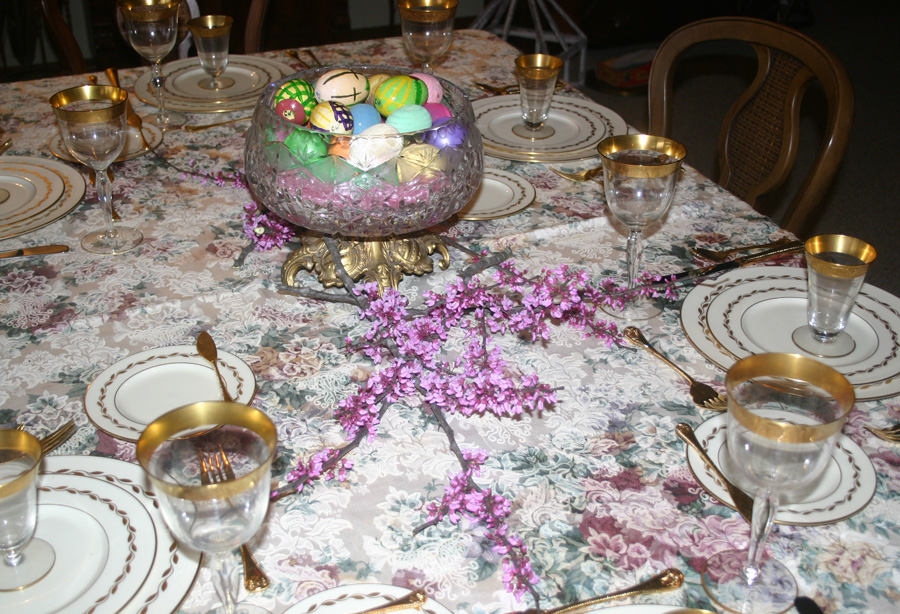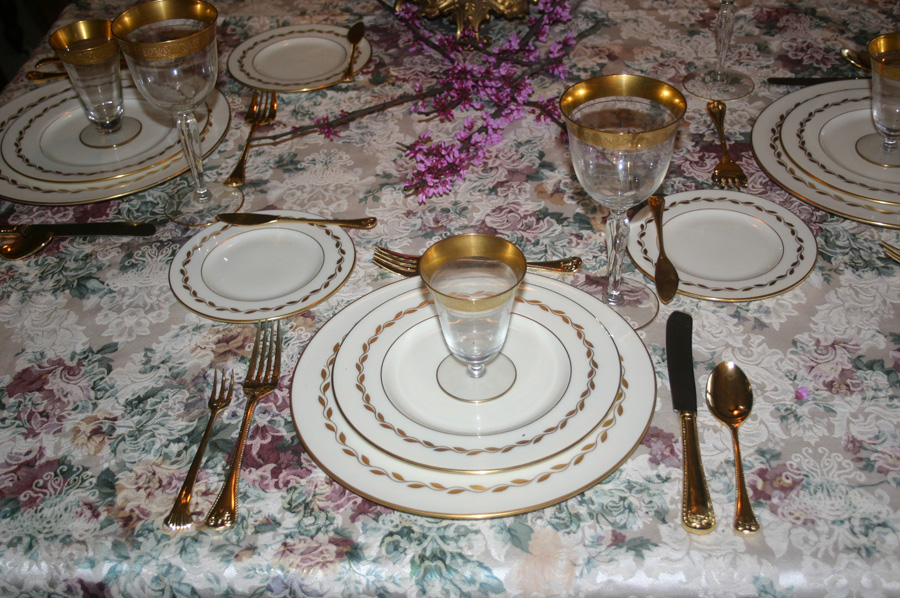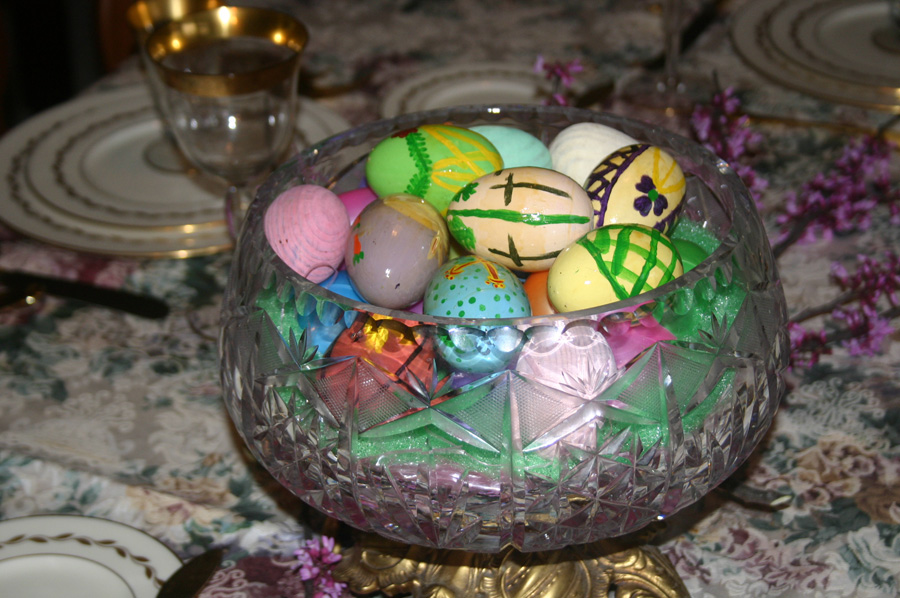 Today's Lagniappe: Green Salad with Chicken, Strawberries and Toasted Pecans
2 cups skinned and boned roasted chicken breast
1/4 cup pecans, toasted
2 cups hulled and quartered strawberries
1/4 cup finely diced red onion
1/4 cup finely diced celery
2 tablespoons balsamic vinegar
2 teaspoons olive oil
4 cups salad greens
Combine chicken, pecans, strawberries, onion, celery,  vinegar, and oil. Cover and marinate in the refrigerator for 1 hour. Serve over salad greens.
Tags: Southern Entertaining, Southern Table
25 Responses to "Southern Tablescape"
Leave a Reply