Crawfish boils are a rite of spring in New Orleans.  They combine two of our favorite activities – eating good food and visiting with friends.  We recently spent a picture perfect Saturday afternoon in a beautiful setting eating to our heart's content.  Here's the star of the show.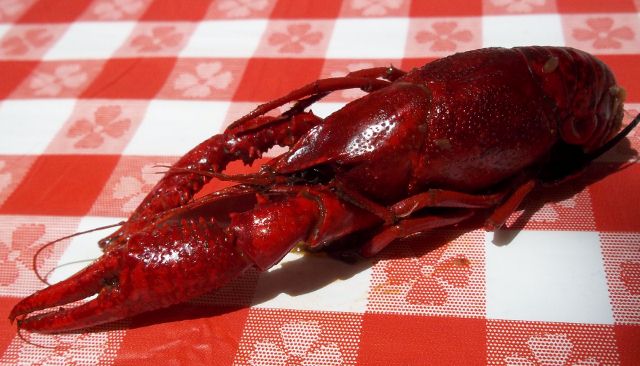 We are lucky here to have boiled crawfish readily available.  You can buy a few pounds, still hot from the pot, at a lot of groceries this time of year.  There are specialty caterers who will bring their equipment on site to cook for larger parties.  But it's a lot more fun to cook them yourself.
My friend Chris, a master crawfish boiler when he's not behind his desk at an investment firm, shared his cooking secrets with me.  It's as much an art as a science, and the results are delicious!