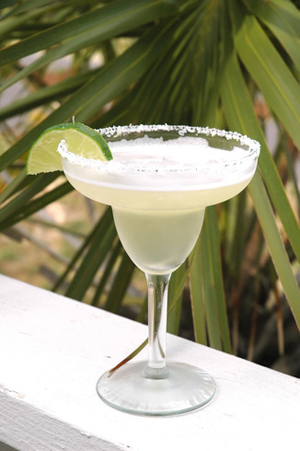 This weekend is a good weekend to have a couple of friends over to sit on the porch and have margaritas and a few eats.
This Southwestern Cheesecake is a good choice to go with margaritas. It is a combination of a couple of recipes. You could use jalapenos instead of chilies or use a different kind of cheese or even add shredded chicken to this recipe.
1 cup finely crushed tortilla chips (about half of a 13 1/2-ounce bag)
4 tablespoons unsalted butter, melted
3 tablespoons olive oil
1 cup diced onions
1/4 cup chopped green chilies
1 tablespoon plus 1/4 teaspoon salt
1 tablespoon minced garlic
2 pounds cream cheese, at room temperature
5 large eggs
8 ounces grated Cheddar
sour cream
chopped greed onion
diced tomatoes
Preheat the oven to 325 degrees F.
Combine the chips and butter in a small bowl and mix to blend. Press the mixture into the bottom and slightly up the sides of a 10-inch springform pan. Set aside.
Heat 1 tablespoon olive oil in a large skillet over medium-high heat. Add the onions, and 1/4 teaspoon salt. Cook, stirring, until the vegetables are soft, 4 to 6 minutes. Add the garlic and cook until fragrant, about 30 seconds longer. Remove from the heat and set aside to cool.
Add the cream cheese and eggs to a large bowl and beat with an electric mixer until very smooth. Using a rubber spatula, fold the vegetables, chicken, grated cheese,  and remaining tablespoon salt into the cream cheese mixture. Pour the mixture into the springform pan and bake until the center has set, about 1 hour. Remove from the oven and set aside to cool on a wire rack. When cool, cover with sour cream. Top with green onions and tomatoes. Transfer to the refrigerator to chill thoroughly before serving.
The jalapeno pepper plants in my garden have not produced any pepper yet. I can't wait until I can just go out in the garden and pick them and use them fresh.
I know it is still officially Spring, but, it feels like Summer to me!
Go on over to Gollum's by clicking on the Foodie Friday logo here to see lots of great recipes.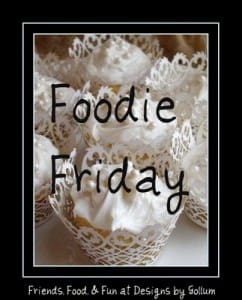 Today's Lagniappe:  Easy Dip for Fruit
This dip is in just about every church cookbook I have. It is a favorite with fresh strawberries or other fresh fruit, and, it couldn't be easier to make.
8 ounces marshmallow cream
8 ounces cream cheese, softened
Blend together and you have a delicious dip for fruit!