Southern Yummy!
Submitted by Christi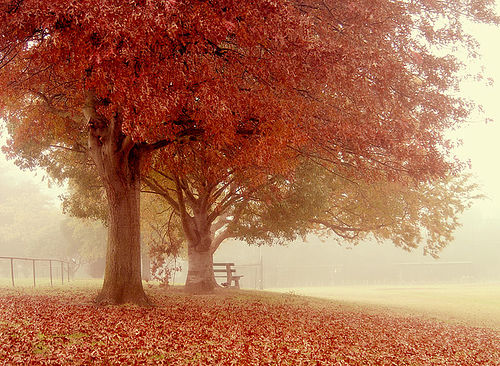 Now that fall has begun, it is time for some low and slow yummy fill your tummy recipes. Today, let's focus on pork tenderloin!
Pork Tenderloin in Sour Cream Sauce
2 pork tenderloins (1 1/2 to 2 pounds), sliced 1/2-inch thick
3/4 teaspoon dried sage, crushed
1/2 teaspoon salt
dash pepper
2 tablespoons vegetable oil
1 onion, sliced
1 beef bouillon cube or equivalent beef base
1/4 cup boiling water
1 cup sour cream
1 tablespoon all-purpose flour
Cooked noodles
Rub sliced meat with mixture of sage, salt, and pepper. In a deep skillet (with cover) or Dutch oven, brown meat lightly on both sides in hot oil; add onion and cook for 3 to 4 minutes longer, until onion is tender. Drain off excess fat. Dissolve bouillon or base in the 1/4 cup boiling water; pour over meat. Cover and simmer for 25 to 30 minutes, or until meat is done. Remove meat from pan. Combine sour cream and flour in a small bowl. Gradually add meat drippings to sour cream mixture, stirring constantly. Return mixture to the skillet; cook and stir just until boiling. Add water until sauce is the desired consistency. Place pork on noodles and spoon gravy over all.
Cinnamon Apple Pork Tenderloin
1 to 1 1/2 pounds pork tenderloin
2 tablespoons cornstarch
1 teaspoon ground cinnamon
2 tablespoons brown sugar, packed
2 cooking apples, peeled, cored and sliced
2 tablespoons dried cranberries or raisins
Preheat the oven to 400°. Place the pork tenderloin in a roasting pan or casserole dish. Combine the remaining ingredients in a bowl and stir. Spoon the apple mixture around the pork tenderloin. Cover and bake 30 minutes. Remove the lid and spoon the apple mixture over the tenderloin. Return to the oven and bake 15 to 20 minutes longer, or until pork tenderloin is browned and cooked through. A meat thermometer in the center should register at least 150° to 160°.
Pork Tenderloin with Maple Glaze
2 pork tenderloins, about 2 to 3 pounds
1 clove garlic, halved
1 teaspoons herb seasoning blend or Cajun seasoning blend
pepper, to taste
salt, if seasoning blend is salt-free
2 teaspoons butter
2 teaspoons olive oil
6 tablespoons pure maple syrup
1/4 cup cider vinegar
2 teaspoons Dijon mustard or Bold 'n Spicy mustard
2 tablespoons cider vinegar
1 tablespoon pure maple syrup
salt and pepper, optional
Trim pork of any visible fat and membrane.
Rub pork tenderloins with garlic halves, then rub all over with the seasoning blend, and pepper. If seasoning is salt-free, sprinkle with a little salt.
In a small bowl, combine 6 tablespoons maple syrup, 1/4 cup cider vinegar, and the Dijon or brown mustard. Stir to blend thoroughly. Set aside. Melt butter with oil in large nonstick skillet over medium heat until hot and foamy. Add pork tenderloins and cook, turning, until brown on all sides, about 6 to 8 minutes. Reduce heat to medium-low, cover, and cook until thermometer inserted into pork registers 150 degrees, turning occasionally. This should take 10 to 15 minutes longer, depending on thickness of tenderloins. Transfer pork to platter; cover to keep warm. Add 2 tablespoons vinegar to skillet and bring to boil, scraping up any browned bits. Reduce heat to medium-low.
Return pork to skillet; add maple syrup mixture and turn pork in glaze to coat well, about 2 minutes. Remove from heat. Transfer pork to cutting board. Cut pork into 1/2-inch slices. Stir 1 tablespoon maple syrup into the glaze. Taste and season with salt and pepper, if needed.
Arrange sliced pork on plates or platter. Spoon glaze over pork and serve.

Today's Lagniappe:Spiced Pork Medallions
Another way to enjoy pork tenderloin!
* 2 pork tenderloins
* Creole seasoning
* Salt and pepper
* 1/2 cup apple jelly
* 1 clove garlic, minced
* 1/2 teaspoon Worcestershire sauce
* juice of 1/2 lime, about 1 to 1 1/2 tablespoons
* pinch thyme
* 1/2 teaspoon ground ginger
* pinch allspice
* dash salt
Cut pork into 1-inch thick rounds. Place rounds between pieces of plastic wrap and pound gently to 1/2-inch thickness. Sprinkle the pork tenderloin pieces with Creole seasoning and salt and pepper. Heat 1 tablespoon of olive oil in a large skillet over medium-high heat. Saute the medallions for about 2 to 3 minutes on each side, or until browned. Combine remaining ingredients; add to the pork. Cover, reduce heat, and simmer for 15 minutes.
Serves 4.
It's a three-for Tuesday! Join these great blogs for more recipes and great ideas.
Balancing Beauty and Bedlam's Tasty Tuesday
Blessed with Grace's Tempt My Tummy Tuesday
The Gypsy's Corner's Three or More Tuesday
15 Responses to "Southern Yummy!"
Leave a Reply