Southern Salute
Submitted by Christi
Wednesday, November 10th is the 235th birthday of the United States Marine Corp! Thursday, November, 11th is Veteran's Day! What a great time for celebration!! So it is a beautiful Fall day here. Think it is a good time to set something up outside.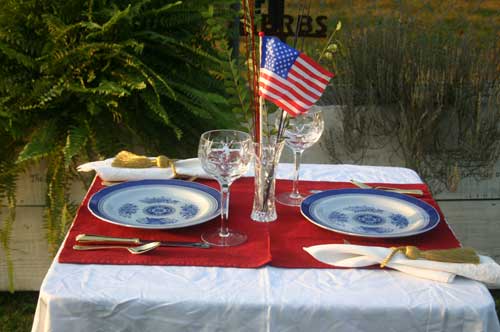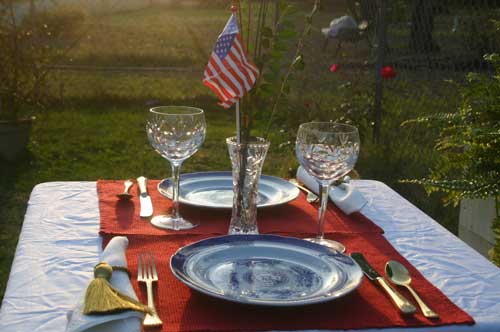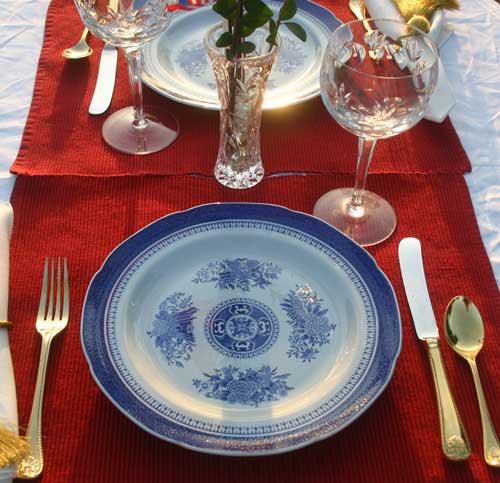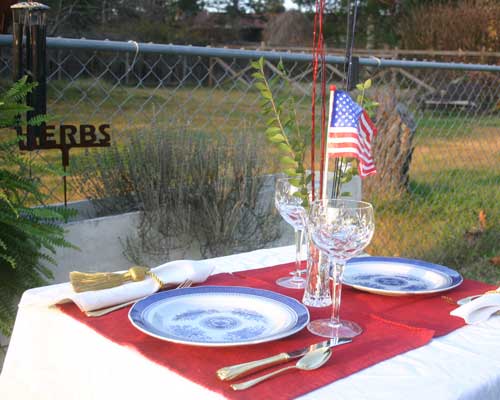 Just a little red, white and blue to salute our Veterans and The Few, The Proud, The Marines! Happy TT with Susan at Between Naps on the Porch
Be sure to check out A Southern Life early next week. We will be having a fun give-away for your holiday baking!
It's also that time of year again for the Soldier's Angels Valour IT project. Please check it out and give as generously as you can.
Today's Lagniappe:  Corn and Butternut Squash Soup
* 12 bacon strips, diced
* 1 medium onion, chopped
* 1 celery rib, chopped
* 2 tablespoons all-purpose flour
* 1 can (14-1/2 ounces)  chicken broth
* 6 cups  cooked butternut squash, mashed
* 2 cans (8-3/4 ounces each) cream-style corn
* 2 cups half-and-half cream
* 1 tablespoon minced fresh parsley
* 1-1/2 teaspoons salt
* 1/2 teaspoon pepper
* Sour cream
In a large saucepan, cook bacon over medium heat until crisp. Remove to paper towels; drain, reserving 2 tablespoons drippings. In the drippings, saute onion and celery until tender. Stir in flour until blended. Gradually stir in broth. Bring to a boil; cook and stir for 2 minutes or until slightly thickened.
Reduce heat to medium. Stir in the squash, corn, cream, parsley, salt, pepper and bacon. Cook and stir until heated through. Garnish with sour cream . Yield: 8 servings.
17 Responses to "Southern Salute"
Leave a Reply