Wow, getting this post done during a break from the storms. We were a couple of hours East of here today meeting with clients and when we got back there were small branches in the road and a shutter of a neighbor was broken off. We have had lots of lightening and thunder and rain since we arrived home. Always good to get back home.
I took some pictures of the awesome clouds as we were driving home.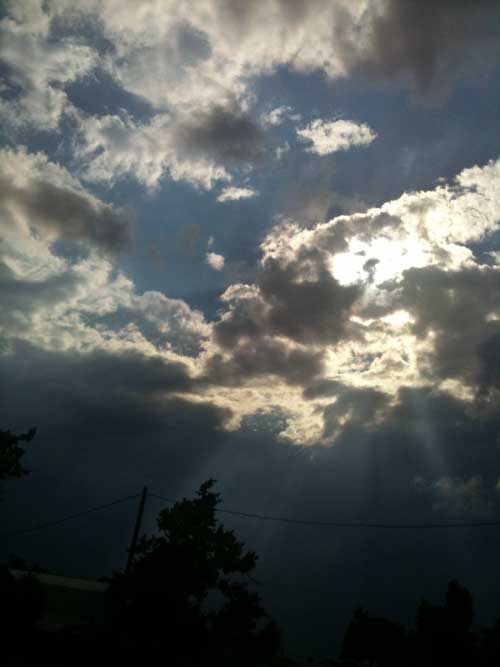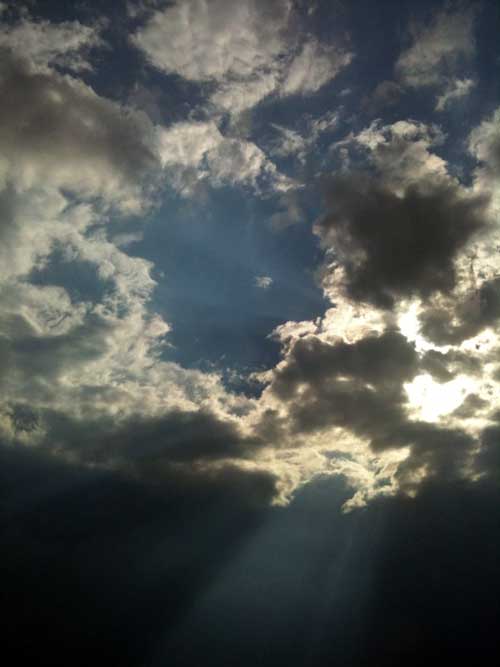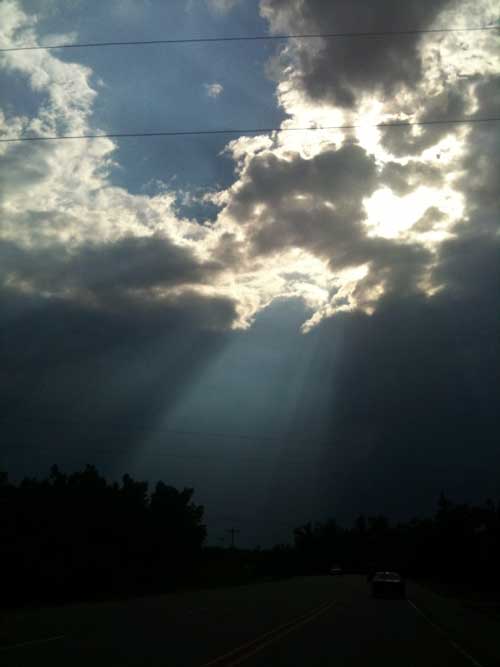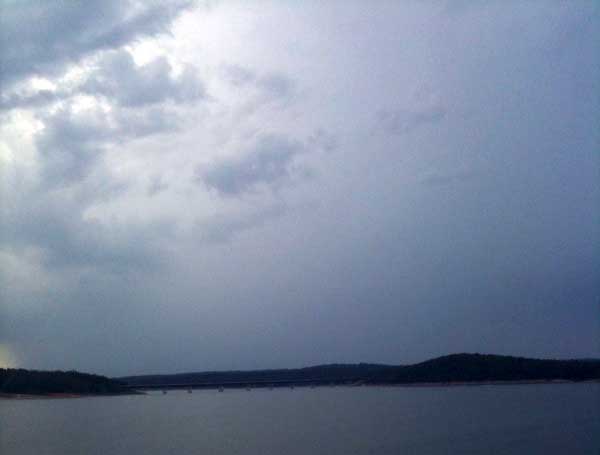 These pictures were taken around 5:30 p.m. with my phone. Wish you could have seen them in person. They were crazy!
We have had some more storms this evening. We really needed the rain! Glad for a break in the heat. What is going on outside in your neck of the woods?
Today's Lagniappe: Strawberry Ice Cream
Something yummy and refreshing for a warm summer day!
* 1 3/4 cups heavy cream
* 3 (3- by 1-inch) strips fresh lemon zest
* 1/8 teaspoon salt
* 2 large eggs
* 3/4 cup sugar
* 1 lb strawberries (3 cups), trimmed and quartered
* 1 tablespoon fresh lemon juice
Combine cream, zest, and salt in a heavy saucepan and bring just to a boil. Remove from heat and discard zest.
Whisk eggs with 1/2 cup sugar in a bowl, then add hot cream in a slow stream, whisking. Pour back into saucepan and cook over moderately low heat, stirring constantly, until slightly thickened and an instant-read thermometer registers 170°F (do not let boil).
Immediately pour custard through a fine sieve into a metal bowl, then cool to room temperature, stirring occasionally. Chill, covered, at least until cold, about 2 hours, and up to 1 day.
While custard is chilling, purée strawberries with remaining 1/4 cup sugar and lemon juice in a blender until smooth, then force through fine sieve (to remove seeds) into chilled custard. Stir purée into custard.
Freeze in ice-cream maker, then transfer to an airtight container and put in freezer to harden.