Throw Me a Cabbage!
Submitted by Cindy
We have lots of folks of Irish ancestry in New Orleans.  Irish immigrants in the 19th century dug the canals that drain the city, and we will forever be grateful for their backbreaking contributions.  It is no surprise that we celebrate St. Patrick's Day with not one, but four parades – Uptown (starting in the Irish Channel), Metairie (an adjacent suburb), and two in the French Quarter/Downtown area.  Yesterday I put on my green T-shirt and fuzzy headband with shamrocks on springs and headed for a party in the 'burbs.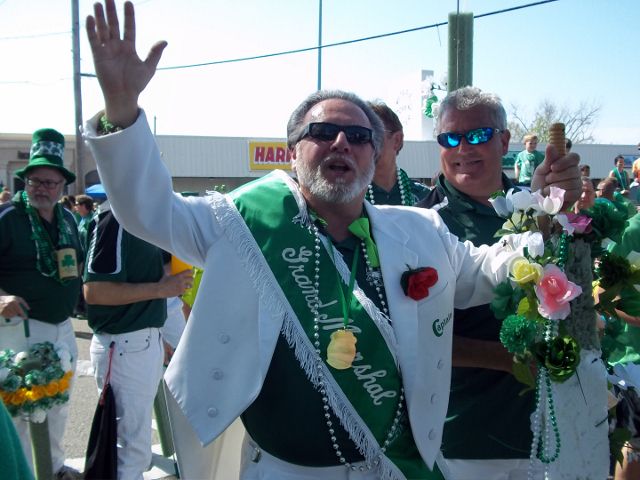 These parades are not known for their artistic merit.  They are a great place to watch the antics of the marchers (who typically have consumed a bit of beer), hang out with friends, and most importantly, to catch the complements to your corned beef.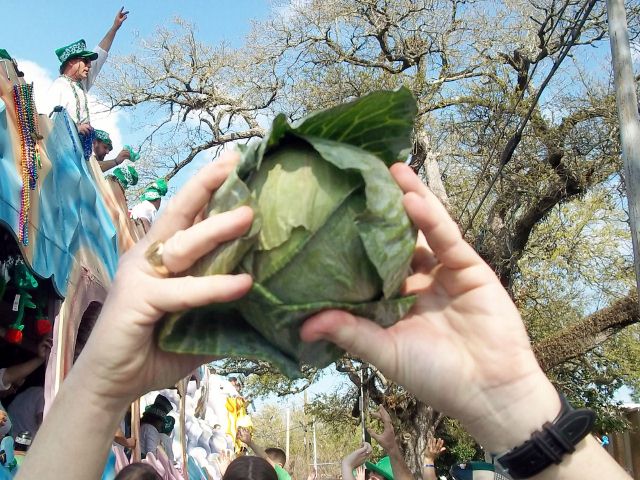 Since I am willing to work for food, I made out pretty well.  There were cabbages, potatoes, onions, carrots, and garlic.  Also a couple of oranges, a banana, and several Moon Pies. We gave the beads to a nice older couple from DeRidder, LA, who bring them to the Council on Aging to use as prizes in their bingo games.  (I wish there was more recycling like this.)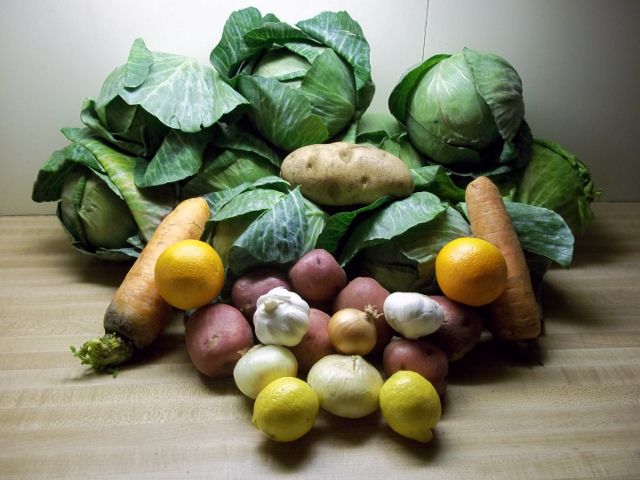 View some more parade scenes while I go check on my corned beef!
Click to enlarge and for captions.
How do you celebrate St. Patrick's Day?
3 Responses to "Throw Me a Cabbage!"
Leave a Reply