Happy New Year and Blue Moon!
Another year has passed and here we are moving in to yet another new one. I'll have to say, as with so many others, this year has been a tough one here. However, I have learned, that nothing stays the same. In life, we have good times and bad and should cherish both. The good should be cherished for what we have and can share and the bad should be cherished for what we can learn.
I hope all of you have a WONDERFUL new year and I pray for God's blessings for our country!
Every new years in the South we have to eat black-eyed peas for prosperity. As a child, I really didn't like black-eyed peas, but my parents insisted that I eat at least on on New Year's Day. I like black-eyed peas now. This is the recipe I use:
I have left-over ham to use in this recipe. A ham bone or ham hock could be used as well.
1 lb. dried black-eyed peas, rinsed, sorted and soaked overnight in water
1 tablespoon, bacon grease, ham drippings or vegetable oil
1 cup chopped ham
1 cup chopped yellow onion
5 cloves minced garlic
1/4 teaspoon cayenne
1 teaspoon salt
2 bay leaves
Brown the ham in the bacon grease, drippings or oil in a saucepan over medium heat. Add the onions and cook until soft. Add the garlic, cayenne, salt and bay leaves. Bring the mixture to a gentle boil then reduce the heat and simmer, uncovered, until the black-eyed peas are tender, about 1 1/2 hours.
Serve with greens and cornbread.
See some other great recipes at Designs by Gollum for
From A Southern Life: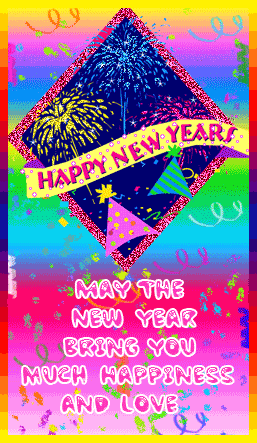 Today's Lagniappe: Banana Nut Bread
You may remember a couple of weeks ago, I posted a recipe from the Domino Sugar site. Well, Domino contacted me and asked me to try another one of their recipes and post about it here for you. They were even kind enough to send me a $20 gift card to purchase the ingredients. Well, here is the recipe I used and it is YUMMY! I will definitely enjoy this with a cup of hot coffee.
2 cups – all-purpose flour
1 1/2 tsp. – baking powder
1/2 tsp. – baking soda
1/4 tsp. – salt
1/2 tsp. – cinnamon
1/4 tsp. – nutmeg
2 – eggs, lightly beaten
1 1/2 cups – mashed ripe banana (about 4 medium)
1 cup – Domino® Dark or Light Brown Sugar
1/2 cup – butter, melted or vegetable oil
3/4 cup – coarsely chopped walnuts or pecans
Instructions »
Preheat oven to 350°F. Grease 9x5x3-inch loaf pan. In large bowl, combine flour, baking powder, baking soda, cinnamon, nutmeg and salt. Make a well in center and set aside. In another large bowl, combine eggs, bananas, sugar and melted butter or oil. Add egg mixture all at once to flour mixture. Stir until just moistened; batter will be lumpy. Fold in nuts. Spoon batter into pan. Bake 50 to 60 minutes or until toothpick inserted in center comes out clean. Cool in pan on wire rack for 10 minutes. Remove loaf from pan and cool completely on rack.
Yields 1 loaf